The REINZ has released its house price data for December, which revealed a 2.9% seasonally adjusted fall in the national median house price, with prices up just 1.7% year-on-year: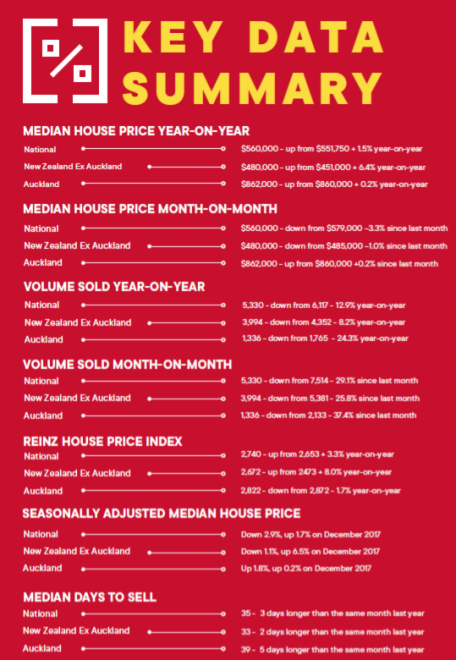 Outside of Auckland, seasonally adjusted house prices fell by 1.1% in December, with prices up 6.5% year-on-year.
Looking at the major cities, Auckland's seasonally adjusted median house price rose by 1.8% but was up just 0.2% year-on-year. Christchurch's (Canterbury) rose by 1.8% in December and was up 4.5% year-on-year. Whereas Wellington's median house price fell 1.2% in December but was up 8.1% year-on-year: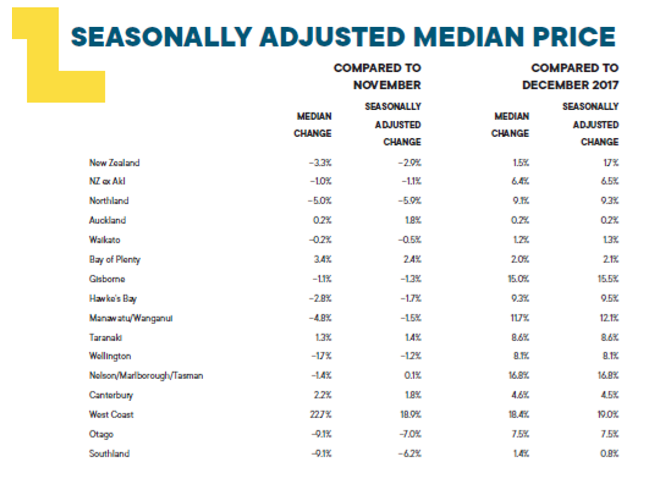 The trend for Auckland house prices has been rather flat, with little movement over the past two-years: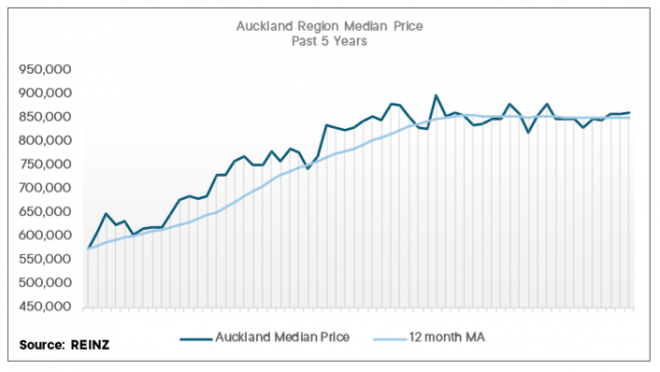 Sales volumes have also fallen heavily, down 12.0% year-on-year in seasonally adjusted terms across New Zealand, driven by a 24.6% decline across Auckland: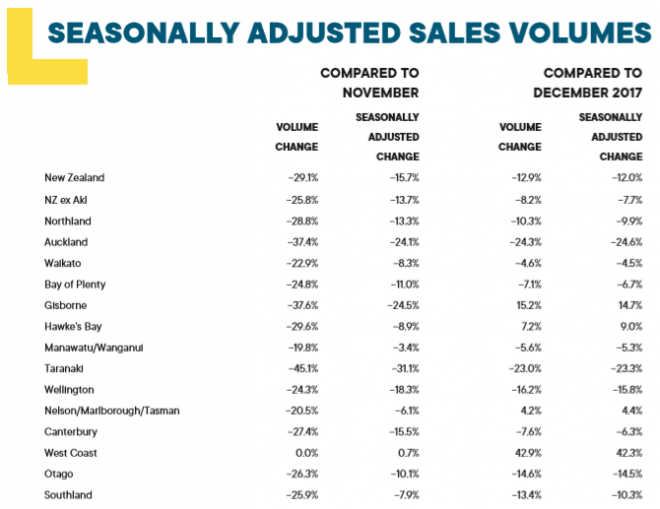 The next chart shows the sales slump across Auckland: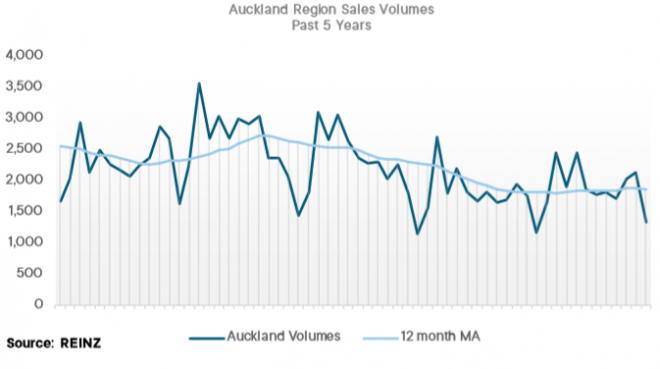 Finally, here are the sales by price point: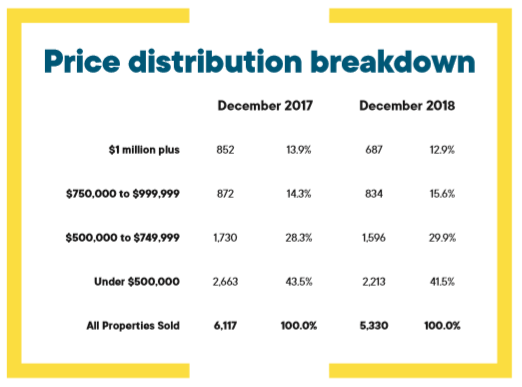 As you can see, sales are lower across all price points.
Commenting on the results, REINZ noted that it was the quietest December sales volumes in 7-years:
Bindi Norwell, Chief Executive at REINZ says: "While December is usually a quiet month as people focus on Christmas holidays, December 2018 was extremely quiet with the lowest number of properties sold for the month of December for seven years. Additionally, 12 out of 16 regions saw an annual decrease in the number of properties sold.
Soft market.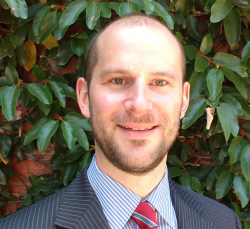 Latest posts by Leith van Onselen
(see all)