by Chris Becker
Oh it's been a fun day so far trading Aussie dollar! First the numberwang unemployment print, now the National Australia Bank (NAB) hiking interest rates out of cycle. Bang comes down the Australian dollar: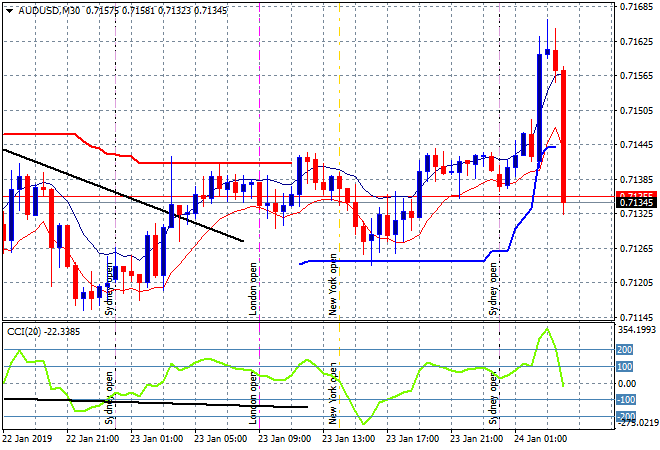 From the horse's mouth: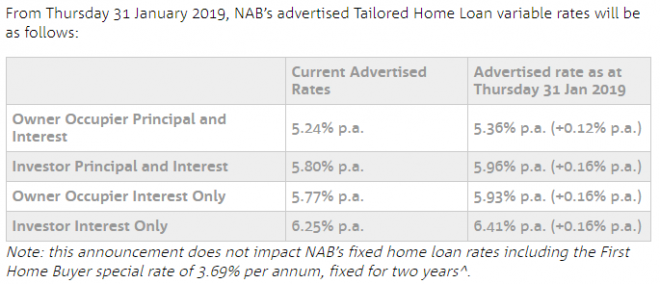 NAB Chief Customer Officer – Consumer Banking, Mike Baird said the decision to increase rates was not taken lightly as the bank sought to achieve the right balance between rewarding customer loyalty, shareholder outcomes, and responding to sustained increases in funding costs.

"Our decision to hold our Standard Variable Rate since September last year, the only major Australian bank to do so, has led to around $70 million remaining in the households of more than 930,000 NAB customers," Mr Baird said.

"We wanted to reward our existing customers for their loyalty and held off as long as we could despite being subject to the same increasing wholesale funding costs and market pressures as other major lenders.

"We have been deliberate in our approach to limit the impact on owner occupier borrowers by keeping their rates as low as possible to encourage both new and existing customers to pay down their loan sooner.
Nearly 1 million customers do not trump the shareholders who need their dividend to remain intact.
Who's next?