The destruction of Australian wages runs on apace. This time it's mining:
Class actions worth up to $50 million have hit top labour hire companies Hays and Stellar Recruitment over their allegedly unlawful use of casuals in the mining industry.

Canberra based law firm Adero Law launched the actions in the Federal Court at the end of last year, claiming the companies had underpaid thousands of workers leave and other entitlements for years.

Hays, whose chief client was BHP Mitsubishi Alliance, is facing claims it was underpaying up to 1500 workers since at least 2014 because it engaged them as casuals rather than as permanent employees.
Labour Hire is in Labor's sights for reform. Here's what the parliamentary inquiry into establishing a modern slavery act said:
Labour hire licensing

9.122 As noted above, submitters highlighted that exploitation is particularly prevalent in the labour hire sector.

Support for a national labour hire licensing regime

9.132 A number of submitters recommended introducing a sector-specific scheme for the labour hire industry to minimise the exploitation of workers.

9.133 The ACTU suggested that a licensing and regulation scheme would 'compel labour hire agencies to stop exploiting workers and create the threat of losing their right to operate if they do'.

9.134 Submitters emphasised the importance of establishing a national scheme, rather than individual state-based schemes. Mr Peter Crisp MLC, the local member for the Mildura region, provided the Committee with his submission to the Victorian Inquiry into the Labour Hire Industry and Insecure Work that recommended the establishment of national labour hire licensing scheme. Mr Crisp noted that:
… a response from Victoria will only apply in Victoria and for those horticultural regions like Sunraysia which are on a state border a single state solution may well only encourage border hopping.
For the measures recommended in the Victoria report to be effective there really needs to be a Commonwealth response to this issue.

9.135 Similarly, Mr Dixon from the GLAA warned about the 'displacement effect where exploitation drifts towards where there is little and a lot lower oversight'. In a state-based system, Mr Dixon noted:
What you might then have is a situation where a company provides workers into the Victorian state area from a less regulated area where the Victorian state government might not be able to regulate it in precisely the same way. There would be what we call differential enforcement and, consequently, there'll be a greater exploitation of workers in those areas where there is less regulation. It creates an uneven playing field for business.

9.136 The NFF recommended supporting industry-led certification schemes, rather than a state-based licensing scheme. Mr Ben Rogers from the NFF told the Committee that they are encouraging the introduction of a voluntary certification scheme called StaffSure administered by the Recruitment and Consulting Services Association Australia & New Zealand (RCSA):
It is a voluntary certification scheme which audits the whole range of practices and systems which these labour hire agencies have to use to make sure they're using best practice—that they are not taking advantage of anyone and they're not breaking any laws. It provides them with certification which farmers then look for to ensure that they are engaging with the people who are doing the right thing rather than these dodgy operators. They will then only use those people who can demonstrate that they have these best practices and that they're not going to be engaging in those sorts of behaviours and conduct you just described there.

9.137 Mr Rogers also highlighted the example of the Fair Farms Initiative (as discussed in Chapter 5), an industry-led scheme to educate employers and growers about their responsibilities and provide third-party certification of labour systems.

9.138 Some witnesses expressed concerns about the efficacy of a labour hire scheme. Mr John George, who owns and operates two backpacker hostels in Mildura and assists backpackers in finding work, told the Committee that the key problem is that existing laws against exploitation are not being adequately enforced:

We would say increased regulation of labour hire contractors, as is being talked about, if implemented will lead to increased regulation of labour hire contractors and, using the British example, presumably increased cost for labour hire contractors to operate, which obviously will be passed on to prospective host employers. We say all the regulation there needs to be to fix almost 100 per cent of problems already exists; it is just not complied with or can't be policed adequately.

9.139 Submitters and witnesses also warned that a labour hire licensing scheme is only one part of the broader response, as outlined in this report, and should not be seen as a 'silver bullet'. Ms Germano from the VFF noted that a survey of its growers by the VFF found that 'only 50 per cent of them are actually using labour hire contractors'. Ms Germano explained:

… a licence doesn't stop someone from speeding when they're driving down a highway. There has to be a cultural change. The licence, in itself, is a good step because it's saying that we're going to address this part of the supply chain or the labour chain, but it is certainly not going to be the silver bullet that I think many people claim it will be.
And therein lies the problem. The flourishing wage theft industry, promulgated in part via labour hire, is fundamentally driven by the mass immigration economic model. So long as it continues Labor will struggle to inject the necessary cultural change.
We may not see the end of the rorts just an increase in the litigations.
This is going to be Labor's Achilles heal in government.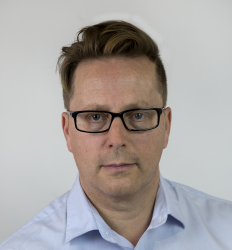 Latest posts by David Llewellyn-Smith
(see all)