by Chris Becker
The Brexit parliamentary vote has come and gone overnight and it's bad news for Theresa May. From the BBC:
Prime Minister Theresa May's Brexit deal has been rejected by 230 votes – the largest defeat for a sitting government in history.

MPs voted by 432 votes to 202 to reject the deal, which sets out the terms of Britain's exit from the EU on 29 March.

Labour leader Jeremy Corbyn has now tabled a vote of no confidence in the government, which could trigger a general election.

Mrs May said she would make time for a debate on the motion on Wednesday.
Pound Sterling went nuts leading up to and after the vote with multi hundred pip moves as everyone expected, but basically back where it started: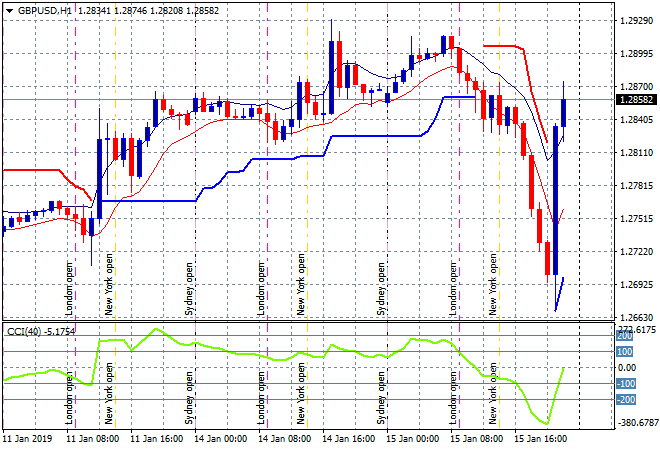 Where to from here? With Corbyn's tabling of a no-confidence motion and May going back to Brussels to do another "deal" while under enormous pressure from within her own party to resign, this sets up another fortnight or more of chaos as the end of March draws ever closer.
Hail Populism.
Latest posts by Chris Becker
(see all)