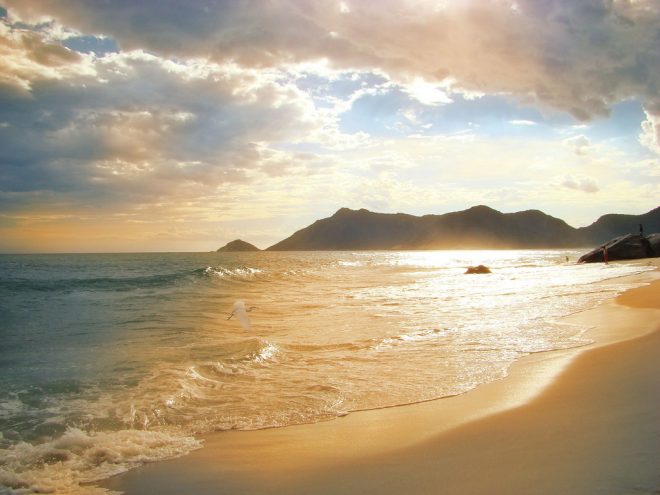 Leading up to tonight's FOMC meeting, stocks in Asia are somewhat mixed and rolling around without any big moves. The Australian dollar blipped up towards the 72 handle on the latest CPI print which was slightly higher than expected, while Yen was unchanged but offshore trading in Yuan strengthened considerably.
Chinese shares are mixed with the mainland Shanghai Composite currently down 0.3% to 2586 points while the Hang Seng Index is up slightly or about 0.1% to 27546 points, still maintaining a daily close above the previous false break high above 27100 points which continues to give the bulls hope: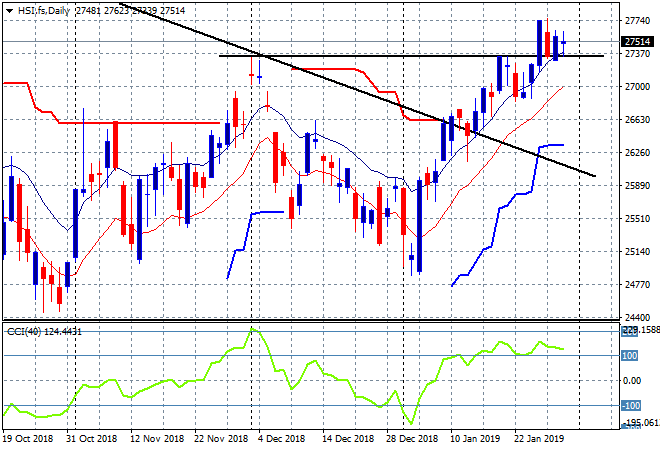 US and Eurostoxx futures are unchanged going into the London open with the four hourly S&P 500 futures chart barely holding on to last week's support at the 2630 point level where the BTFD crowd needs to step in after what could be a dovish FOMC outcome: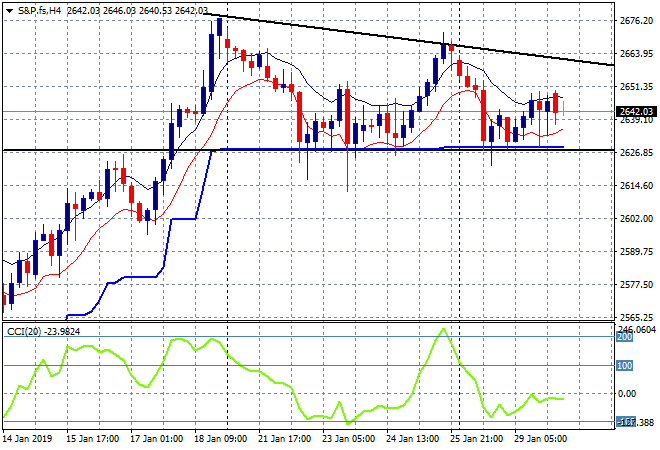 Japanese stock markets are off the most due to a stronger Yen with the Nikkei 225 falling about 0.3% lower to 20584 points. The USDJPY pair continues to hover above trailing ATR support at the low 109 levels but it could reverse below very quickly here: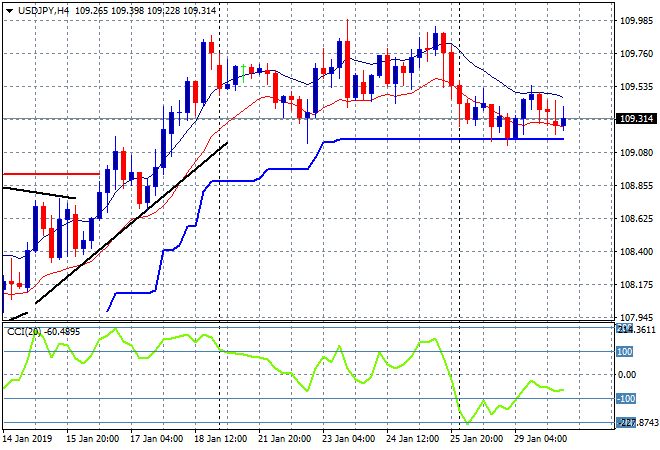 The ASX200 is the best performer, closing 0.2% higher despite a stronger AUD to finish at 5886 points. The Australian dollar put in a strong surge to almost break the 72 handle on the back of the CPI print this morning and is almost ready to break the Monday morning gap higher and possibly make a new two week high if The City traders can come along for the ride: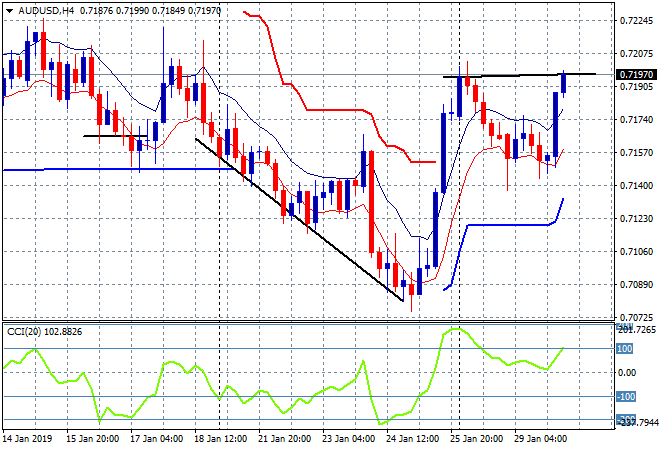 The economic calendar continues overnight with two major releases – first German CPI and US 4Q GDP print, followed by the FOMC meeting outcome.