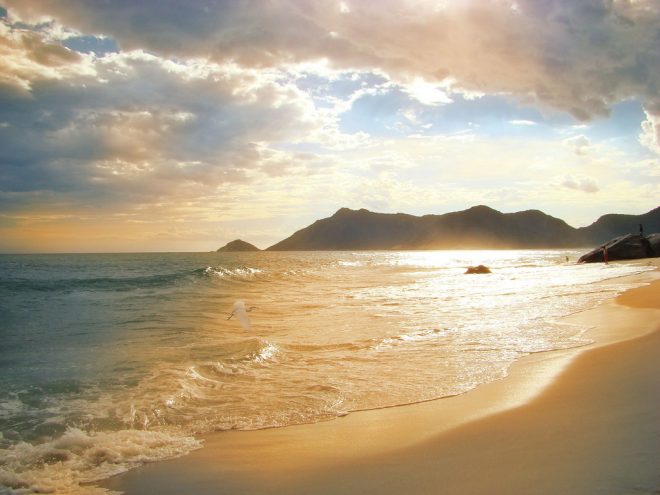 It's been a very interesting day here in Asia with most action again centered on currency markets with the BOJ meeting, Australian unemployment and the NAB interest rate hike dominating. The Aussie dollar has been on a roller coaster, falling against almost ready after spiking following the unemployment print, with other currencies stable moving into the ECB meeting.
Chinese shares are rising despite any PBOC intervenation with the Shanghai Composite currently up 0.5% to 2594 points going into the close. The Hang Seng Index is also steady, up about 0.15% to 27045 points. The daily chart shows how important it is for the market to get back above the previous false break high above 27100 points: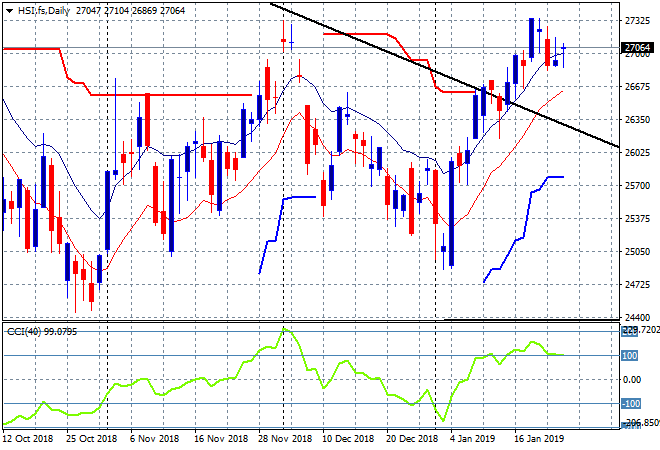 US and Eurostoxx futures are up only very slightly going into the London open with the four hourly S&P 500 futures chart still indicating some support at the 2630 point level but I'm still waiting for the BTFD crowd to step in here: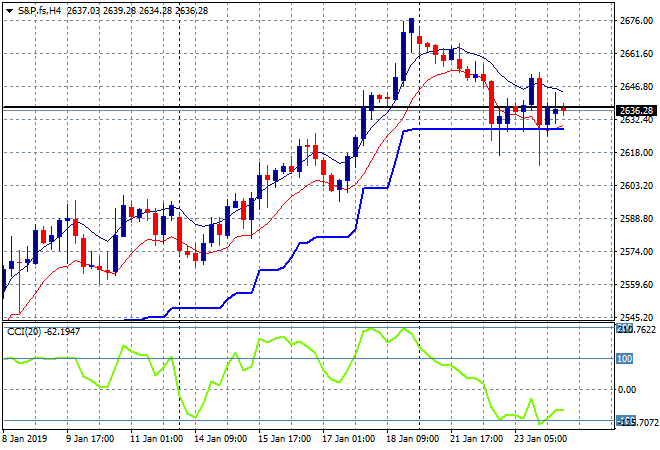 Japanese stock markets are mixed again, with the TOPIX up about 0.3% while the Nikkei 225 is down about 0.25% to 20542 points. This was expected given the drop in the USDJPY pair last night, with some stability during the Asian session to remain at the 109.50, absorbing the BOJ meeting without much fuss: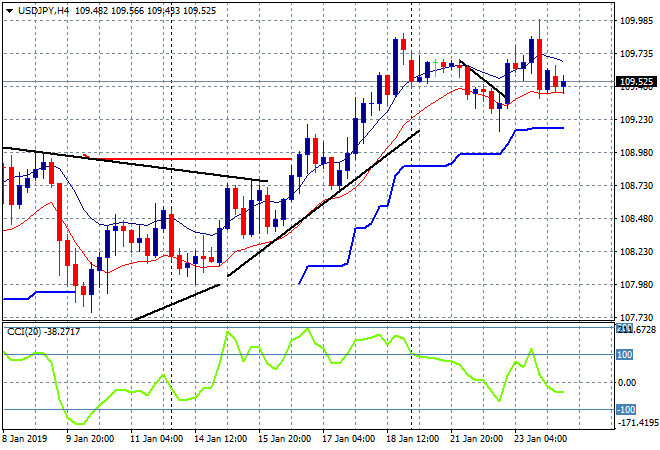 The ASX200 has taken back its previous losses, and is up 0.3% going into the close at 5864 points, helped specifically by the flop in the Australian dollar. The NAB hike is behind this putting a lot of pressure on the RBA when it finally returns next month, sending the Pacific Peso right down to the 71 handle: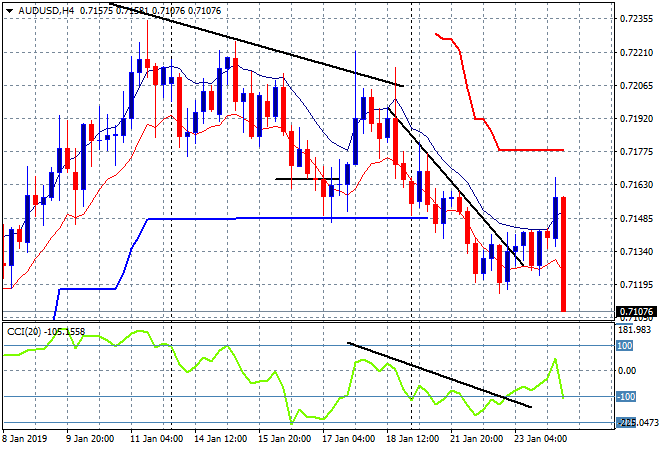 The economic calendar has a big one on the radar tonight – the monthly ECB meeting – plus a slew of preliminary European manufacturing PMIs.