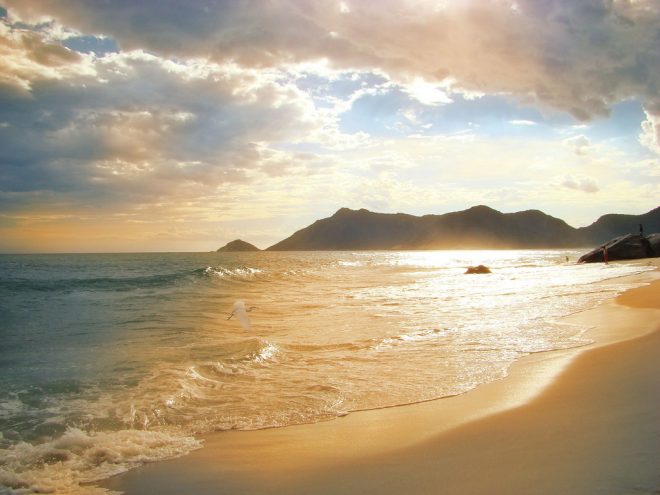 A relatiovely positive session across stock markets in Asia today to finish the week, with the ASX200 the only laggard as the Australian dollar breaks through the 72 cent barrier against USD.  Chinese stocks are up slightly as the Yuan makes a near six month high against USD as the PBOC strengthens the local currency as the US trade talks keep rolling on.
The Shanghai Composite is up by about 0.4% or so going into the close, stalling mid session before confidence came back, currently at 2545 points.  The Hang Seng Index is only up about 0.2% or so, currently at 26585 points, building above previous support at 25600 and setting up a new rally to get back above the previous highs at 27000 points: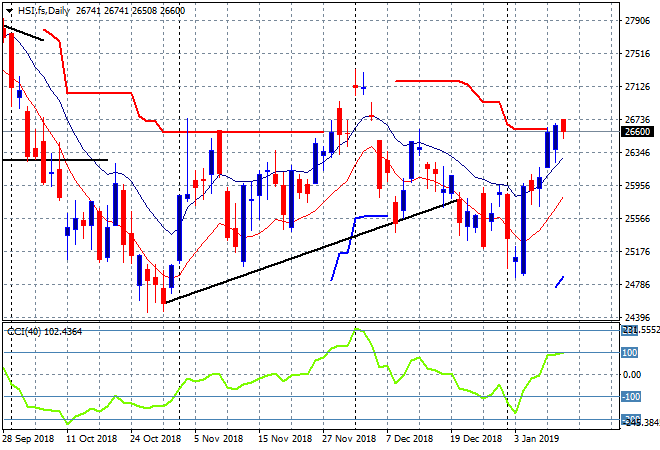 US and Eurostoxx futures are up slightly going into the London open with the four hourly S&P 500 futures chart showing another attempt to breakout above the psychologically important 2600 point level. Having made five positive sessions in a row, can it do it again tonight?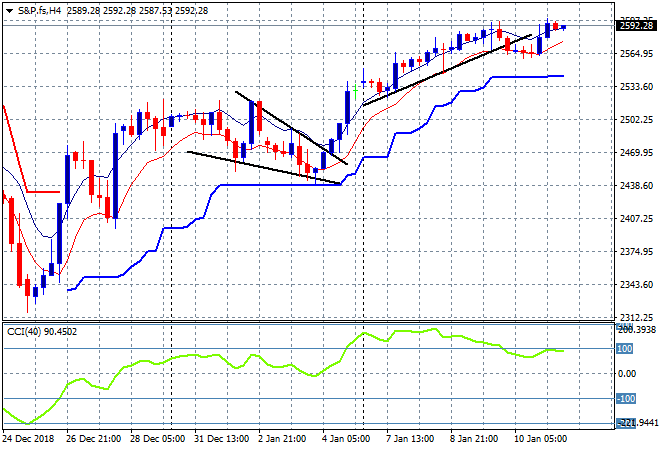 Japanese stocks finally had a good session despite a wavering Yen with the Nikkei 225 up nearly 1% to clawback the previous losses, and remaining above 20000 points, currently at 20350 points. The USDJPY has sunk again following the strength in USD overnight, still above the 108 handle but looking liked heading towards key support at the trailing ATR level again: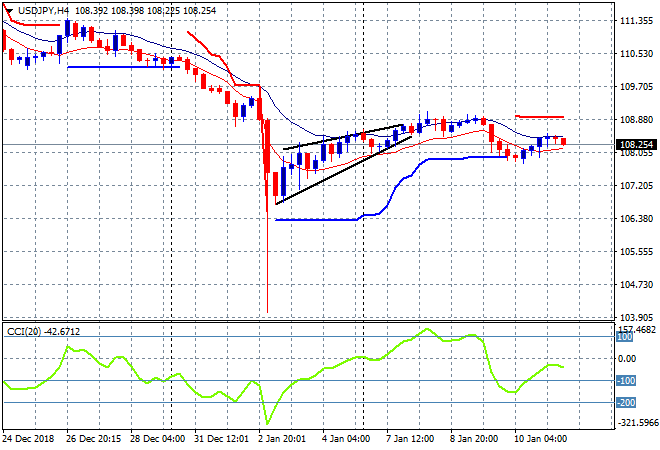 The ASX200 fell as the Aussie rose, finishing the week with a poor session, closing nearly 0.4% lower to 5774 points. The Aussie dollar continues to build on its recent gains, now through the 72 handle against USD, with a steady series of daily highs for sometime now, but about to hit heavy weekly level resistance: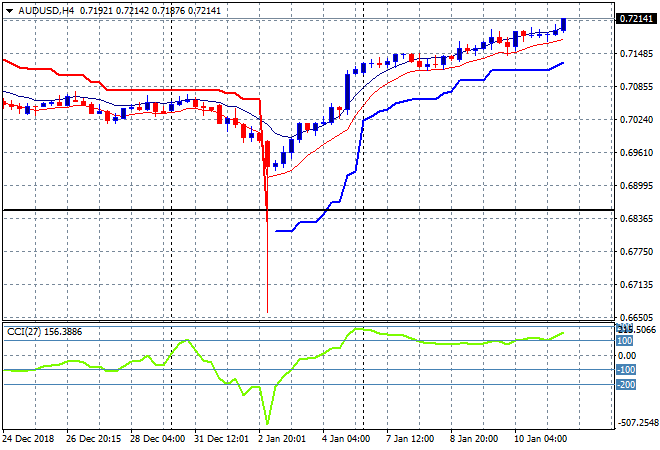 The economic calendar finishes the week with a very important print – the latest US CPI print, plus new home sales data.
Have a good weekend, I'll be back on Monday with Leith.