Over the past few years, MB has meticulously catalogued the widespread rorting of Australia's immigration system that pervades across the entire economy.
Well, it appears New Zealand is experiencing the very same systemic rorting, according to a recent detailed report published in Stuff.co.nz:
After months of investigating visa frauds at the heart of our immigration system, we're convinced it's broken. Corruption and exploitation run almost unchecked. Our newest arrivals are told that fraud and graft are acceptable and unpunished. Scammers operate almost openly, safe in the knowledge they won't be prosecuted.

Our stories initially focused on restaurateur Gurpreet Singh, who for some years appears to have run schemes where he charged up to $35,000 for visas to Indian migrants desperate to stay in this country. Gurpreet has operated thus far without any action from Immigration NZ which, by their own admission, has known some of what he was up to for four years.

But Gurpreet, if he cared at all about the exposure, was unlucky. There are any number of other chancers out there running exactly the same scheme as him…

After our first story, the emails began arriving, and they haven't stopped. Lots were from other migrants trying to tell their stories.

We could only investigate a fraction; and frankly, many were the same, just with the names changed. We chased some down, and found them to be true. In all cases, the villains had never been punished – and yet we were able to establish fairly quickly exactly what they were up to.

The basic scams they run are:

* The Fake Job. There's the paperwork to satisfy Immigration NZ and a salary paid to satisfy the IRD, but the job doesn't exist and the migrant has to return the salary in cash (and top it up for the tax that's been deducted).

* The Underpaid Job. They might tell Immigration NZ and IRD that they're paying minimum wage – but the migrant is either returning some of their salary, or working a huge number of extra hours for free, or for cash under the table and below the minimum.

* The Inflated Job. The real job might be washing dishes – but when it comes to the paperwork, it's a manager's position…

We've talked to countless migrants who came here thinking they would get residency and a well-paid job. Almost all studied for meaningless qualifications purely to secure visas, worked in low-paid, unskilled jobs, and were ruthlessly exploited, usually by other, earlier-arriving migrants, who drained them of their cash…

Yet more emails came from Kiwis with tip-offs about the healthcare industry, hospitality, supermarkets, fruit-picking, IT. Some were angry, most resigned, several had contacted Immigration NZ and felt they'd been fobbed off…

In industries like fast food, liquor stores, gas stations, restaurants and fruit-picking, the reality is that corrupt employers have a huge business advantage because they can massively underpay their staff. It leaves legitimate employers with a choice: do the same, and compete, or stay legal, and face going bust…

Immigration advisor Malkiat Singh describes the situation now as "generational exploitation". Each new wave of migrants is exploited, accepts that's how it works, and in turn, once established, goes on to exploit those that arrive after them. For some, it appears, their major source of income is simply from charging newcomers for visas and fake jobs…

New Zealand sells migrants a dream: a reasonably-priced, high-quality education that will, in our own words, be a "pathway to residency", the chance to live here permanently in a skilled job. Our official website tells them it will be "the time of their life". One union organiser, First Union's Mandeep Bela calls this "education trafficking"…

Too often, it appears, the qualifications are worthless, and the work they end up in is underpaid, unskilled and exploited.
Replace the words New Zealand with Australia and the stories read like a carbon copy.
Both nations are running exploitative mass immigration programs under the guise of imaginary 'skills shortages', which are actually designed to lower labour costs for employers by crushing wages and abrogating their responsibility for training, while also feeding the growth lobby more consumers.
Both nations' immigration systems require root-and-branch reform, starting with dramatically lowering the overall permanent migrant intake, as well as setting a wage floor for 'skilled' migrants at the 80th to 90th percentile of earnings, thus ensuring the scheme is used sparingly by employers on only the highest skilled migrants, not as a general labour market tool for accessing cheap foreign labour.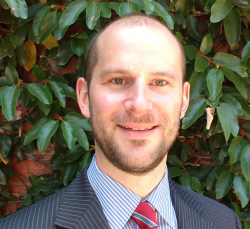 Latest posts by Unconventional Economist
(see all)