by Chris Becker
A little primer first to get you up to date on the mess that is Brexit – from The Economist:
Amid the farcical scenes within the Parliament, overnight a hard Brexit – i.e no deal, just get on with it – looks more and more likely.
From the ABC:
European Union leaders have offered a united chorus of "No" to Britain's belated bid to negotiate changes to the Brexit divorce deal.

Speaking with British Prime Minister Theresa May over the phone, Irish Prime Minister Leo Varadkar — whose economy stands to suffer most from a 'no-deal' Brexit — told Mrs May he would not accept her plans to renegotiate a post-Brexit arrangement for the Irish border.

Buoyed by winning a vote in Parliament, Mrs May has vowed to secure "legally binding changes" to the Withdrawal Agreement and is set for further talks with European Council president Donald Tusk.

But speaking before their scheduled talk, Mr Tusk firmly stated the deal and the backstop were "not open for renegotiation".

European Commission president Jean-Claude Juncker stuck to the same line, adding that Brussels still did not know what Britain wanted and that the chances of a 'no-deal' exit had increased.

Other EU governments backed that stance, leaving little room for Mrs May to realistically secure any changes to the Brexit deal.
As the March 29 deadline looms ever closer, beleaugered UK exporters are finding no solace in an appreciating Pound Sterling, almost at a six month high: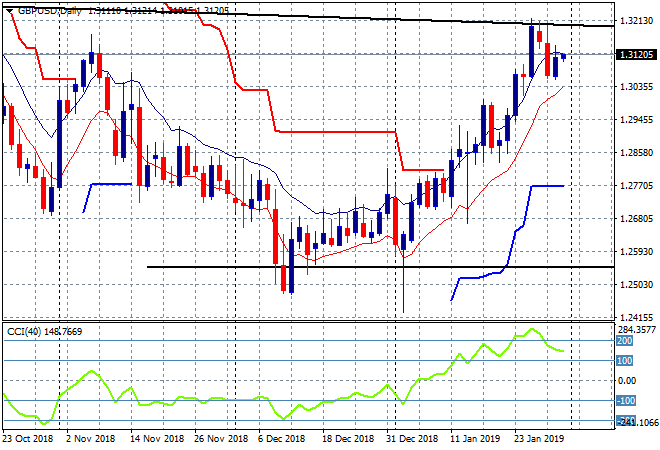 It's not finding any luck against Euro either, although the EURGBP cross has seen a recent climb, mainly due to the new Fed stance and the probability of the ECB winding back its own tightness as Brexit, Italian and German recessions loom, a fall below the 86 handle that has held since the Brexit referendum could be disastrous: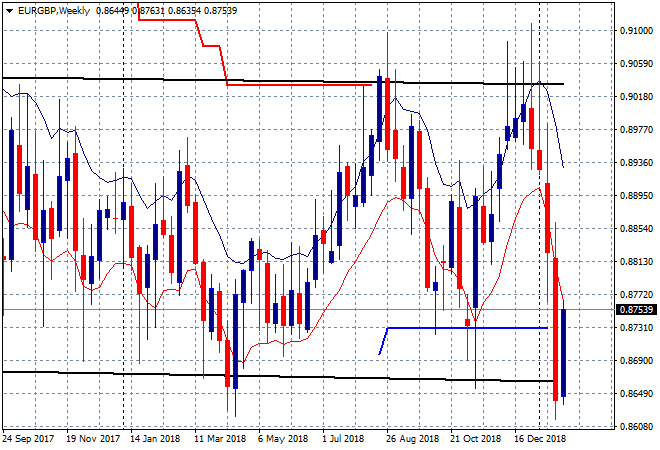 Latest posts by Chris Becker
(see all)