by Chris Becker
What's going on with gold? While there has been some recent weakness in the US Dollar Index, 2018 was the year for USD against almost all the major currencies as the US Federal Reserve continued to lift interest rates in an attempt at normalisation. Still, the price of gold in USD rose substantially after bottoming in mid 2018: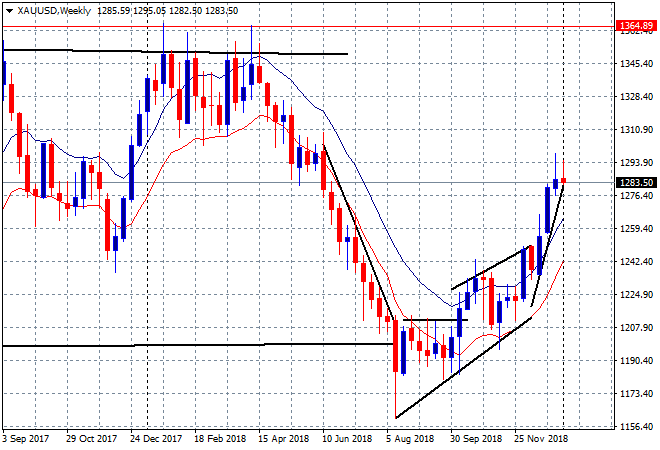 December capped off the biggest monthly gain in two years and the rise in China's official gold reserves may have something to do with it.
From Bloomberg :
China's gold reserves had been steady at 59.240 million fine troy ounces from October 2016 to November 2018, according to data from the People's Bank of China, and suddenly jumped to 59.560 million fine troy ounces at end-December.

The PBOC's overall FX reserves rose by US$11bn in December to $3.07tn. However, the increase likely reflects the currency valuation effect, which Goldman estimates to be +$14bn in December.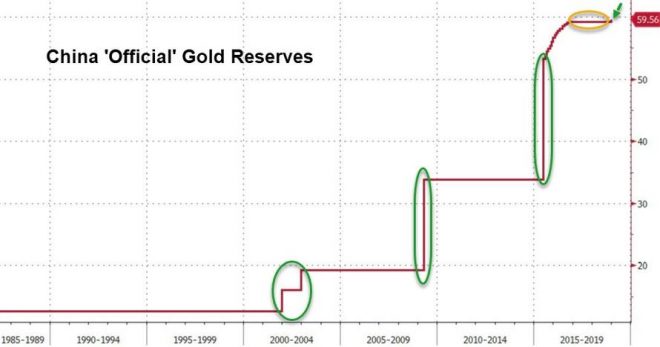 Indeed after months of allowing the Yuan to depreciate in response to Trump's trade war gambit, the Yuan has recently stabilised and indeed strengthened: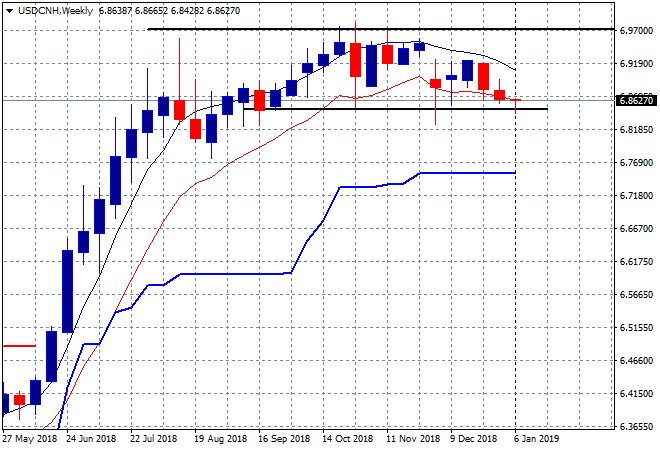 Which has now seen gold to appreciate substantially against Yuan: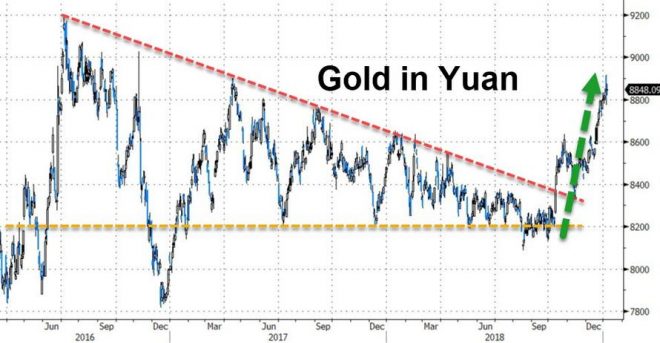 An interesting theory is that China is trying to buttress its financial system with larger holdings of gold, but it actually has one of the smallest reserves (sixth largest in the world) and as a percentage of its foreign currency reserves is about 2.5% compared to the US and most of Europe at around three quarters or more.
This might be seen to be bullish for gold given it holds the yuan a long way from being any sort of replacement of the USD or at the very least a parallel trading currency.
Latest posts by Chris Becker
(see all)