Via the AFR:
Gas producers are privately voicing reservations about proposals that would require them to report on sales contracts, reserves and export prices, worried that the measures intended to increase transparency in the under-pressure east coast market could put them at a commercial disadvantage.

The recommendations, released by the national competition regulator and the Gas Market Reform Group just before Christmas, are intended to give more visibility to gas buyers on the market for the fuel, while stimulating competition among producers.
Well they might be concerned. Opacity in the failed market is enabling the cartel to gouge magnificently. The ADGSM has helped bring contract prices into line with export net-back: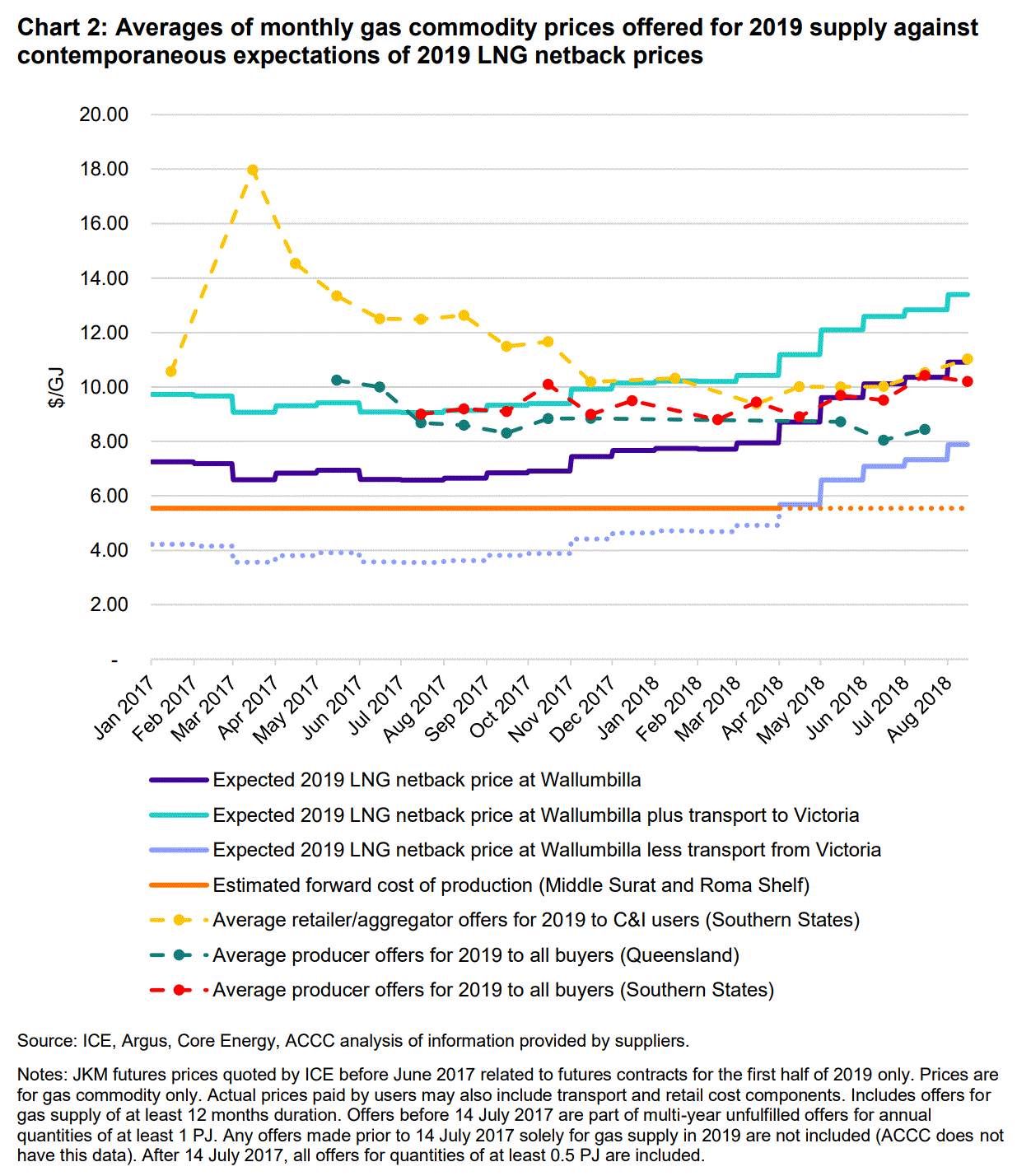 But we only know this thanks to ACCC monitoring which is shining a light on contract prices.
As well, if you think, as I do, that export net back is the wrong benchmark for the ADGSM and it should be shifted to some hard price target around $5-6Gj to disconnect local prices from global then opacity is a deadly enemy.
This should still be Labor's first act of power.
David Llewellyn-Smith is Chief Strategist at the MB Fund and MB Super. David is the founding publisher and editor of MacroBusiness and was the fouding publisher and global economy editor of The Diplomat, the Asia Pacific's leading geo-politics and economics portal.
He is also a former gold trader and economic commentator at The Sydney Morning Herald, The Age, the ABC and Business Spectator. He is the co-author of
The Great Crash of 2008
with Ross Garnaut and was the editor of the second
Garnaut Climate Change Review
.
Did you know the MB International Shares Fund has returned an average of 17.1% per annum and the Tactical Growth Fund an average of 10.4%? Register below to learn more:
Latest posts by Houses and Holes (see all)