by Chris Becker
Gold has tracked higher alongside the Trump government shutdown and following the January FOMC meeting overnight, has now burst through the $1300USD per ounce level to make a new six monthly high priced in USD: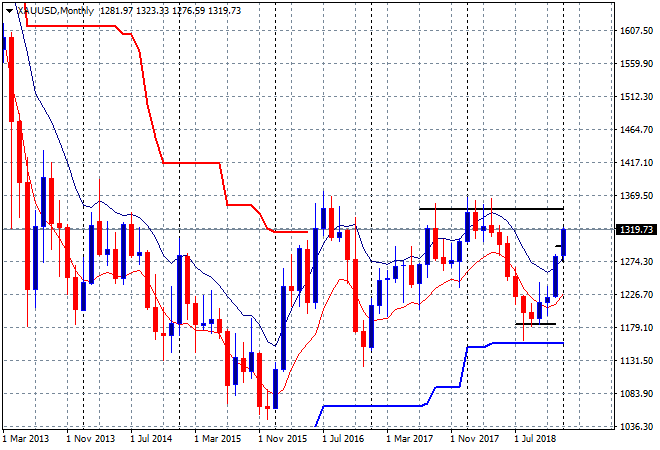 The Fed's shift into a somewhat dovish stance was not based on the underlying US economy – although there are serious grounds for concern there – but more about global "cross-currents", which are as obvious as the nose on your face. Brexit. Slowing China. Europe teetering on recession. Australian cricket team devolution and so on.
This view doesn't speak to any deflationary concerns however:
the Committee continues to view sustained expansion of economic activity, strong labor market conditions, and inflation near the Committee's symmetric 2 percent objective as the most likely outcomes
But the key theme remains that its the ECB, BOE and others who will pull the easing card first, well before the US and thus the temporary fall in USD is just that.
Undollars will fall again. Gold remains in a secular bear market, still well off its 2010 highs, which is also when the ECB started to reverse course.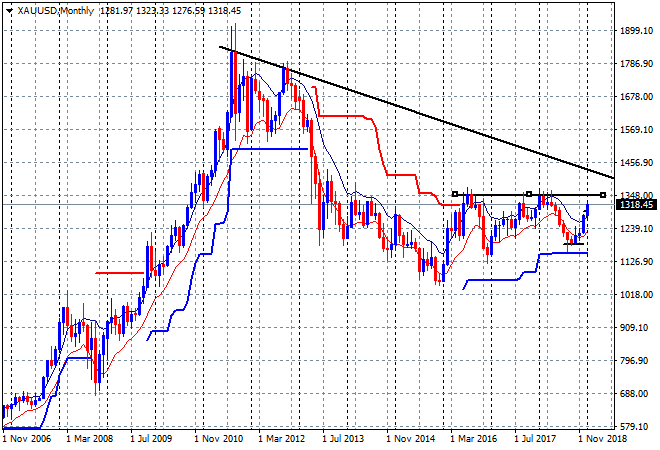 While there is some power behind a move up to monthly resistance at $1350 – or even slightly higher – it will require some big macro inflexions, or an out and out crisis to do so.
Gold remains a crisis hedge only, not an inflationary or monetary hedge.
Latest posts by Chris Becker
(see all)