DXY sank last night. EUR and CNY were strong: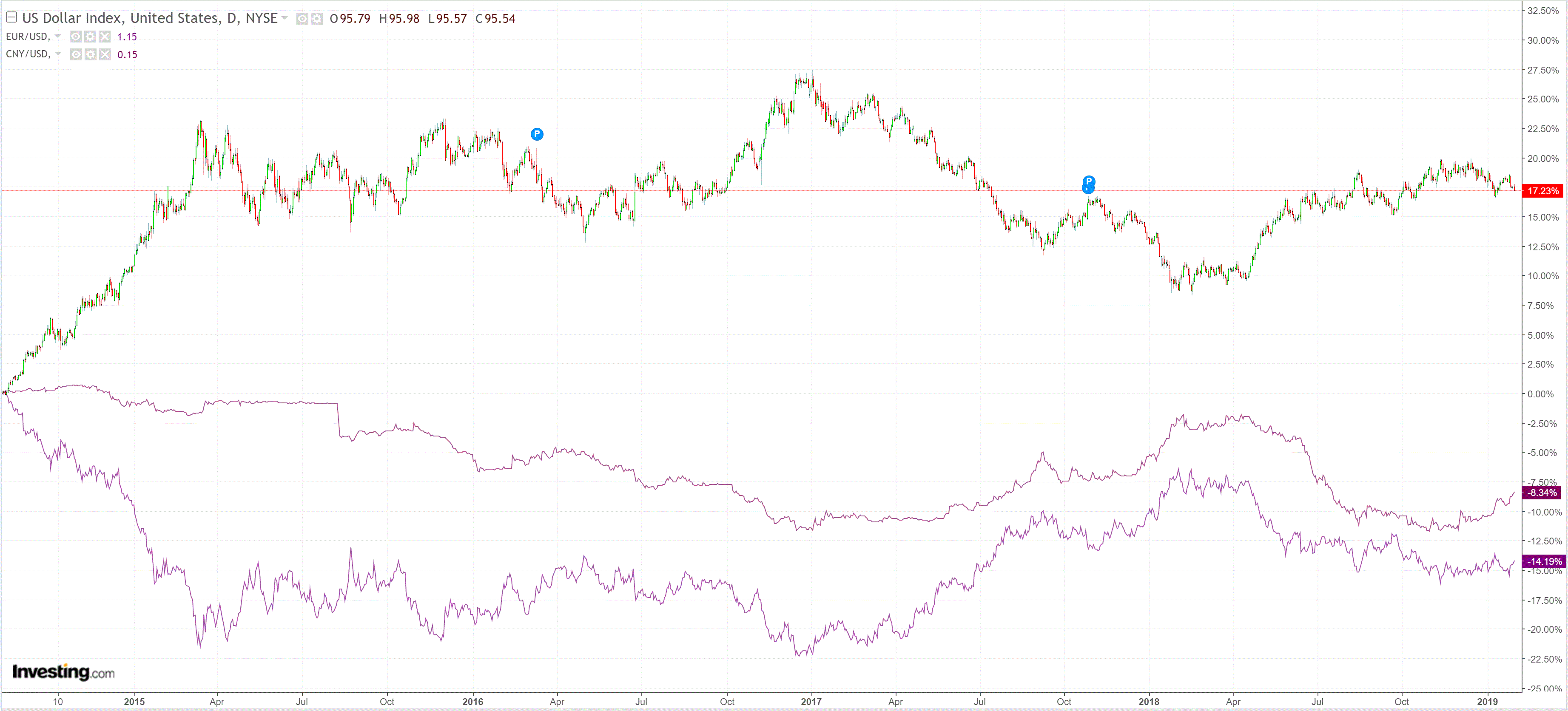 The Australian dollar took off versus DMs: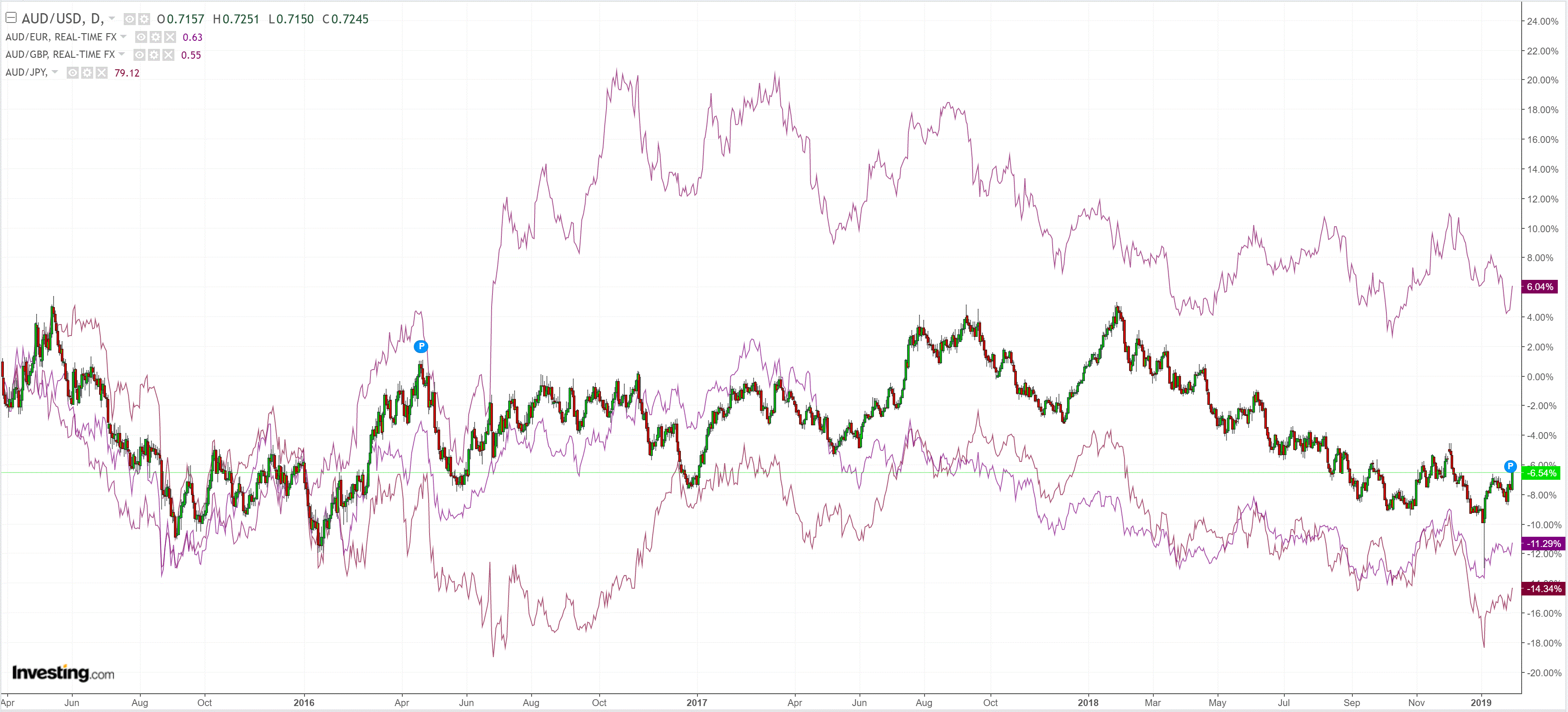 And outdid EMs: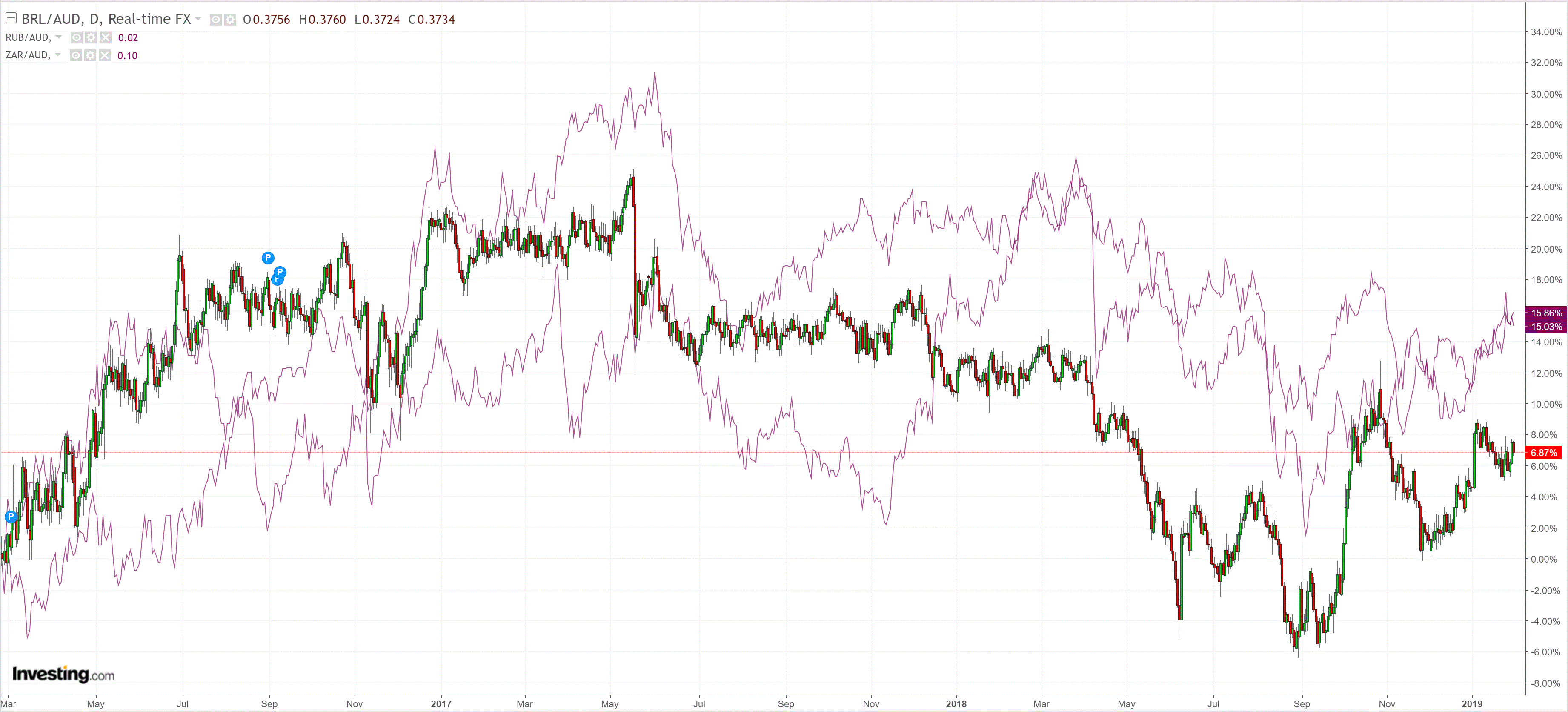 Gold powered on: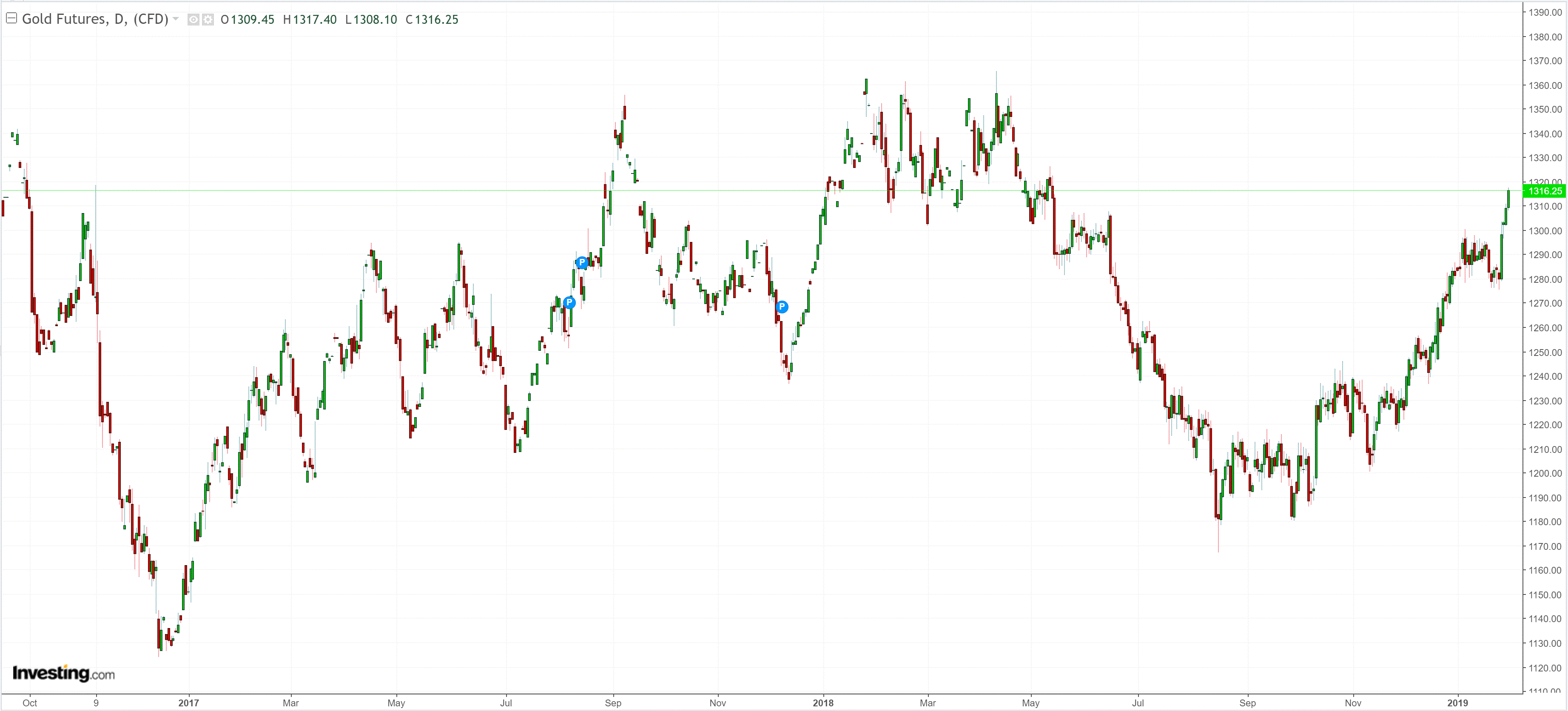 Oil too: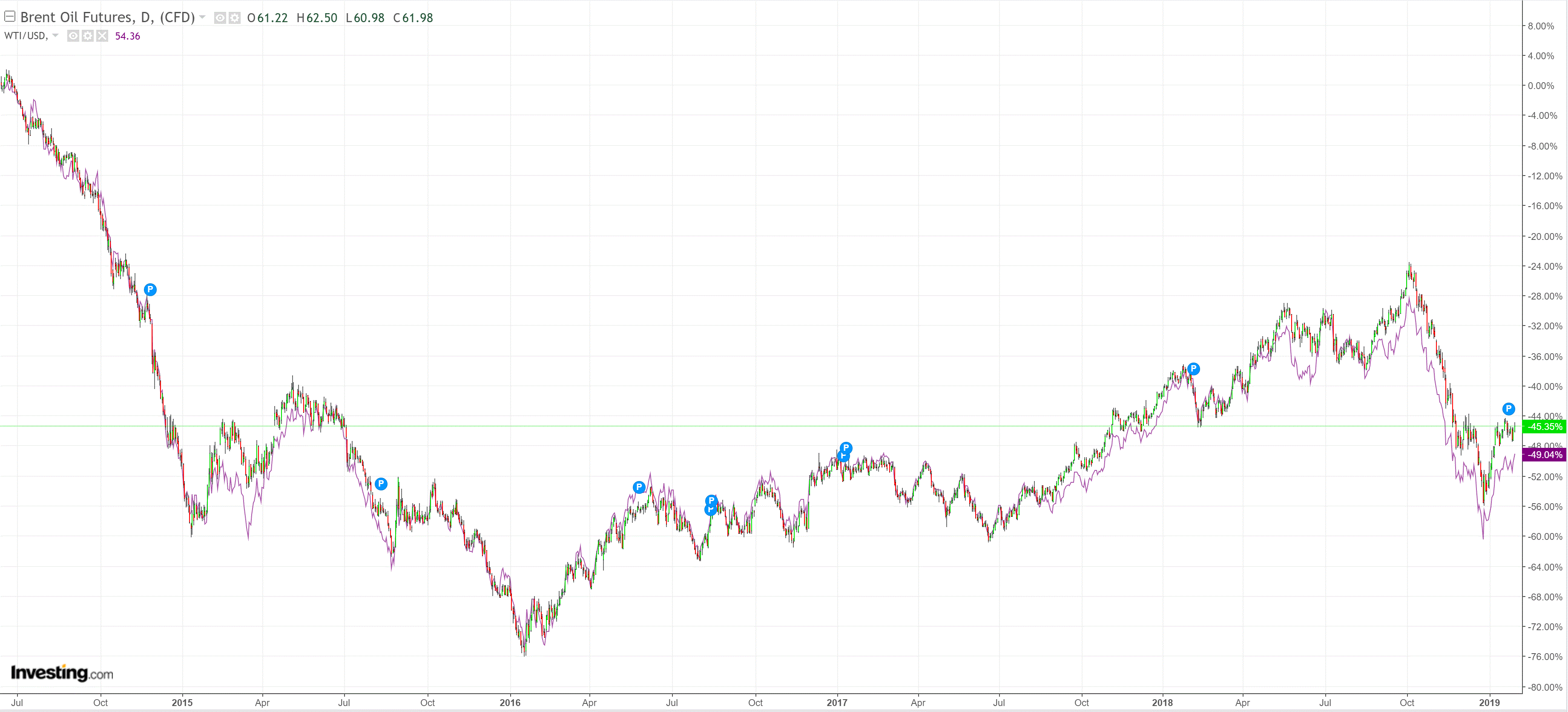 Base metals lifted: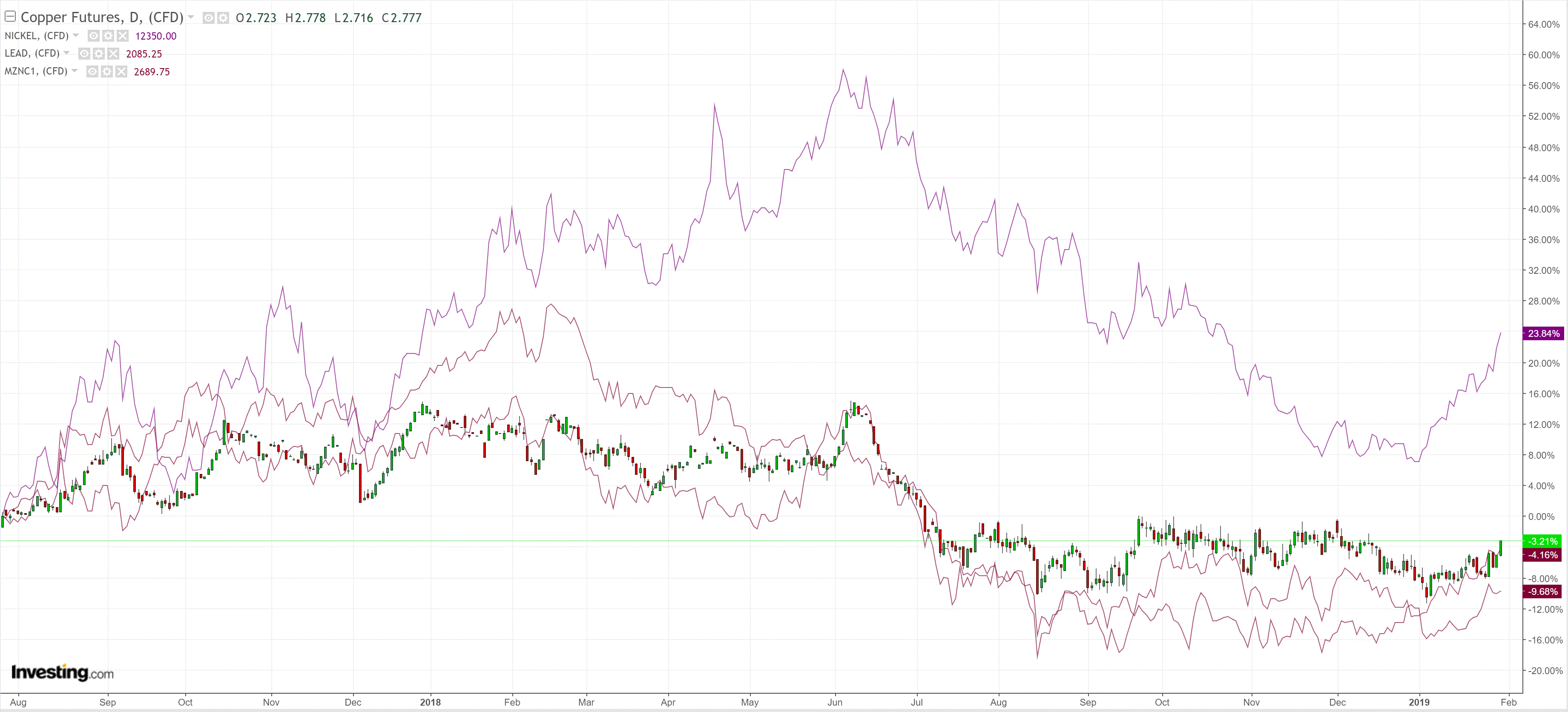 Big miners surged:
EM stocks broke out: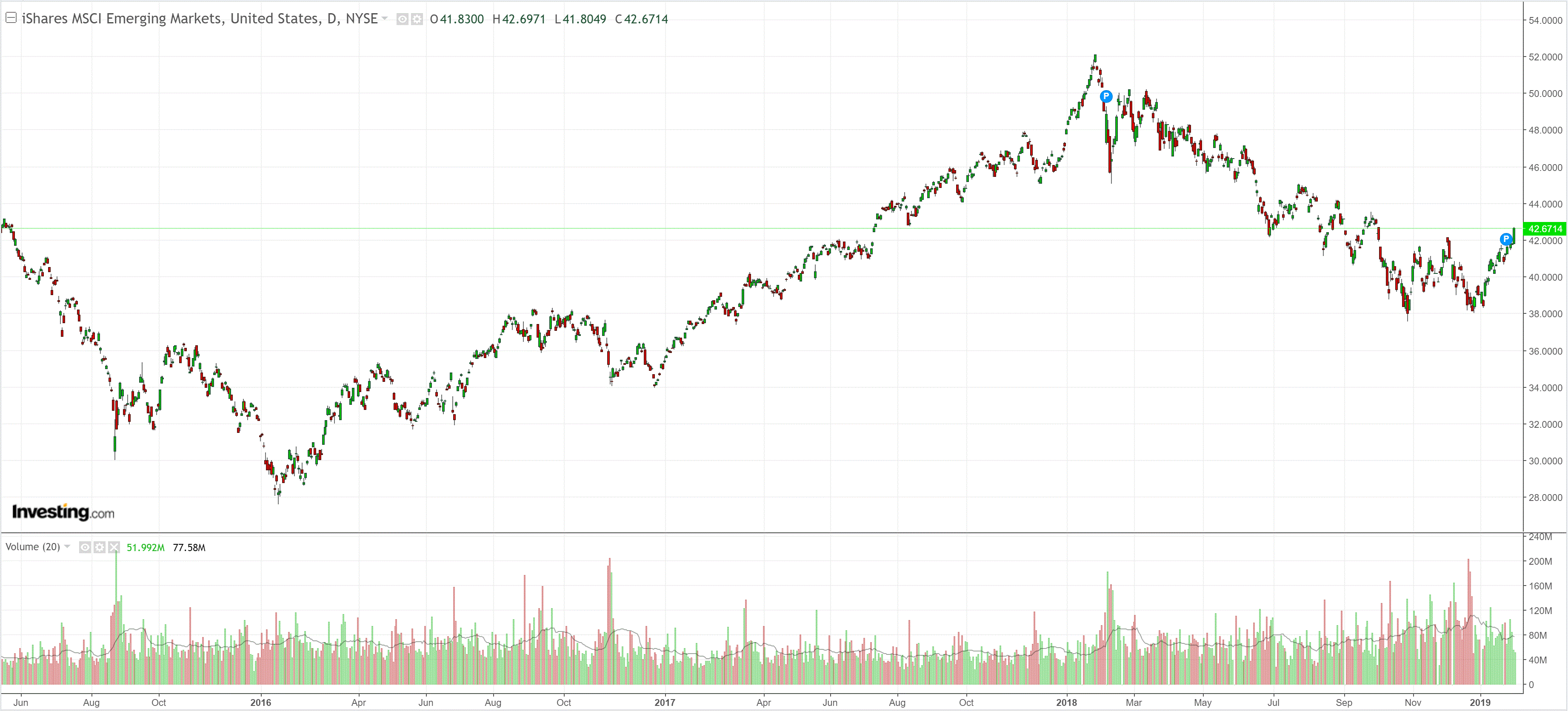 As junk took off: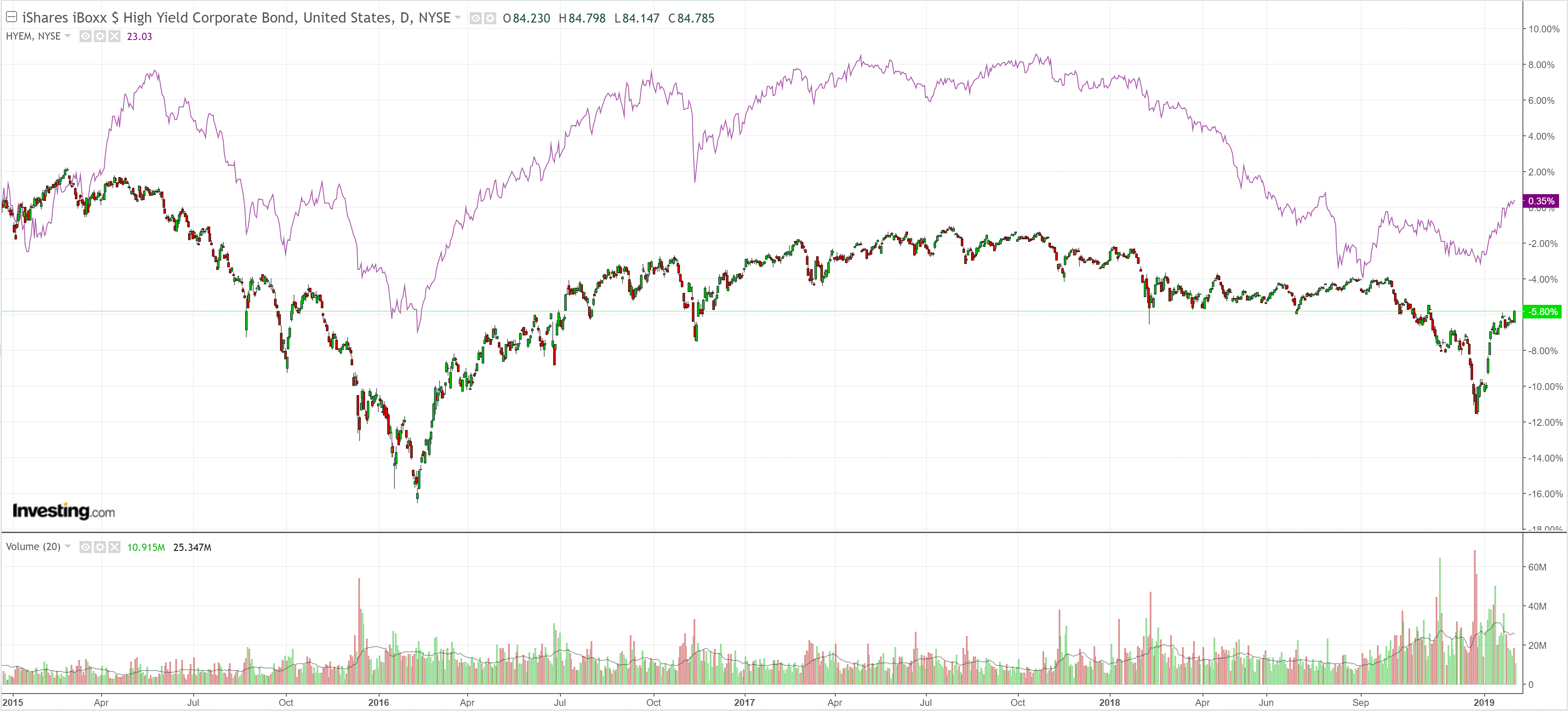 And Treasuries were bid: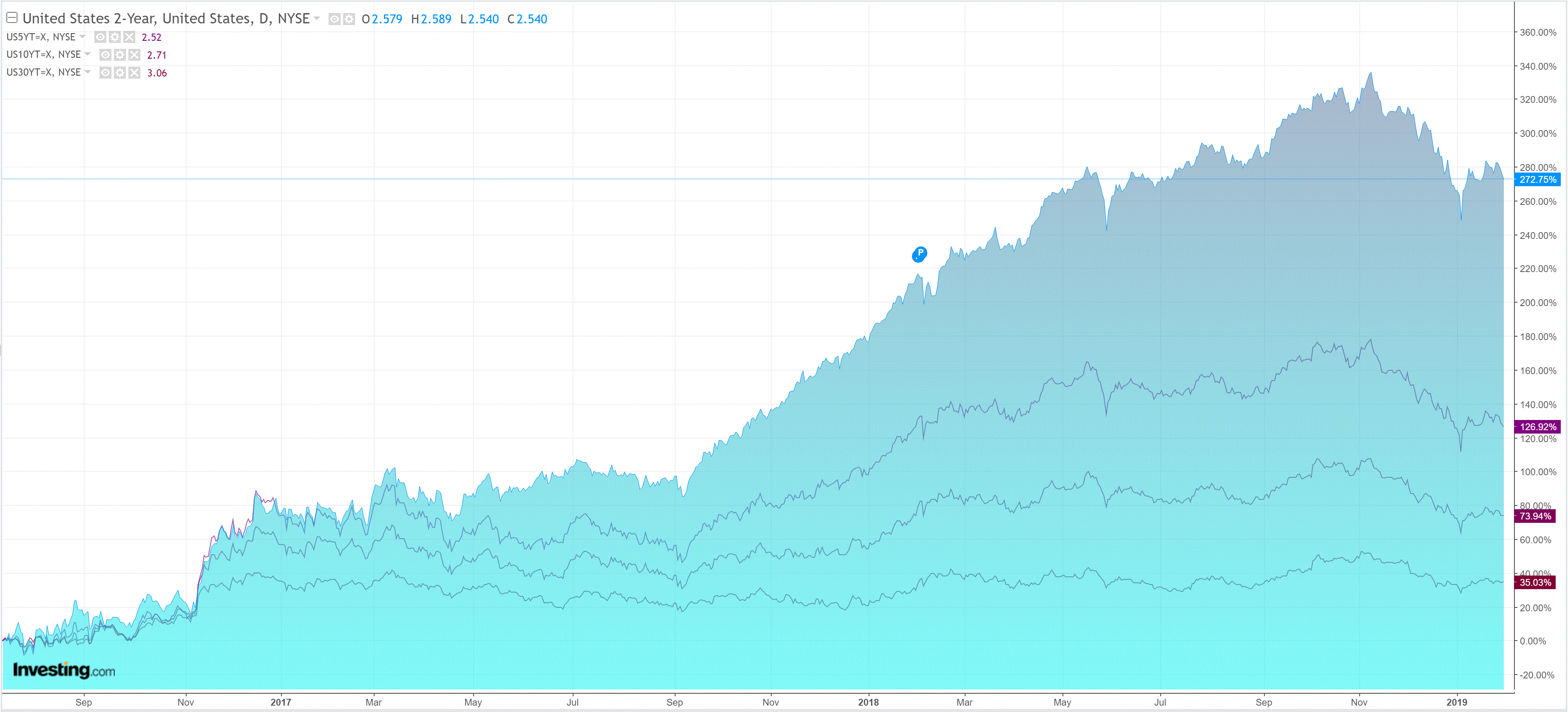 The bund curve flattened: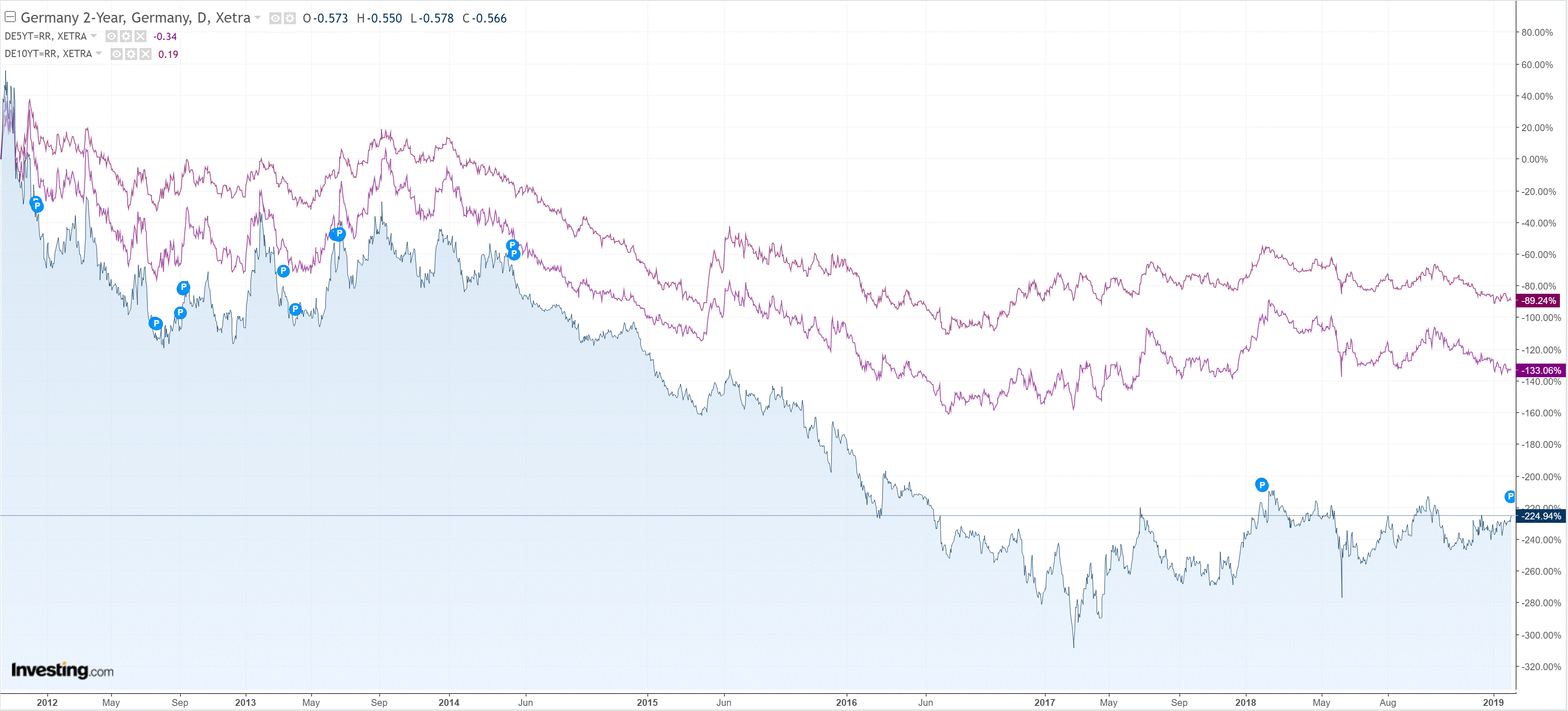 And stocks roared: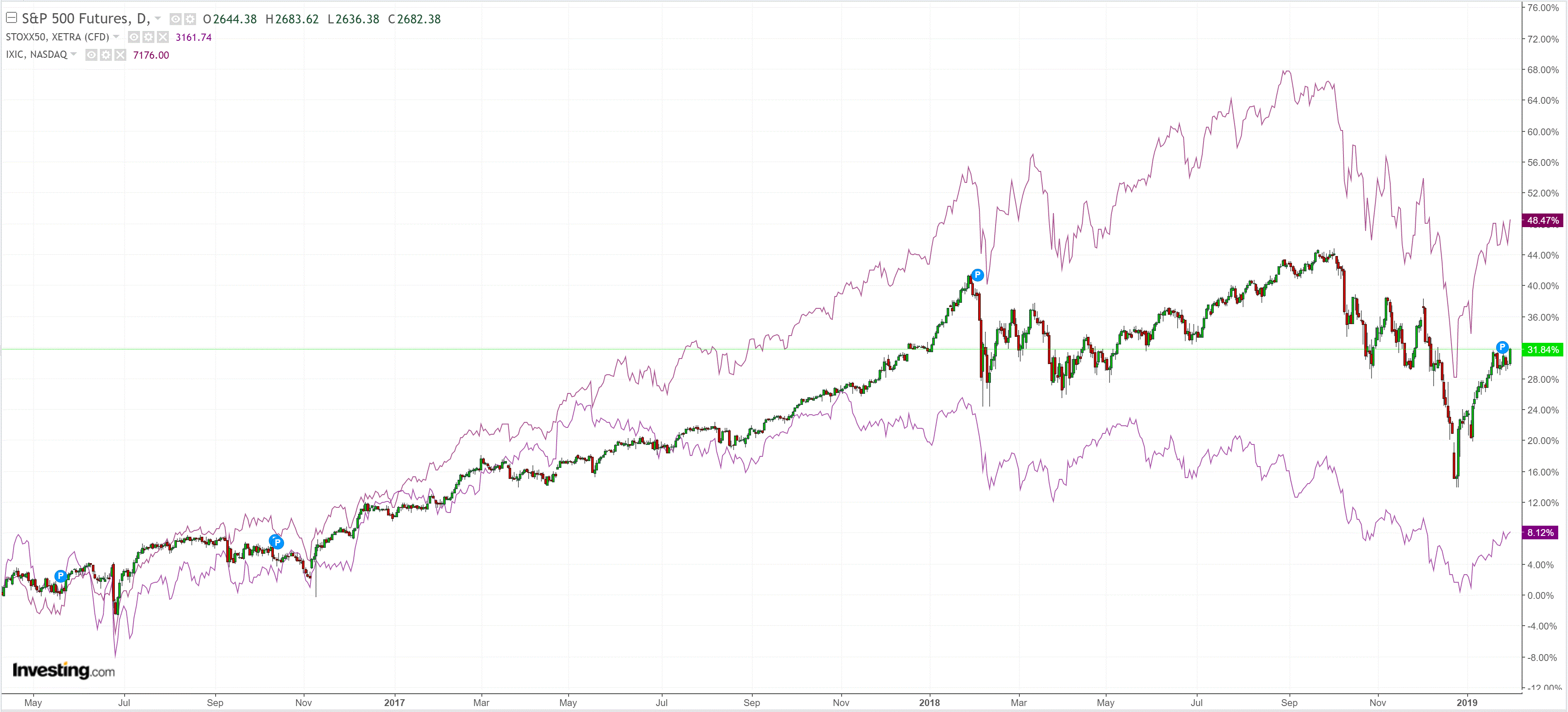 All thanks to the freshly minted dovish Fed:
Information received since the Federal Open Market Committee met in December indicates that the labor market has continued to strengthen and that economic activity has been rising at a solid rate. Job gains have been strong, on average, in recent months, and the unemployment rate has remained low. Household spending has continued to grow strongly, while growth of business fixed investment has moderated from its rapid pace earlier last year. On a 12-month basis, both overall inflation and inflation for items other than food and energy remain near 2 percent. Although market-based measures of inflation compensation have moved lower in recent months, survey-based measures of longer-term inflation expectations are little changed.

Consistent with its statutory mandate, the Committee seeks to foster maximum employment and price stability. In support of these goals, the Committee decided to maintain the target range for the federal funds rate at 2-1/4 to 2-1/2 percent. The Committee continues to view sustained expansion of economic activity, strong labor market conditions, and inflation near the Committee's symmetric 2 percent objective as the most likely outcomes. In light of global economic and financial developments and muted inflation pressures, the Committee will be patient as it determines what future adjustments to the target range for the federal funds rate may be appropriate to support these outcomes.

In determining the timing and size of future adjustments to the target range for the federal funds rate, the Committee will assess realized and expected economic conditions relative to its maximum employment objective and its symmetric 2 percent inflation objective. This assessment will take into account a wide range of information, including measures of labor market conditions, indicators of inflation pressures and inflation expectations, and readings on financial and international developments.
That puts everything on the table for a shift dovish if need be. The red line is quite useful as a guide to the u-turn: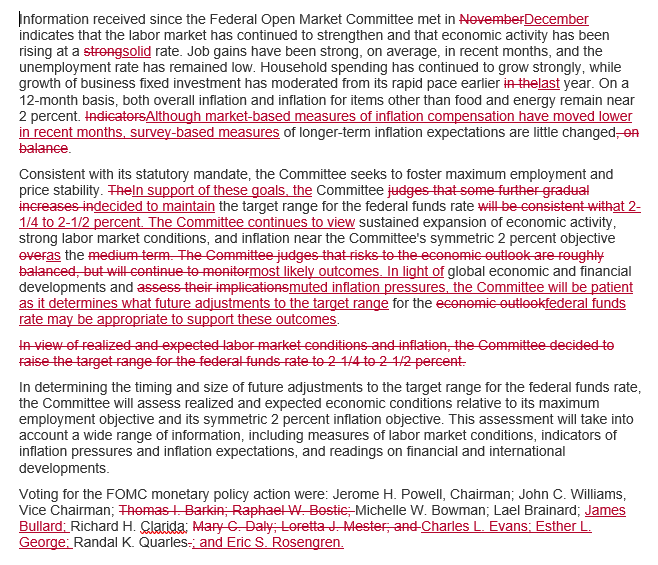 That looks like a neutral Fed to me, delivered straight from Santa to the markets.
Adding to the bullish mood, a cowed China is rushing through trade war reform to address intellectual property theft, via SCMP:
Under pressure from the United States demands to reform its economy as part of the trade war, China is rushing through a law that would offer more protection to foreign companies, business leaders have said.

The Foreign Investment Law of the People's Republic of China (FIL), claims to "further expand the scope of opening-up, to actively promote foreign investment, to protect the lawful rights and interests of foreign investment".

It covers many of the items on the wish list of reforms released by US President Donald Trump after his summit meeting with Chinese President Xi Jinping in Buenos Aires in December, including forced technology transfer, intellectual property protections and the safeguarding of foreign companies' capital.

On the whole, the law pledges "equal treatment" for foreign companies operating in China, but reserves the right to a "review of foreign investment that affects or may affect national security".

The draft law is viewed as an attempt by China to avoid an escalation in the US tariffs placed on US$250 billion of its exports, which are due to rise from 10 per cent to 25 per cent on March 2 if Washington's demands are not satisfied.
Is it enough to change my view on wider global dynamics? In the short term we're clearly now in a Fed-led reflation rally with some kind of trade deal increasingly likely. But I still see it as counter-trend for the USD, EUR, CNY and AUD. The Fed has done its bit to stabilise global conditions but the others have not yet and will need to do even more. That ought to support the USD before long.