by Chris Becker
Here's the latest from the iron ore complex, where spot prices are steady while futures slipped a little: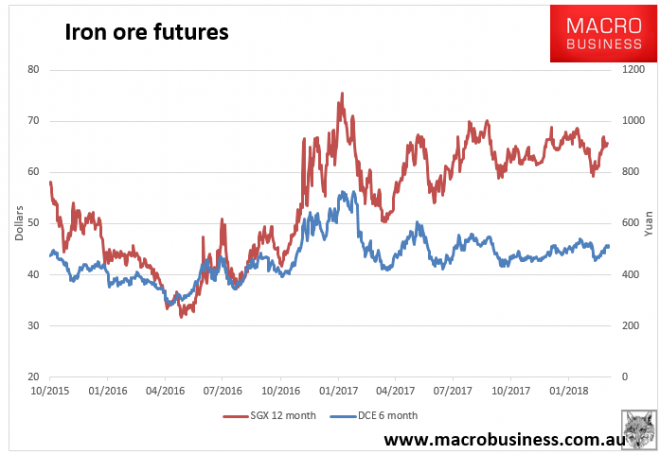 Capacity concerns in the Middle Kingdom are the focus for 2019, but it's not moving prices around just yet. More from The Mercury:
China's steel industry will shift its focus in 2019 to optimising capacity structure, including products, location and ownership, from reducing overall capacity, Yu Yong, the chairman of China Iron and Steel Association told an industry meeting on Monday.

He acknowledged that the industry remains under pressure from oversupply due to illegally-added capacity and new projects as mills try to cash in on high profit margins.

"Prices are still largely range-bound, moving up and down in small ranges," said Richard Lu, analyst at CRU consultancy in Beijing.