It began in H2 last year as Chinese developers topped buying, via the AFR:
Chinese developers are steering away from expensive inner city site purchases for apartment projects as they wait out the housing downturn and the uncertainty of next year's federal election.

At the height of the boom in and around 2013 to 2015, many Chinese developers including Greenland, Golden Horse, Country Garden, Aqualand and Dalian Wanda paid top prices for apartment sites, but now that tide has turned.

The housing market, particularly for apartments was "dire", developers said…Around the country, new development launches have halved, falling to 128 at the end of March, compared with 248 in 2016, Urbis data shows.
As China slammed closed its capital account:
The State Administration of Foreign Exchange earlier this month published a list of 20 irregularities, which included four related to property deals, in a move designed to send a warning to investors it said were trying to get money out of the country through networks of "underground banks" or illegally pooling individual currency.

…The decision to publish the cases, which involved millions of dollars in fines, is seen as a warning that the government is less willing to tolerate what is considered a grey area in the country's capital control rules. Liu Xuezhi, an economist at China's Bank of Communications, said this showed Beijing's crackdown on offshore commercial deals was being extended to individual investors.

"The government regulation on foreign currency is becoming more thorough. They are extending supervision from corporates to individuals," he told The Australian Financial Review.

"The tight control on foreign capital will be maintained for the next one or two years. This would bring an impact to the Chinese investors who are planning to buy properties overseas, including Australia."
As we know from the NAB realty survey, the reversion to mean has been brutal: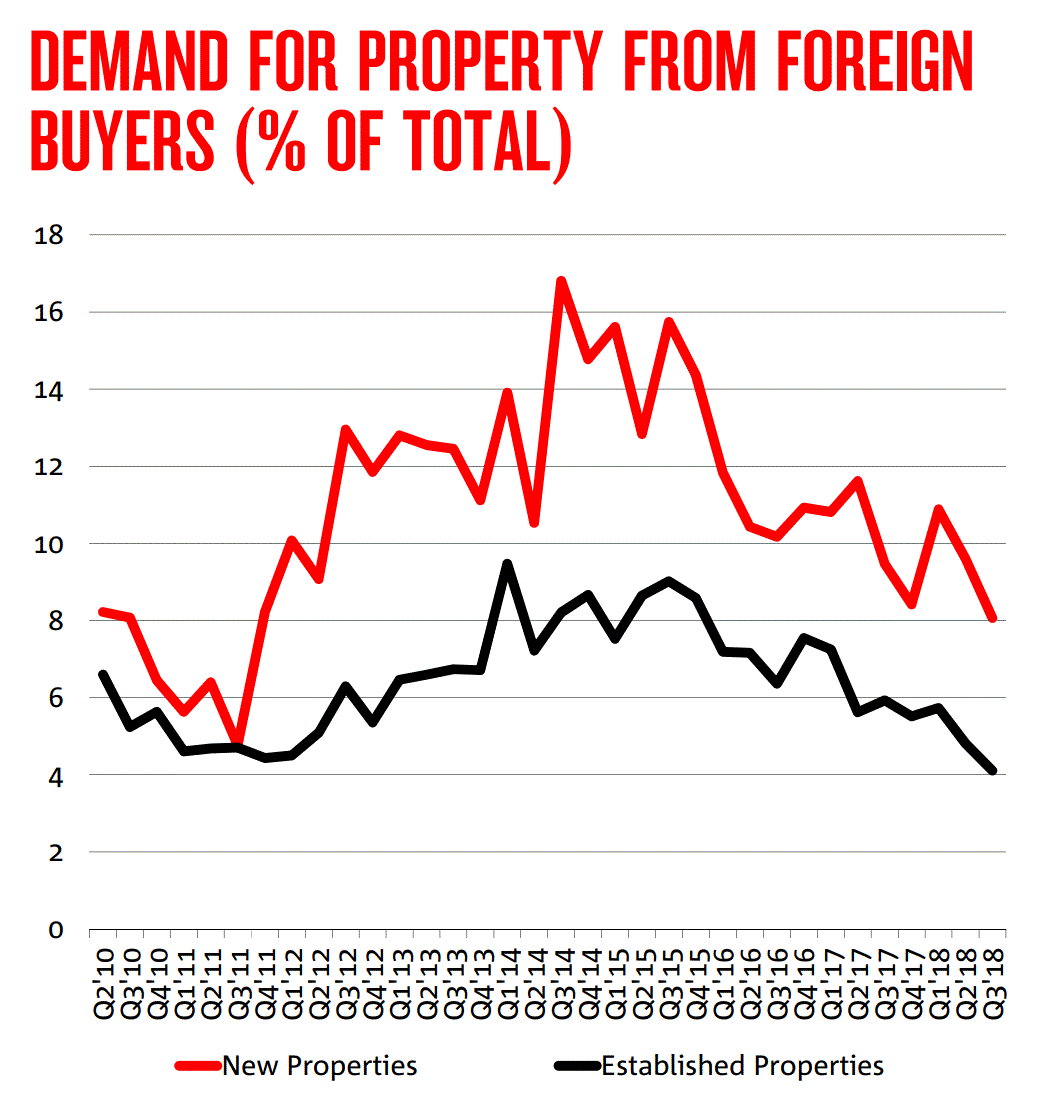 And the pipeline of property projects has begun its great retracement: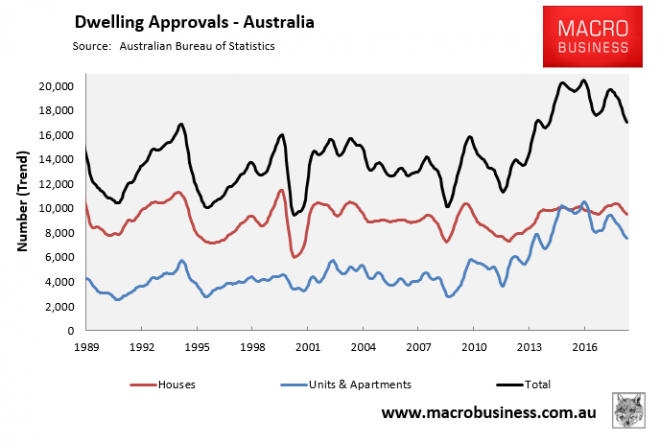 Now it appears we have shifted to the next phase. Chinese developers selling at knock down prices. Via The Australian today:
Matrix founder Andrew Antonas, one of the largest sellers of residential development sites in NSW, has at least 12 large-scale residential development sites already on the market.

"Our phones started to run hot from about August onwards with predominantly Chinese owners wanting to sell their residential sites which they had planned to develop," Mr Antonas said.

"We are already talking to Chinese owners with sites that can take more than 300-400 apartments — we are already in discussions with half a dozen of these overseas owners that need to sell."

Mr Antonas said there were two factors leading to the sell-off — the market for units has started to decline, and financing.

"It's (also) the sites that are greater than 20km from the city, it's mainly the outer ring — they will also be sold off," Mr Antonas said. "We have more than 12 large residential sites on the market at the moment."
Make no mistake, it will continue towards the centre.