Via Peter Hartcher today:
After a quarter-century of researching China, Anne-Marie Brady is a veteran of Chinese government spying and harassment. "I was prepared for pressure in China," says the 52-year-old New Zealander, a well-regarded professor of political science at the University of Canterbury in Christchurch. "But I always felt safe in New Zealand. So that changed." Last week she wrote to Prime Minister Jacinda Ardern seeking police protection.

…First came the pressure on her university. Chinese officials demanded that her immediate superior stop her research…Next, her office was broken into in December 2017…If she had any doubt that she'd been targeted, she got a detailed warning letter from a concerned friend in the Chinese community to let her know that an official campaign of intimidation against her – and others – was under way…Brady's home was next. While she was on the phone to the NZ Secret Intelligence Service negotiating to give them the letter, her husband called to say that someone had broken in.

…Unfortunately for Brady, her country's government is more interested in appeasing China's rulers than protecting her, or protecting NZ's democratic freedoms. "It's very clear," says Brady, "that my country's government wants this story to go away. The Chinese Ministry of State Security operates in our societies unhindered and our governments just watch. It's happening in Australia, too."
The Mercury has this of course:
An Australian writer being detained in China has implored his friends not to risk their own lives fighting for his freedom. Novelist Yang Hengjun wrote the note in 2011 with the request it should be published if he were ever taken into custody. His lawyer claims he has been charged with espionage and is being held in Beijing. Defence Minister Christopher Pyne says Australia needs to let the Chinese justice system run its course.
Welcome to your new great and powerful friend. As George Soros put it over the weekend:
I want to warn the world about an unprecedented danger that's threatening the very survival of open societies.

The rapidly improving instruments of control that machine learning and artificial intelligence can produce are giving repressive regimes an inherent advantage. For them, the improving instruments of control are a help; for open societies they constitute a mortal danger.

I'll focus on China, where President Xi Jinping wants a one-party state to reign supreme. Xi is trying to consolidate all the available information about a person into a centralised database to create a "social credit system". Based on these data, people will be evaluated by algorithms that will determine whether they pose a threat to the one-party state. People will then be treated accordingly.
But Donald Trump.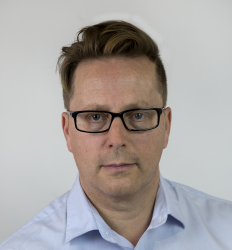 Latest posts by David Llewellyn-Smith
(see all)