by Chris Becker
Well it's a red letter day for the UK as Parliament votes on PM Theresa May's Brexit deal tonight, AEDT time. The fear, doubt and uncertainty (FUD) brigades are out in force while the continent goes from a Gallic shrug to a stern Prussian frown over the fracas.
From the BBC:
Theresa May has warned opponents of her Brexit deal that they risk "letting the British people down" as Labour said the prime minister faced a "humiliating defeat" in Tuesday's crunch vote.

She urged critics to give the deal "a second look", insisting new assurances on the Irish border had "legal force".She said the "history books" would judge if MPs delivered on Brexit while safeguarding the economy and security.

But Jeremy Corbyn said the PM had "completely and utterly failed".

And the SNP said the PM was "in fantasy land and the government should stop threatening no-deal".

Labour and the other opposition parties will vote against the deal while about 100 Conservative MPs, and the Democratic Unionist Party's 10 MPs, could also join them.
There's so many possible outcomes for tonight's vote that markets are preparing for volatility. If you've got a trading account, you've probably received multiple updates in terms for margin on currency trades as brokerage houses are getting ready for possible multi 100 pip moves in Pound Sterling, Euro and the crosses.
This is where the numbers stand, and it's not looking good for May,  according to Reuters:
100 MPs are government ministers and Conservative Party whips, who are required to support the deal and so are not included in the tally
May's Conservative Party has 317 lawmakers. It governs with a working majority of 13 thanks to a deal with the 10 lawmakers of the Northern Irish Democratic Unionist Party.
Lawmakers who have indicated they will support the deal: 44
Lawmakers who have indicated they will oppose the deal: 115 (including 34 of May's Conservative lawmakers)
If the vote fails, and stalemate ensures, May's deal will degrade to a "no-deal deal" – where the UK just up's and leaves and becomes like any other non-European trading nation. This is likely the "worst" outcome, and one that markets have not yet priced in. There could be a second vote in Parliament, if and only May survives a no-confidence motion likely to be raised by Labour leader Jeremy Corbyn.
Or a new government led by Corbyn that will seek to re-negotiate the deal with Brussels before the March 29 deadline. Or a delay. Or a second referendum.
Check out the moves in Pound Sterling that presaged this deal: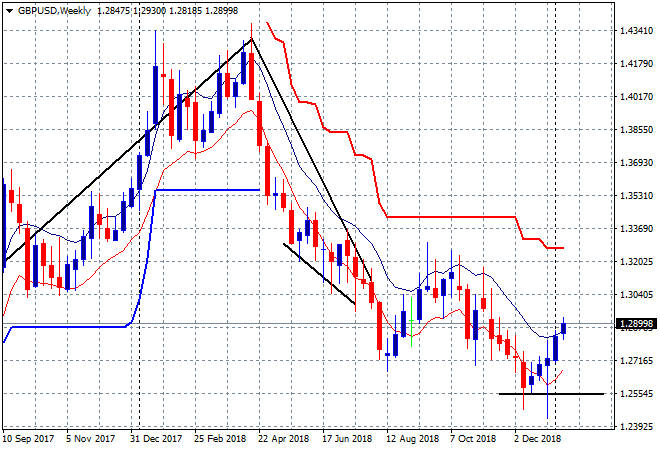 Volatility is the certain outcome.
Latest posts by Chris Becker
(see all)