by Chris Becker
Some strikingly weird moves in the Australian dollar late in the overnight session with a big spike through the 72 handle vs USD  – over 50 pips or half a cent – before a pullback in the early hours this morning before the Sydney open.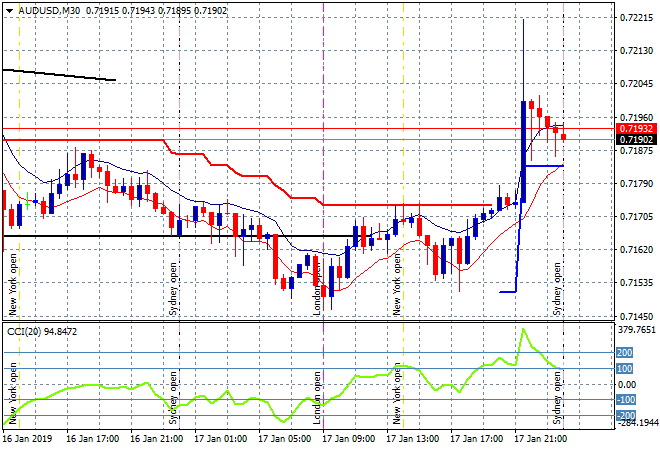 What's that all about? One can usually write off such moves on lower volume end of session trading, but this one was an algo-derived response to a series of news articles speculating that the US is considering a reduction in US tariffs on Chinese imports.
First from the WSJ:
U.S. officials are debating ratcheting back tariffs on Chinese imports as a way to calm markets and give Beijing an incentive to make deeper concessions in a trade battle that has rattled global economies.

The idea of lifting all or some tariffs was proposed by Treasury Secretary Steven Mnuchin in a series of strategy meetings, according to people close to internal deliberations.
Wrong. US Treasury clarified it minutes later on CNBC:
Neither Secretary Mnuchin nor Ambassador Lighthizer have made any recommendations to anyone with respect to tariffs or other parts of the negotiation with China
The real move in currency markets overnight was Pound Sterling: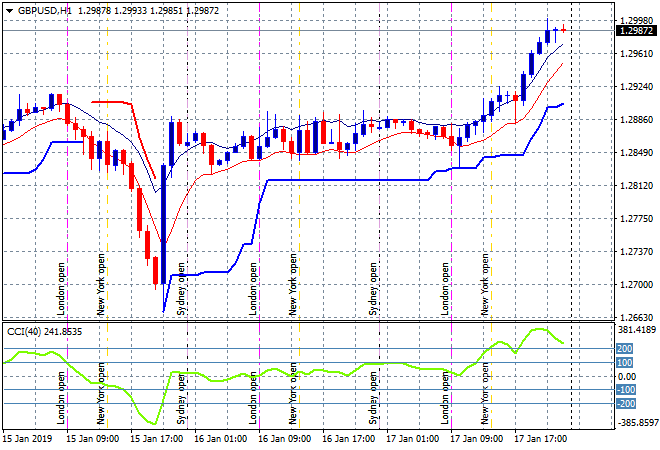 Pound has soared in recent weeks despite the volatility around Brexit as the prospect of a no-deal Deal is getting stronger by the day. A much higher Pound against Euro will make the Brexit nightmare a double whammy for UK exporters.