by Chris Becker
More doom and gloom from the currency forecast brigade this morning, with HSBC and Rabobank both pipping sub-70c levels for the Australian dollar before the end of the year as the RBA is poised to cut rates after failing to dampen down the bubble it created.
From Bloomberg:
"The RBA just sat there watching the housing bubble grow for the past couple of years," said Michael Every, head of Asia financial markets research at Rabobank in Hong Kong.

"You're in a doom loop. Now that the Federal Reserve is finally on hold, the RBA can finally talk about cutting again — and they will."

Australia's household debt-to-income ratio has skyrocketed to 189 per cent from 67 per cent in the 1990s, according to data compiled by the RBA. The increase has gathered pace in recent years as a decline in interest rates encouraged households to take on more borrowing, while an easing of constraints on bank lending increased the funds available, RBA Assistant Governor Michele Bullock said in a speech in September.
Evidence A and B of RBA's mismanagement: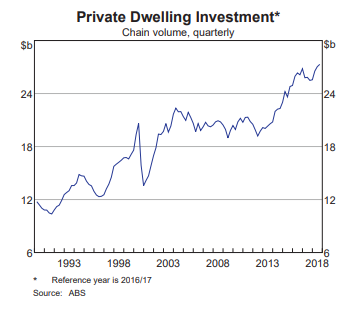 It's not just a lower dollar, but Australian bonds face repricing, with the yield differential extending its negative form going into 2018.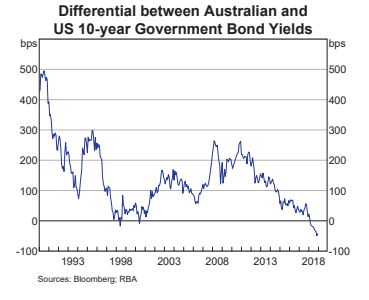 This has HSBC "concerned" particularly given the widening amount of sovereign debt, not just the Titanic household debt levels:
"What does concern us about Australia is that their interest rates structure is below that of the US, and we would argue that the US is a lower risk profile," David Bloom of HSBC said, referring to the nation's debt levels. "You're getting paid less for the Antipodeans, and you get more risk."
Relax guys. We've had 23 plus years of uninterrupted growth. Risk? What could go wrong?