Adam Creighton penned an article in The Australian over the weekend attacking Labor's plan to lower the high income 15% superannuation concession surcharge to $200,000 from $250,000 currently:
Reducing even further the Division 293 threshold from $250,000 to $200,000 would mean a worker on a salary excluding super of, say, $210,000, would pay $3300 extra superannuation tax…

Since 1988 concessional contributions have been taxed at 15 per cent, a huge discount on the regular tax rates for higher earners…

The bottom line is the top marginal tax rate is becoming harder to avoid, meaning it poses a threat to economic growth, effort and aspiration. Given the number of people in the top tax bracket is growing faster than any other, the damage to the economy will be real.
Under current arrangements, superannuation concessions are taxed at a flat rate of 15%. Accordingly, those on lower incomes receive minimal concessions (or are penalised), whereas those on higher incomes receive the biggest tax concessions on contributions: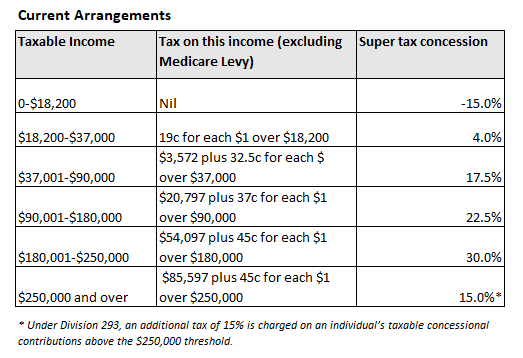 Division 293 remedies the situation for those very high income earners above $250,000. But even then, the lion's share of superannuation concessions still flow to the highest income earners, whereas the lower income earners continue to be disadvantaged by the system: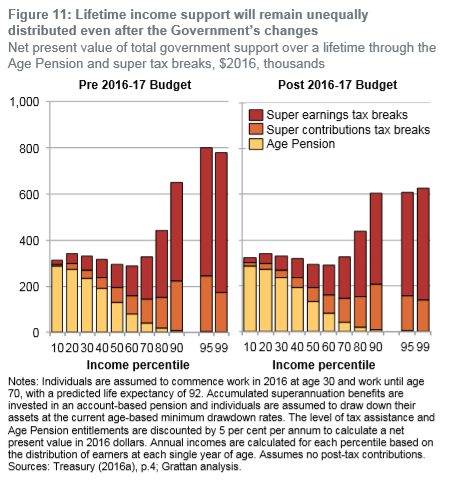 Lowering the Division 293 threshold to $200,000 would improve equity somewhat by reducing concessions for higher income earners: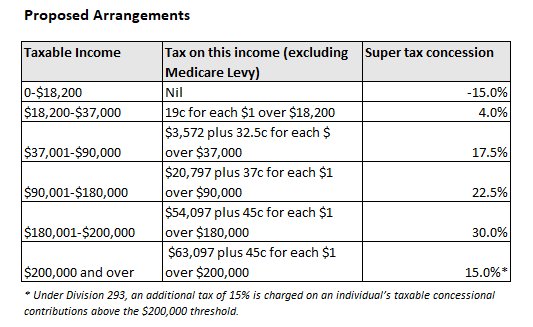 However, the concession system would still remain unbalanced and inequitable.
An obvious solution that would improve both equity and Budget sustainability would be to replace the 15% flat tax on contributions/earnings with a flat-rate refundable tax offset (e.g. 15%). This way, everyone that contributes to superannuation would receive the same tax concession, the system would be made progressive, and lower income earners would get a better deal.
It's a no-brainer.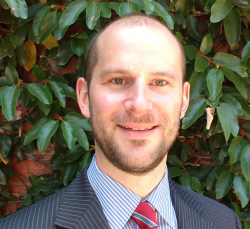 Latest posts by Leith van Onselen
(see all)