Where do these dills come from? Domain:
The reality is that the conservative base has not come back to the Liberal Party since Tunrbull was removed from office, but certainly more moderates and swing voters have deserted us.
…Where four months ago it seemed as if Turnbull could have defeated Shorten with grit and a little elbow grease, now we are left with a skeleton crew – steering the tour bus, I mean ship, into the electoral abyss.

…Despite the constant denial from the Liberal Party's delusional right-wingers, it's time they admitted they were wrong. They did not return "the base" to the party.

Hugo Robinson is president of the Ryde branch of the Young Liberals.
Nor did they swing the party from Turnbull's policies, Hugo. The reason it was a pointless assassination is that the conservative's own candidate was headed off at the pass by Turnbull's favoured replacement in Scummo.
Turnbull was not going to win the election. He was structurally unable to do so because he had fragmented his conservative base by embedding One Nation support in QLD.
The putsch was supposed to replace Turnbull with Queenslander Peter Dutton who would have cut immigration and destroyed ON support.
Sure, this would have cost the Coalition some it support in the cities. But it would also have won it back the QLD base. And set it up to take on Labor from opposition with a platform that was in-step with the times.
Instead it did the worst of both worlds, replacing its leader with someone less popular carrying the same unpopular policies.
That this is not obvious to Hugo is not a promising sign for the future of the Liberal Party.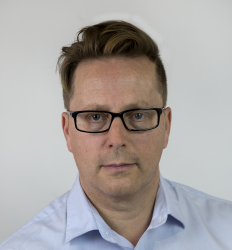 Latest posts by David Llewellyn-Smith
(see all)