So says Domain:
In the wake of Labor's landslide victory in the Victorian state election, which followed a string of polls showing federal Coalition trailing Labor, Wakelin Property Advisory director Jarrod McCabe said he had been contacted by a number of prospective investors spurred into action by the increased likelihood negative gearing reforms will become a reality.

"As the proposal includes a grandfathering provision, investors are thinking it would be wise to invest in property soon, to ensure they will continue to benefit from the rules as they stand," Mr McCabe said.

A spike in investor buying could sharply increase in the period between a Labor win and the implementation date of their proposed changes, he said. "This extra demand from investors could dampen or even negate the current downward trend in prices for investor-focused property," he noted.
Hmmm, well, one can never be too sure about these things but one person I would never ask is any that works at Wakelin Property Advisory which is yet to ever declare that property will go down.
Are specufestors this dumb? Well…yes. So it is possible.
Indeed, our own Damian Klassen thinks this surge is a decent odds outcome. We all know that Australians love a loss-making asset as long as it comes with a tax-payer giveaway. That's a profit, mate. I remain skeptical for a number of reasons:
the credit crunch is a cap on everything but especially specufestors;
you would have to be REALLY stupid to think that buying property as its number one tax subsidy is ripped away permanently would deliver you a capital gain, and
wider conditions will be deteriorating next year as well dragging down sentiment.
That said, the last point could be taken another way. I expect a stalling economy to force the RBA to cut interest rates by mid-2019 so if Labor were to put the NG reform date at July 2020, and put an FHB grant in as well, then we could see one final suicidal charge of the specufestor brigade.
We did see such things during the US housing crash.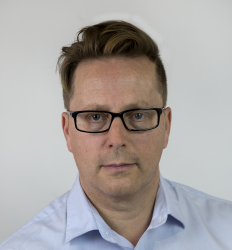 Latest posts by David Llewellyn-Smith
(see all)