The Morrison Government failed to pass its bill that would have seen fees for low-balance superannuation accounts capped at 3% and exempt funds members under the age of 25 from compulsory life insurance after it failed to convince enough cross-benchers to vote for the bill. Consequently, younger workers and those with low super balances are tipped to pay $6 billion worth of needless fees over the next two years. From The Australian:
Assistant Treasurer Stuart Robert's bill to impose a 3 per cent fee limit on small-balance ­accounts and end the automatic charging of life insurance fees to savers under 25 failed to be listed for debate in the last parliamentary sitting weeks of the year, after the minister failed to convince enough crossbenchers to vote for the legislation.

Labor and the Greens also ­refused to vote for the "Protecting Your Super" bill, first announced by former financial services minister Kelly O'Dwyer, unless the government agreed to amendments that would have carved out entire funds from the measures amid concerns it would leave workers in high-risk industries uninsured…

If Labor wins government next year, it is unlikely to end the life ­insurance rort suffered by young savers…
The Productivity Commission's (PC) landmark 500-plus page draft report on Australia's $2.6 trillion superannuation industry explicitly recommended abolishing compulsory life insurance for people aged under-25:
Current settings are more a function of history than considered policy design.

…many entrenched problems remain (and insurance accounts for over a third of member complaints against their fund)… Particularly for young workers — either with no dependents (in the case of life insurance) or low incomes (in the case of income protection) — insurance is poor value and does not meet their needs…

Additional actions are required to weed out poor value policies — insurance should only be provided on an opt-in basis to members under 25, and cover should cease for all members on inactive accounts after 13 months, unless the member explicitly chooses otherwise.
Given Labor is also looking increasingly likely to raise the compulsory superannuation rate to 12%, despite overwhelming evidence opposing such a move, Labor is the superannuation industry's best friend, placing rent-seekers ahead of ordinary workers.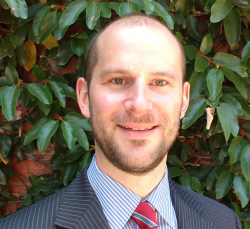 Latest posts by Leith van Onselen
(see all)