2018/19 MYEFO is out and remains deluded. Budget commodity revenues have been so strong that they more than offset poor local forecasting to lift the surplus outlook: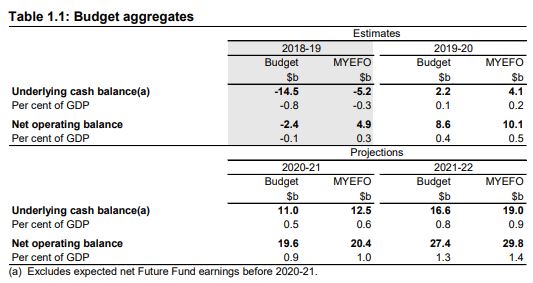 But upgraded surpluses rely entirely on the continuation of the same: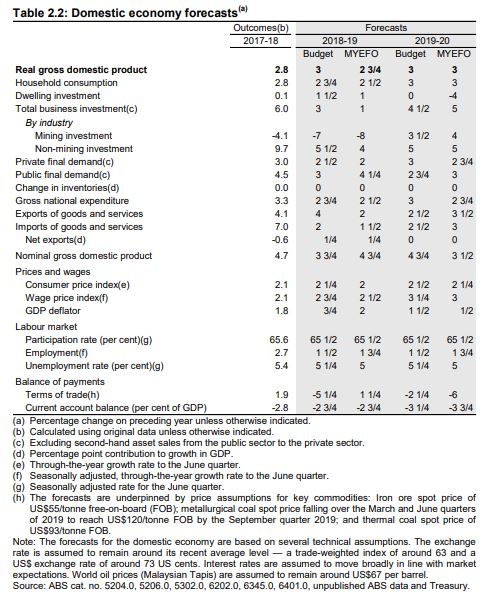 China and commodity prices are going to boom forever, apparently. Thermal coal and iron ore and both likely to miss the outlook materially in 2019 (remembering that the real iron ore Budget price is more like $67). The big offset is coking coal which is still above $200.  I expect it to fall to $150 next year.
The net result is that the Budget will roughly hit the commodity price targets but that will leave it exposed to missed local forecasts, the key being weaker wages than forecast: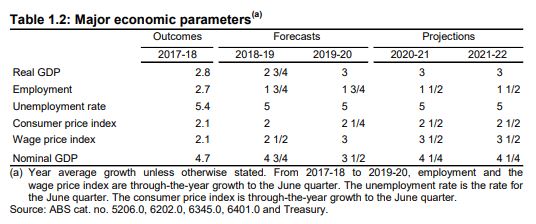 Which have already missed horribly with worse ahead: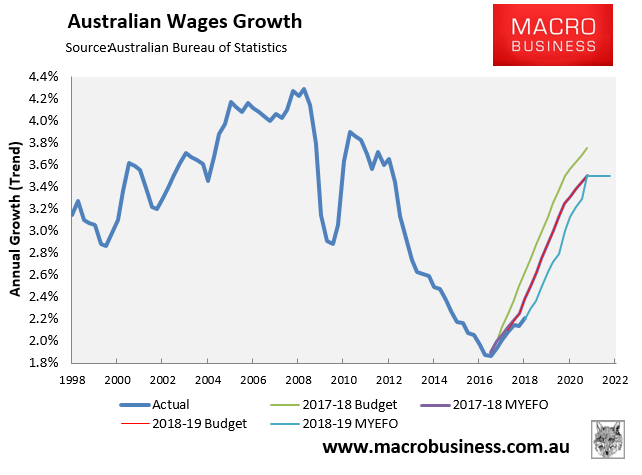 In short, China has bailed out a bad Budget this year. It won't bail it out next year, especially after the windfall is spent in the election.