Via The Australian:
Scott Morrison will unveil $10.6 billion in tax cuts and targeted spending before next year's election in a last-ditch effort to recast his government's fortunes.

With Newspoll showing the Coalition facing a crushing defeat, the Prime Minister will rely on the best budget numbers in a decade, revealed in yesterday's mid-year economic and fiscal outlook, to burnish his government's economic credentials and launch a pre-election spending spree.

The election spending, buried in line items for "decisions taken but not yet announced", includes what is believed to be $9.2bn in tax cuts over the forward estimates, and a further $1.4bn in spending that could be used to shore up support in dozens of Coalition-held marginal seats — none of which the minority Morrison government can afford to lose.
$9bn isn't going to move the needle either economically or politically. Labor will be able to outdo that on tax reform agenda alone.
What the Coalition has failed to appreciate is that there is now no gap between income and politics, whereas Labor has pounced upon it.
As households trudge through the endless income recession: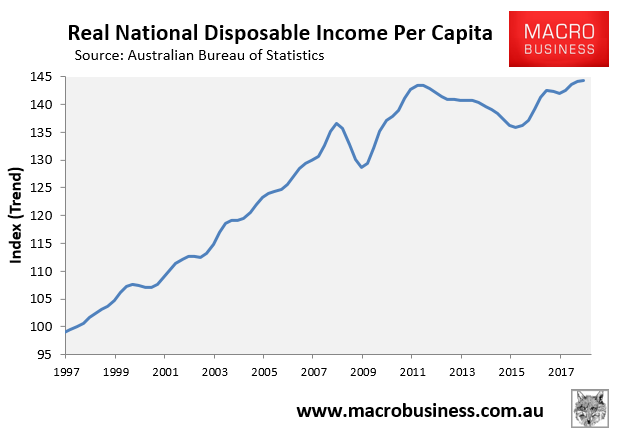 Despite soaring profits: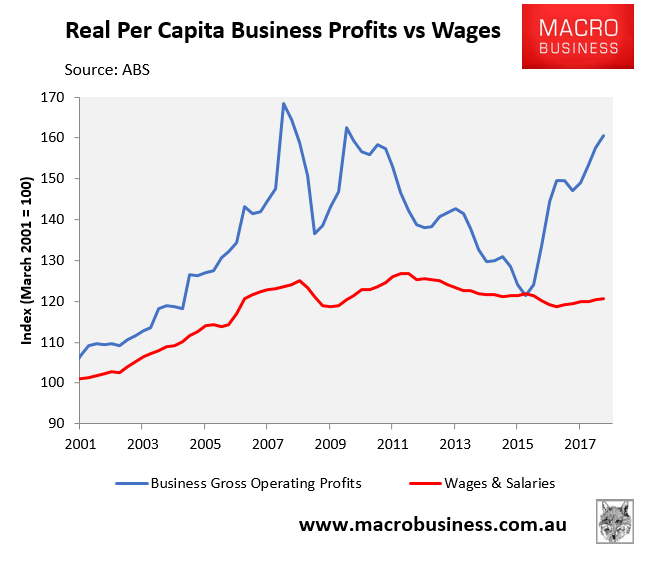 And big labour productivity gains: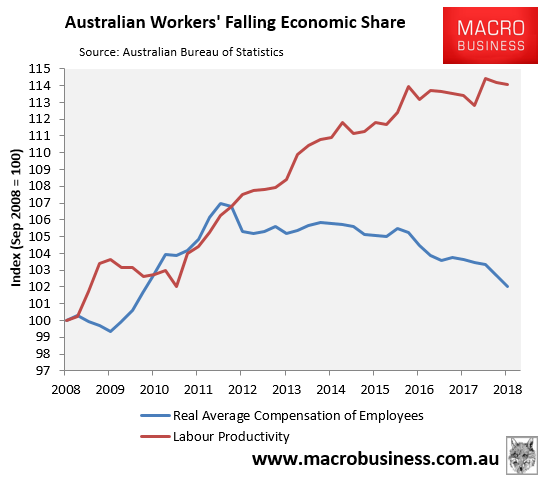 Households today look at Budget surpluses and despair. After all, they are paying for them despite sinking. Via Gerard Minack: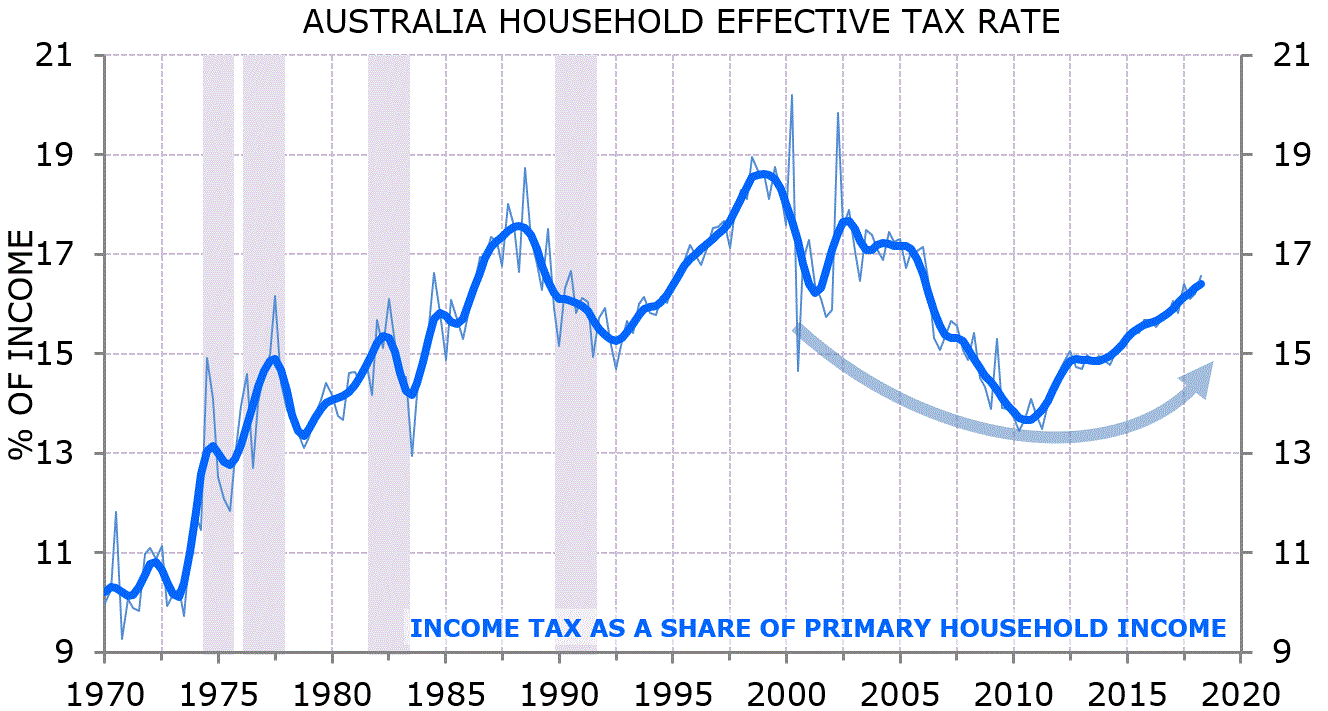 The Coalition is in deep and structural trouble. How is it going to rescue itself in opposition when its entire ideological base, captured through the IPA, is now in favour of rent-seeking corporations while the community is swinging completely the opposite way?
It has failed to grasp the immigration nettle for this reason. It has failed on housing affordability for this reason. It failed to manage the Hayne RC for this reason. It failed on climate change and energy for this reason.
A very long time in opposition beckons. Possible doom.