For five years, the NSW Budget reaped the windfall of an epic stamp duty boom, which saw receipts more than double from around $3.8 billion in 2011-12 to a peak of $9.0 billion in 2016-17. In 2017-18, stamp duty receipts retraced marginally, but was projected in the State Budget to remains at similar elevated levels all the way to 2021-22: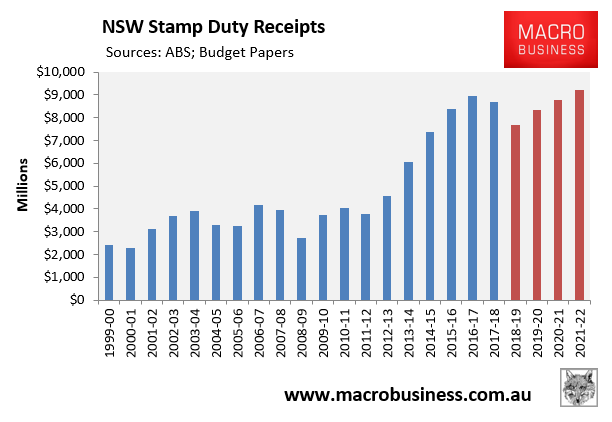 This surge in stamp duty also drove the share of New South Wales tax revenue from property up from around a third to nearly 45% between 2011-12 and 2016-17: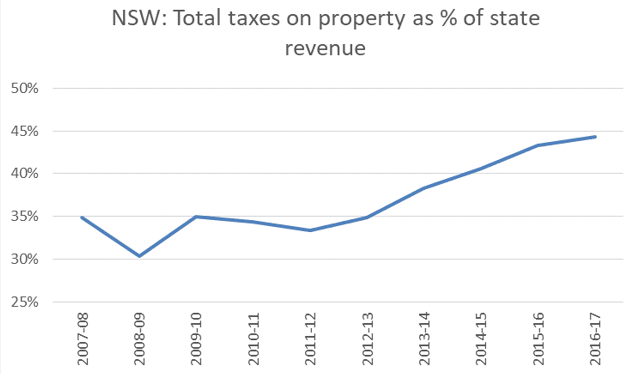 However, the epic property bust rolling-out across Sydney, which has seen property prices and transactions dive 10.3% and 31% respectively from peak (see below chart), has driven an $8 billion hole in the NSW State Budget. From The SMH:
The state's half yearly budget review on Tuesday will… show the government has written down expected stamp duty revenue by $2.5 billion over the four years to 2021-22 due to the softening housing market and tightening lending conditions. That follows a $5.5 billion reduction over four years announced in the state budget, bringing the total write down since June to around $8 billion.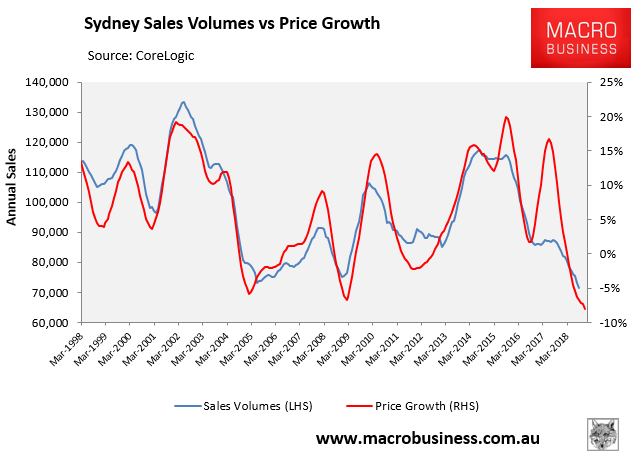 Bye bye big infrastructure spending and public spending. Hello austerity.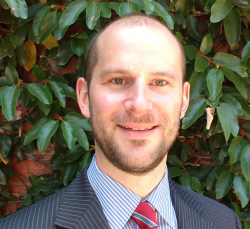 Latest posts by Leith van Onselen
(see all)