The Property Council has commissioned modelling which shows that lowering immigration into NSW would boost real wages. From The SMH:
The NSW economy could grow by $130 billion less over the coming decade if net migration to the state was halved, as has been called for by Premier Gladys Berejiklian…

It predicted that in each year there would be an increasing reduction in gross state product, starting with a decline of $2.4 billion in 2019-20 and reaching a reduction of $24.3 billion by 2028-29…

The change in migration would result in 200,000 fewer jobs and increase real wages in NSW by an average of 0.9 per cent over 10 years.
Fancy that: reducing the flow of foreign workers into NSW's labour market would lift wages. Exactly what MB has said from the outset and matches the various modelling from the Productivity Commission.
The other statements about lowering NSW's aggregate growth and job creation are hardly surprising. Obviously, if 50,000 less people arrive into the state each year, there will be less growth and fewer jobs created.
But who cares? It's the per capita impacts that matter, and on this front NSW residents will be unambiguously better-off.
Not only will per capita GDP and employment be largely unaffected, but infrastructure and housing pressures will be reduced, thereby raising overall living standards.
Remember, Infrastructure Australia's recent modelling showed that liveability in Sydney will be unambiguously crushed as the city's population balloons to a projected 7.4 million people by 2046, with worsening traffic congestion and reduced access to jobs, schools, hospitals, and green space: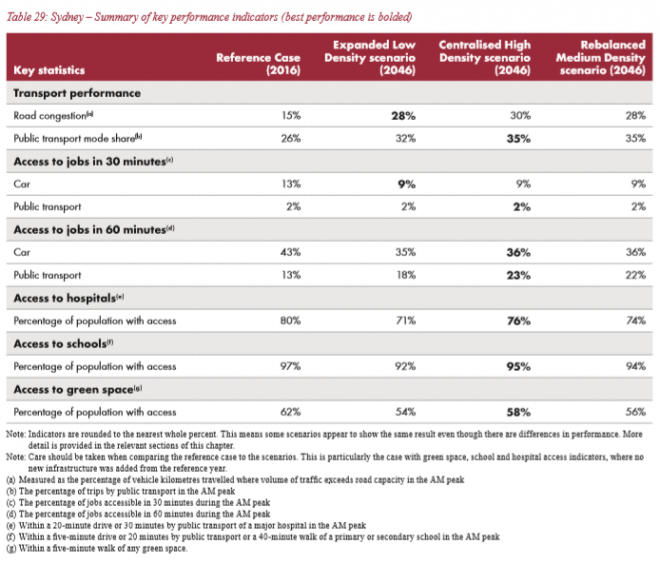 So obviously, reducing Sydney's population increase would relieve these pressures and improve living standards.
The reported $130 billion loss in economic activity over a decade, or $13 billion per year, is also chicken feed compared to the bills rolling in across Sydney for the infrastructure required to retro-fit Sydney to cope with the population growth.
Enough said.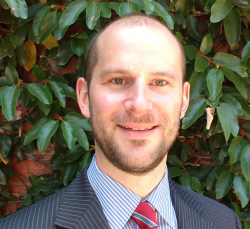 Latest posts by Unconventional Economist
(see all)