Just two months after the Grattan Institute released propaganda claiming "Australia's urban commuters have little to fear from population growth", that "migration has not brought cities to a standstill", and that the impact of population growth is "benign", the truth has been revealed yet again, with the Global Urban Mobility Index showing that Sydney and Melbourne have worse traffic congestion that New York:
Here's Sydney:

Here's Melbourne:

And Here's New York:

According to the research, excessive population growth is to blame:
The research finds that the city's soaring population growth is a major factor in the congestion. [Ross Caldow, Here Technologies' industry specialist for the public sector] said there is not a immediate blanket solution to the problem, but rather Melbourne's private and public forms of transport need to be more integrated.
This study on soaring congestion in Sydney and Melbourne follows a veritable conga-line of similar reports from a wide variety of sources.
In October, the Australian Automobile Association (AAA) released its Road Congestion in Australia report, which revealed that traffic congestion is unambiguously getting worse. AAA included five measures of congestion, namely:
Average speed across capital city arterial road networks
Percentage of Speed Limit (POSL) – average speeds as a percentage of the speed limit for the segment of road
Free flow speeds – average observed speeds over a number of hours in an overnight period (i.e. congestion-free speeds)
Percentage of Free Flow (POFF) – average speeds as a percentage of free flow speeds
Variability – the coefficient of variation of average speeds. Highly variable average speeds reduce the reliability and predictability of journey time.
Not surprisingly, Sydney and Melbourne ranked worst overall across the various measures: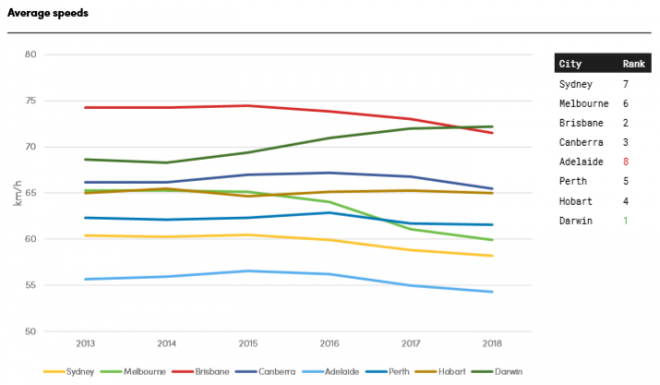 TomTom's latest Traffic index also showed Sydney's and Melbourne's traffic congestion getting unambiguously worse: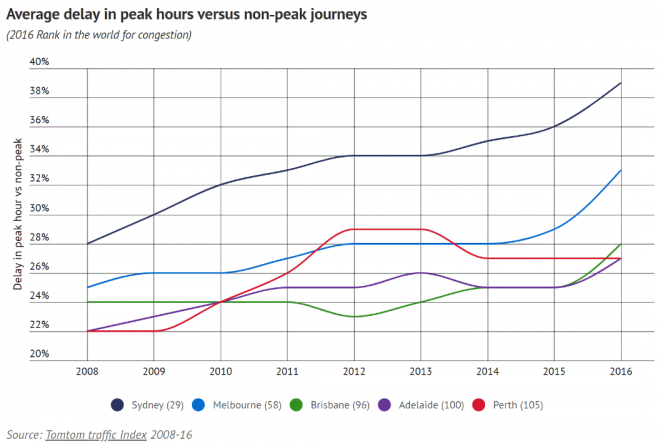 As did the Bureau of Transport and Regional Economics':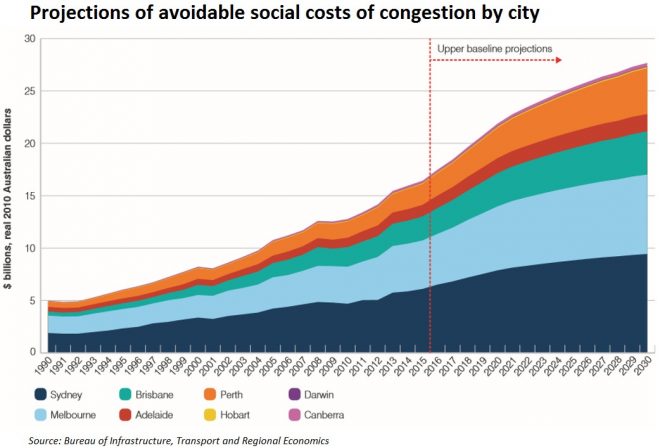 Moreover, the living situation in the major cities will only deteriorate as the 'Big Australia' mass immigration policy rolls on, with Infrastructure Australia projecting worsening traffic congestion and reduced access to jobs, schools, hospitals and open space as Sydney's and Melbourne's populations soar to 7.4 million and 7.3 million people respectively by 2046, irrespective of how these cities build-out: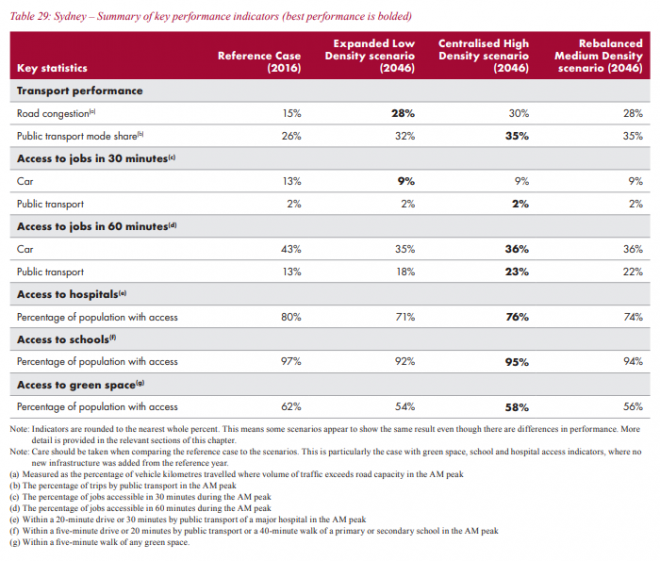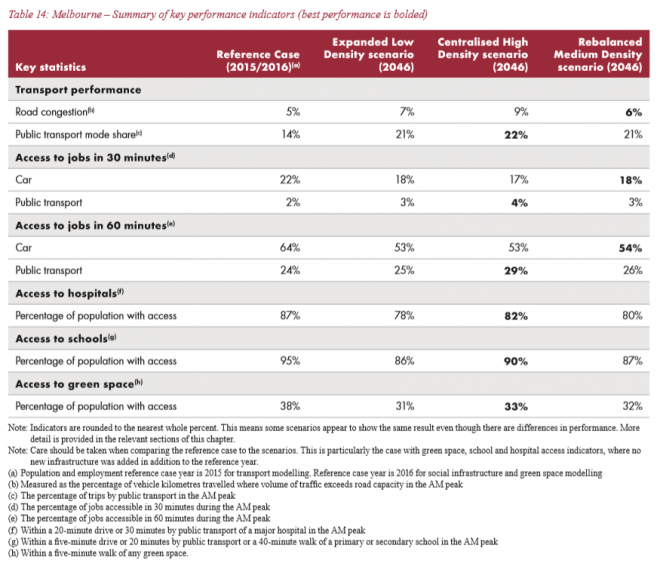 Given the ABS' latest population projections for Sydney and Melbourne have both cities' populations hitting around 10 million people by 2066, Infrastructure Australia's projections are merely the tip of the iceberg: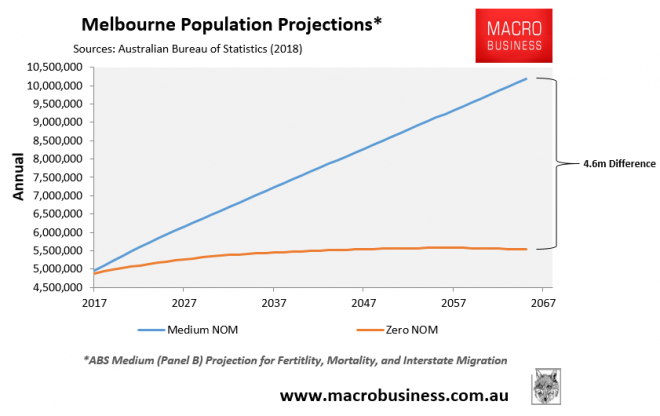 The Grattan Institute needs to display some honesty and stop gaslighting the community into believing that a 'Big Australia' is good for them and will lift their living standards, when the empirical evidence and the lived experience says otherwise.
Latest posts by Leith van Onselen (see all)