In the lead up to last year's September General Election, the NZ Labour Party pledged that it would end negative gearing if it is elected.
Now, the policy is nearing implementation, with The Treasury and Inland Revenue releasing a Regulatory Impact Statement (RIS) assessing the policy.
The aim of the proposed law change is to level the playing field between property speculators/investors and owner-occupiers and improve housing affordability. The policy is also estimated to raise some $190 million in revenue:
The Government's stated objective for ring-fencing rental losses is to reduce unfairness by levelling the playing field between property speculators/investors and owner-occupiers.  Currently, investors can have part of the cost of servicing their mortgages subsidised by the reduced tax on their other income sources, helping them to outbid owner-occupiers for properties…

Ring-fencing rental losses reduces the tax benefits enjoyed by property investors who buy property in anticipation of capital gain…

Key beneficiaries are expected to be:

First-home buyers.  Ring-fencing of rental losses could help improve first home buyers' ability to compete with investors, improving housing affordability for home buyers, and potentially increasing the share of New Zealanders who own their own homes; and
Government.  Ring-fencing of rental losses is expected to increase tax revenue by approximately $190 million per annum.

First home buyers account for 22% of home purchases in New Zealand, compared with 39% for multiple property owners.  This may suggest that first home buyers can struggle to compete against investors and existing owner-occupiers in the market.  Home ownership rates have now fallen to 63% – down from 74% in 1991.

Speculative capital gain is a likely driver for investor activity in the residential housing market.  The average return on rental property excluding capital gains is low – the average gross rental yield on a three-bedroom Auckland property is 3% per annum.2  This suggests investors are buying property in anticipation of capital gain…

Falling rates of home ownership, untaxed capital gains, and increasing house prices contribute to equity concerns around housing, and there is strong interest in measures to improve housing affordability, especially for first home buyers.

In this context, negative gearing has come under scrutiny.  Negative gearing involves investors reducing their taxable income with rental losses.  The practice is relatively widespread in the New Zealand rental market – 40% of taxpayers with residential investment property report rental losses, with an average tax benefit of $2,000 per annum…

Many overseas countries have some form of loss ring-fencing of residential property, including the United Kingdom and the United States.
The RIS also notes that the impact on the rental market are uncertain. Rents could rise because owner-occupied homes tend to have less people per dwelling than rental homes:
On average, owner-occupied housing tends to have fewer people per house.  This suggests that the transfer of housing stock from rental to owner-occupied may reduce the amount of housing available for each remaining renter unless there is an adequate flow of new housing onto the rental market.  This may lead to increased rents…
However, evidence from Australia when it ceased negative gearing between 1985 and 1987 showed no discernible impact:
…negative gearing was banned in Australia between 1985 and 1987, and while rents spiked in Sydney during this period, they were flat or falling across much of the rest of the country.  The exact relationship between the tax changes and observed changes in rent is unclear.
The RIS also notes that the lack of empirical data makes assessment of impacts difficult:
The analysis on the impact of this policy on the housing market is constrained by a lack of empirical data.  There are few recent examples of countries implementing loss ring-fencing rules.
Much like in Australia, the Property Institute has hit out at the policy, claiming that any changes to negative gearing will have a "disastrous impact":
"[The moves] will have a disastrous impact on the market and will significantly worsen the shortage of rental accommodation in our largest cities," chief executive Ashley church says…

Ring-fencing tax losses will be the 'final straw' for many investors and will largely have the effect of pushing them out of the market – further compounding an already serious rental crisis, he says…

Private Landlords provide the lions share of rental accommodation in New Zealand – and in doing so they have saved the State billions over the past few decades, he says.

"Scaring them out of the market is foolhardy, bloody minded, and will constitute a massive 'own-goal' for the Government.".
Same old garbage. Less landlords does not mean less houses. It means more owners and less renters.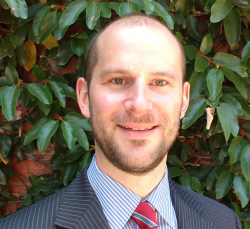 Latest posts by Leith van Onselen
(see all)