Following on from yesterday's post on the $8 billion downgrade to the NSW Government's stamp duty receipts, the NSW Office of State Revenue has released stamp duty data to October, which reveals a $1.2 billion (16%) decline over the past year:
As shown above, annual NSW residential stamp duty receipts ($6,231 billion) in October fell further from October 2017's all-time high of $7.496 billion.
The latest retracement in stamp duty receipts follows a sharp 14% decline in property transfers: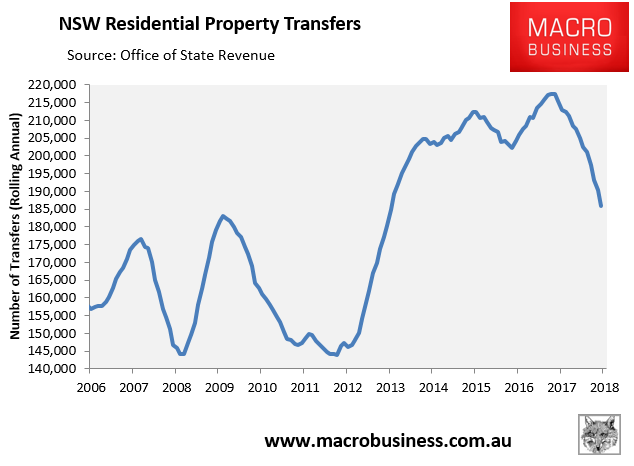 As well as Sydney property prices: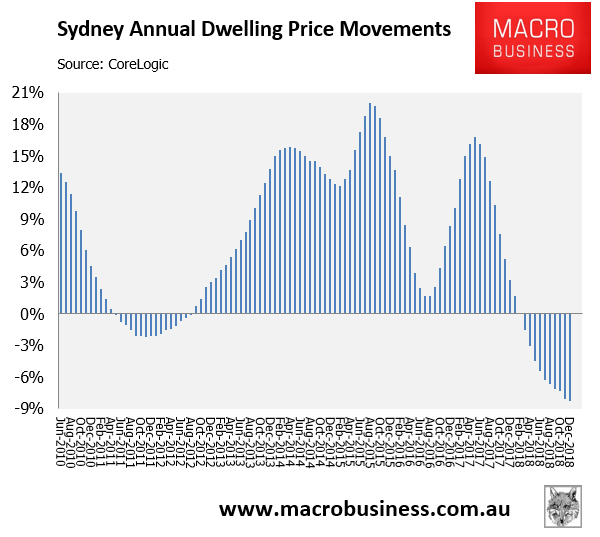 However, the average stamp duty paid has remained more stable. It was $33,500 as at October, down only marginally from December's all-time high $34,500: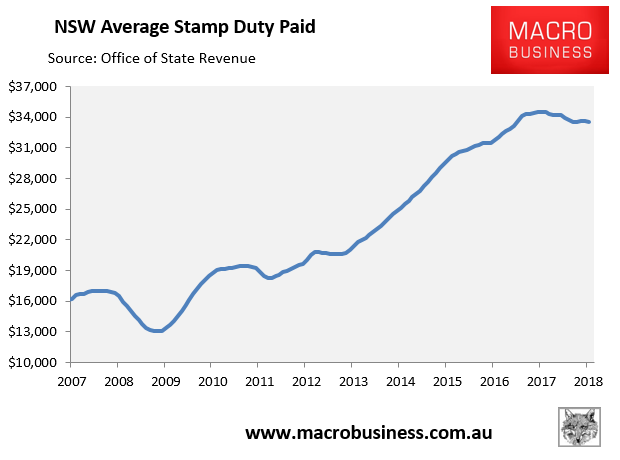 Regardless, the NSW stamp duty crash has well and truly begun, with the annual decline in revenue already surpassing the GFC experience: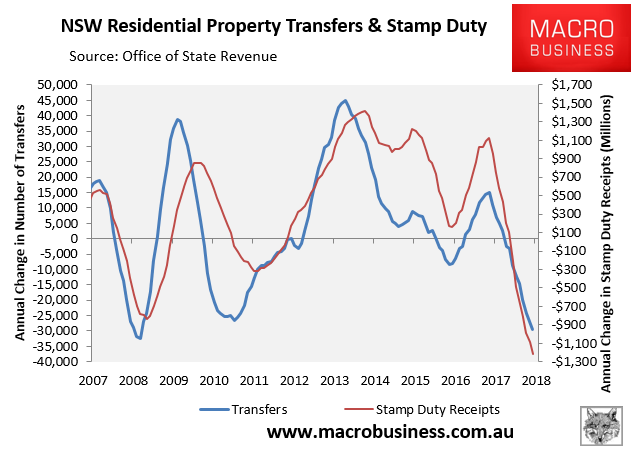 Accordingly, the NSW Budget's rosy projections have already been smashed: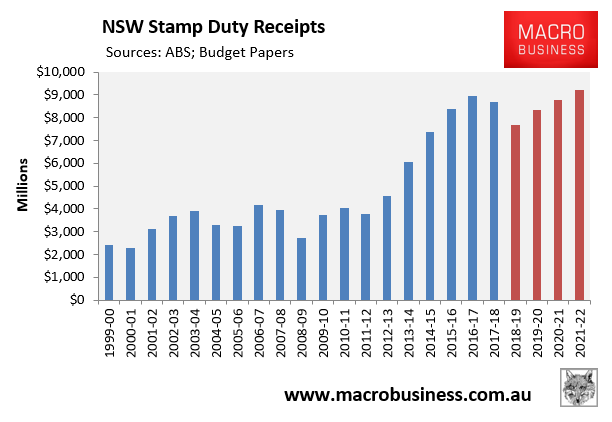 And this explains the $8 billion write-down over the forward estimates.