Via Nature:
Policymakers have less time to respond than they thought. Governments need to invest even more urgently in schemes that protect homes from floods and fires and help people to manage heat stress (especially older individuals and those living in poverty). Nations need to make their forests and farms more resilient to droughts, and prepare coasts for inundation. Rapid warming will create a greater need for emissions policies that yield the quickest changes in climate, such as controls on soot, methane and hydrofluorocarbon (HFC) gases. There might even be a case for solar geoengineering — cooling the planet by, for instance, seeding reflective particles in the stratosphere to act as a sunshade.

Climate scientists must supply the evidence policymakers will need and provide assessments for the next 25 years. They should advise policymakers on which climate-warming pollutants to limit first to gain the most climate benefit. They should assess which policies can be enacted most swiftly and successfully in the real world, where political, administrative and economic constraints often make abstract, 'ideal' policies impractical.

Three lines of evidence suggest that global warming will be faster than projected in the recent IPCC special report.

First, greenhouse-gas emissions are still rising. In 2017, industrial carbon dioxide emissions are estimated to have reached about 37 gigatonnes2. This puts them on track with the highest emissions trajectory the IPCC has modelled so far. This dark news means that the next 25 years are poised to warm at a rate of 0.25–0.32 °C per decade3. That is faster than the 0.2 °C per decade that we have experienced since the 2000s, and which the IPCC used in its special report.

Second, governments are cleaning up air pollution faster than the IPCC and most climate modellers have assumed. For example, China reduced sulfur dioxide emissions from its power plants by 7–14% between 2014 and 2016 (ref. 4). Mainstream climate models had expected them to rise. Lower pollution is better for crops and public health5. But aerosols, including sulfates, nitrates and organic compounds, reflect sunlight. This shield of aerosols has kept the planet cooler, possibly by as much as 0.7 °C globally6.

Third, there are signs that the planet might be entering a natural warm phase that could last for a couple of decades. The Pacific Ocean seems to be warming up, in accord with a slow climate cycle known as the Interdecadal Pacific Oscillation7. This cycle modulates temperatures over the equatorial Pacific and over North America. Similarly, the mixing of deep and surface waters in the Atlantic Ocean (the Atlantic meridional overturning circulation) looks to have weakened since 2004, on the basis of data from drifting floats that probe the deep ocean8. Without this mixing, more heat will stay in the atmosphere rather than going into the deep oceans, as it has in the past.

These three forces reinforce each other. We estimate that rising greenhouse-gas emissions, along with declines in air pollution, bring forward the estimated date of 1.5 °C of warming to around 2030, with the 2 °C boundary reached by 2045. These could happen sooner with quicker shedding of air pollutants. Adding in natural decadal fluctuations raises the odds of blasting through 1.5 °C by 2025 to at least 10% (ref. 9). By comparison, the IPCC assigned probabilities of 17% and 83% for crossing the 1.5 °C mark by 2030 and 2052, respectively.
And the answer? Also from Nature:
Zhen Dai holds up a small glass tube coated with a white powder: calcium carbonate, a ubiquitous compound used in everything from paper and cement to toothpaste and cake mixes. Plop a tablet of it into water, and the result is a fizzy antacid that calms the stomach. The question for Dai, a doctoral candidate at Harvard University in Cambridge, Massachusetts, and her colleagues is whether this innocuous substance could also help humanity to relieve the ultimate case of indigestion: global warming caused by greenhouse-gas pollution.

The idea is simple: spray a bunch of particles into the stratosphere, and they will cool the planet by reflecting some of the Sun's rays back into space. Scientists have already witnessed the principle in action. When Mount Pinatubo erupted in the Philippines in 1991, it injected an estimated 20 million tonnes of sulfur dioxide into the stratosphere — the atmospheric layer that stretches from about 10 to 50 kilometres above Earth's surface. The eruption created a haze of sulfate particles that cooled the planet by around 0.5 °C. For about 18 months, Earth's average temperature returned to what it was before the arrival of the steam engine.

The idea that humans might turn down Earth's thermostat by similar, artificial means is several decades old. It fits into a broader class of planet-cooling schemes known as geoengineering that have long generated intense debate and, in some cases, fear.

Researchers have largely restricted their work on such tactics to computer models. Among the concerns is that dimming the Sun could backfire, or at least strongly disadvantage some areas of the world by, for example, robbing crops of sunlight and shifting rain patterns.

But as emissions continue to rise and climate projections remain dire, conversations about geoengineering research are starting to gain more traction among scientists, policymakers and some environmentalists. That's because many researchers have come to the alarming conclusion that the only way to prevent the severe impacts of global warming will be either to suck massive amounts of carbon dioxide out of the atmosphere or to cool the planet artificially. Or, perhaps more likely, both.

If all goes as planned, the Harvard team will be the first in the world to move solar geoengineering out of the lab and into the stratosphere, with a project called the Stratospheric Controlled Perturbation Experiment (SCoPEx). The first phase — a US$3-million test involving two flights of a steerable balloon 20 kilometres above the southwest United States — could launch as early as the first half of 2019. Once in place, the experiment would release small plumes of calcium carbonate, each of around 100 grams, roughly equivalent to the amount found in an average bottle of off-the-shelf antacid. The balloon would then turn around to observe how the particles disperse.

The test itself is extremely modest. Dai, whose doctoral work over the past four years has involved building a tabletop device to simulate and measure chemical reactions in the stratosphere in advance of the experiment, does not stress about concerns over such research. "I'm studying a chemical substance," she says. "It's not like it's a nuclear bomb."

Nevertheless, the experiment will be the first to fly under the banner of solar geoengineering. And so it is under intense scrutiny, including from some environmental groups, who say such efforts are a dangerous distraction from addressing the only permanent solution to climate change: reducing greenhouse-gas emissions. The scientific outcome of SCoPEx doesn't really matter, says Jim Thomas, co-executive director of the ETC Group, an environmental advocacy organization in Val-David, near Montreal, Canada, that opposes geoengineering: "This is as much an experiment in changing social norms and crossing a line as it is a science experiment."

Aware of this attention, the team is moving slowly and is working to set up clear oversight for the experiment, in the form of an external advisory committee to review the project. Some say that such a framework, which could pave the way for future experiments, is even more important than the results of this one test. "SCoPEx is the first out of the gate, and it is triggering an important conversation about what independent guidance, advice and oversight should look like," says Peter Frumhoff, chief climate scientist at the Union of Concerned Scientists in Cambridge, Massachusetts, and a member of an independent panel that has been charged with selecting the head of the advisory committee. "Getting it done right is far more important than getting it done quickly."
What a relief it is to know that Nature is the least credible publication on the planet.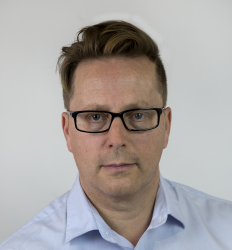 Latest posts by David Llewellyn-Smith
(see all)