And it is not seasonal, on the contrary, from S&P:
Australian prime home loan arrears rose in October, according to a recently published report by S&P Global Ratings. The Standard & Poor's Performance Index (SPIN) for Australian prime mortgages, increased to 1.35% in October from 1.33% in September.

The trend was consistent in all states and territories except Tasmania, where arrears fell to 1.14% in October from 1.26% the previous month, according to the report, titled "RMBS Arrears Statistics: Australia." New South Wales recorded the largest increase in arrears in October, rising to 1.12% from 1.04% a month earlier. Arrears in New South Wales have been gradually rising throughout 2018, but remain the second lowest in the country, behind Australian Capital Territory.

Regional banks, followed by nonbanks, then major banks recorded the largest increases in arrears during October. Movements in percentage terms can mask or inflate underlying trends when looked at in isolation. For example, regional RMBS loan portfolios have consistently recorded higher arrears since the financial crisis, given their higher exposure to regional areas, which continue to be affected by drought and the aftermath of the downturn in mining investment. Loans in the more advanced stages of arrears in regional RMBS portfolios could take longer to cure and will continue to form a higher proportion of total arrears in percentage terms.

Nonbank mortgage arrears in the prime sector meanwhile have continued to trend downward, though they did rise in October, against a backdrop of strong new issuance. This will partly dilute arrears in percentage terms because less-seasoned loans are less likely to be in arrears. While arrears on less-seasoned loans will increase over time, the sensitivity of these borrowers to future interest-rate rises depends on the collateral quality of newly originated loan portfolios. Key credit characteristics such as LTV ratios will influence how these loans fare when interest rates rise or economic conditions change.

Investor and owner-occupier arrears increased in October. Investor arrears increased to 1.25% in October from 1.19% in September and owner-occupier arrears rose to 1.54% from 1.52% a month earlier. In our opinion, the larger increase in investor arrears during the month partly reflects the repricing of investor loans and interest-only loans, which are more common among investors. This is also reflected in the narrowing of the differential between investor and owner-occupier arrears, which peaked at 0.61% in January 2017. The differential had decreased to around 0.30% by October 2018, thanks to the ongoing repricing of investor loans.

While arrears are elevated, they remain low overall. We believe arrears are unlikely to rise much further above current levels while employment conditions are stable and the collateral quality of most portfolios is strong.
Neither employment conditions nor collateral quality will be strong next year.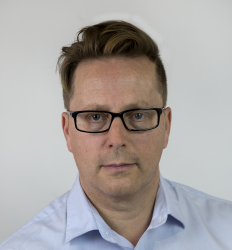 Latest posts by David Llewellyn-Smith
(see all)