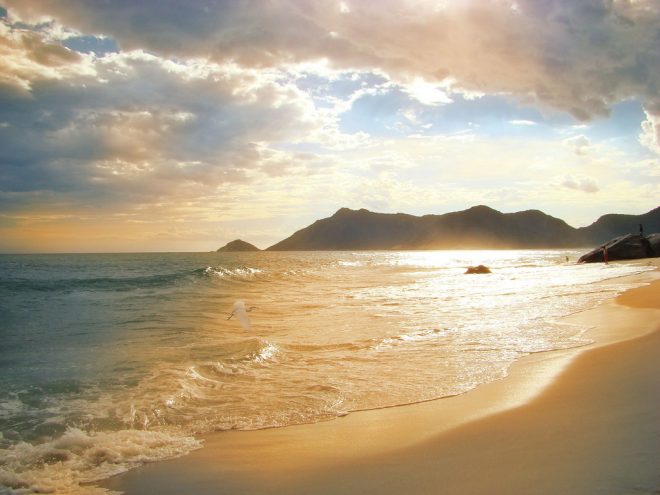 A very dour mood across in Asia in response to the overnight slump on Wall Street, although the mangnitude wasn't the same, the intent of taking risk off the table before the FOMC meeting is paralleled here. The Aussie dollar finally found some life but it's playing catchup as USD is sold off across the board.
The Shanghai Composite is down over 1% going into the close, currently at 2570 points as previous support level at 2600 points becomes a distant memory.  The Hang Seng Index is down about the same to 25806 points with a very bearish candle here on the daily chart, with the moving average band taking a dive as support at 25600 comes into play very soon: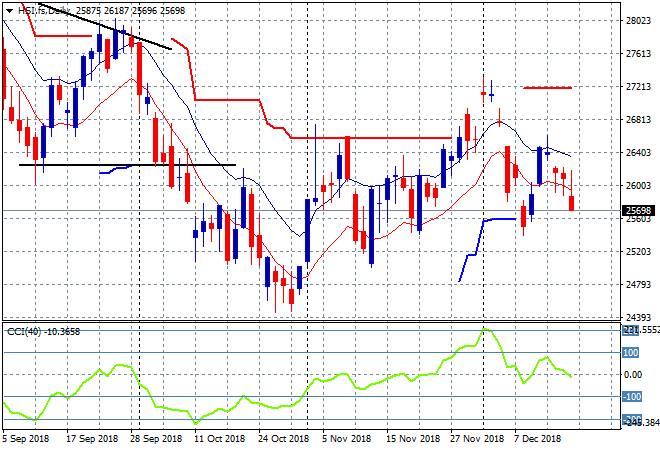 US and Eurostoxx futures are off about 0.3% going into the London open, with the four hourly S&P 500 futures chart showing how dire the situation is on Wall Street as it makes its worst December in a very long time as a shutdown looms: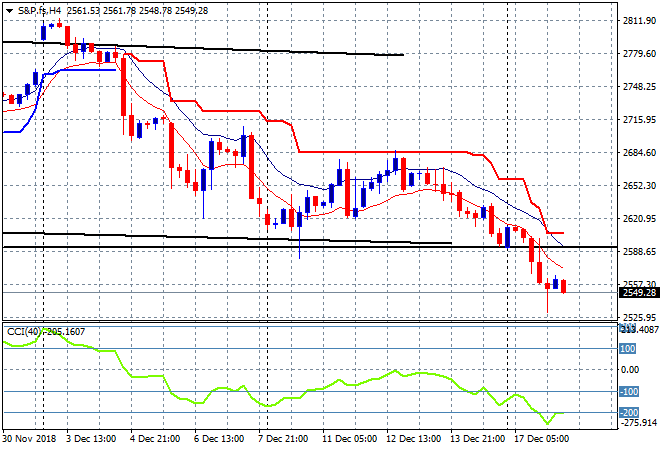 Japanese stocks were the worst off due to a much stronger Yen with the Nikkei 225 falling over 1.6% to 21145 points now dicing with terminal support at 21000 proper. The USDJPY pair gapped continued its falls despite being so oversold overnight, now at the mid 112s and about to reach into the previous weekly lows at just above the 112 handle: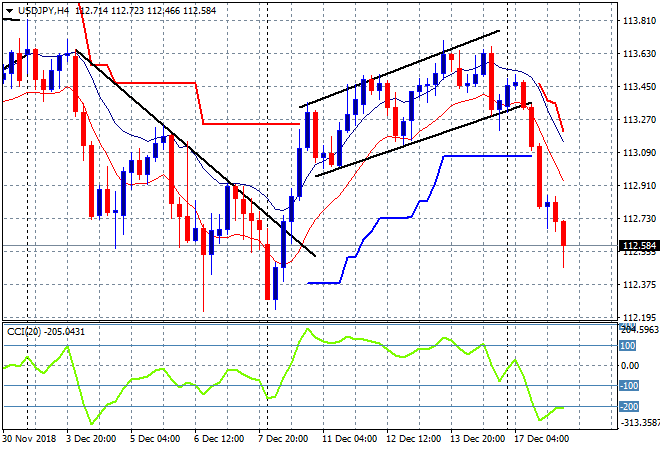 The ASX200 fell into line, taking back all of the previous gains by falling over 1.2% to 5589 points, continuing to dice with terminal support at 5600 points, as traders get very nervous going into the FOMC meeting and the long Christmas break. The Aussie dollar has finally woken up, almost breaching the 72 handle so watch out above when the London session opens soon: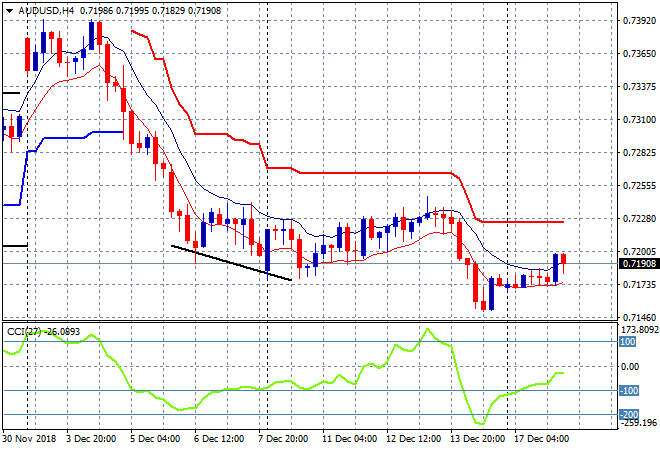 The economic calendar has a couple of mid level releases to watch out for, namely the German IFO business survey and then US housing starts and building permits for November.