The conservative side of politics has two problems right now. First, it has too many ex-leaders. Second, it also has a "master and apprentice" culture of respecting them. As a result it now has four PMs all going at it once!
Malcolm Turnbull won't shut up:
Malcolm Turnbull has urged Scott Morrison to revive the "dead" national energy guarantee, warning that dropping the policy would lead to higher electricity prices and higher emissions.

The former prime minister has made another intervention in the federal political agenda, accusing the Prime Minister of "abandoning" a policy that had the "overwhelming" support of Coalition MPs.

He said there was no stronger supporter of the policy within his government than Mr Morrison and Deputy Liberal Leader Josh Frydenberg.
John Howard won't shut up:
John Howard has publicly backed both Scott Morrison's changes to Liberal Party leadership rules and his decision to save backbench MP Craig Kelly's preselection.

Mr Howard, along with former prime minister Tony Abbott and former deputy Liberal leader Julie Bishop, were consulted by the Prime Minister about the changes.
Tony Abbott won't shut up:
Tony Abbott has backed in Scott Morrison's new Liberal Party leadership rules this morning.

"It's a very sensible move by the Prime Minister and he's got my full support," he told reporters in Canberra.
Scummo won't shut up. Oh, that's right, he's PM.
What a shame Malcolm Fraser is dead. He could lead too.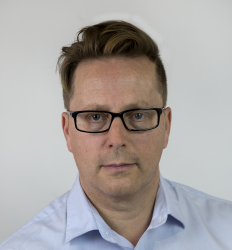 Latest posts by David Llewellyn-Smith
(see all)