Labor may not have sufficient support in the Senate for its proposal to abolish cash refunds for excess dividend imputation credits if it wins the 2019 federal election. Labor would require the support of the Greens and four crossbenchers to pass the reforms before the current Senate is dissolved on 30 June. However, nine of the 10 crossbenchers oppose the policy, with Fraser Anning describing it as a "socialist retiree tax". In addition, none of the current senators support Labor's proposal to restrict negative gearing to new homes, although some favour capping the number of properties that can be negatively geared. The AFR:
A survey of the entire Senate crossbench shows that Labor, if it wins the election, has next to no hope of passing either the negative gearing or franking credit changes before June 30, 2019, the date the term of the existing Senate expires.

If Labor wants to pass the measures after July 1, it and the Greens will most likely need to win joint control of the Senate at the election because the handful of crossbenchers who are serving six-year terms and who will still be there after July 1, are opposed to both tax measures…

If it wins the election, Labor would need the support of the Greens and four crossbenchers to legislate to implement these changes before July 1, 2019.
I believe Labor will have a far easier time passing its negative gearing policy given several senators support reform of some kind. However, it might require negotiation and possibly some compromise, which isn't necessarily a bad thing and could potentially improve the policy's design.
It's also important to note that negative gearing reform is one of Labor's signature policies. So if it comprehensively wins the upcoming election, then it has effectively won the popular vote on the issue. The Senate should take this into consideration when deliberating on the policy.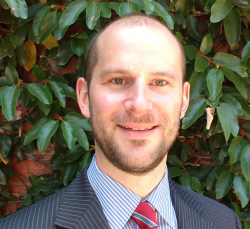 Latest posts by Leith van Onselen
(see all)