It looks like Labor will persist with raising Australia's compulsory super rate to 12%, if former energy and climate change minister in the Rudd and Gillard governments, Greg Combet, is any guide. From The Australian:
Greg Combet, now one of the most powerful figures in the $2.7 trillion superannuation system, says.. the government needed to bring forward moves to lift compulsory employer contributions from 9.5 per cent to 12 per cent…

Mr Combet yesterday assumed the chairman's role at the peak policy body for industry funds and at its jointly owned funds management company, the $113bn IFM Investors, placing him at the top of a major chunk of the national savings market…
It's amazing that a former union man like Greg Combet can advocate a policy that will directly lower workers' wages, while also blowing an additional $2 billion hole in the federal budget.
Everybody knows that compulsory superannuation is paid for by employees, not employers. Therefore, raising the rate from 9.5% to 12% would come at the expense of workers' take home pay, dealing an especially cruel blow to lower income earners.
If you don't believe me, here's Paul Keating:
"The cost of superannuation was never borne by employers. It was absorbed into the overall wage cost. Indeed, in each year of the SGC growth between 1992 and 2002, the profit share in the economy rose…

"In other words, had employers not paid nine percentage points of wages as superannuation contributions to employee superannuation accounts, they would have paid it in cash as wages"…
Here's the Henry Tax Review:
"Although employers are required to make superannuation guarantee contributions, employees bear the cost of these contributions through lower wage growth. This means the increase in the employee's retirement income is achieved by reducing their standard of living before retirement"…
And here's Bill Shorten:
NEIL MITCHELL:

Okay. When superannuation goes up from 9 per cent to 12 per cent, who pays?..

BILL SHORTEN:

What happens with superannuation is that people's pay goes up anyway. It goes up each year, by and large. What will happen is that superannuation, the increases to superannuation, will be absorbed as part of people's pay rises… they get a pay rise, of which some will probably go in super, yes…

NEIL MITCHELL:

Okay. So you're saying that the superannuation increases will be paid for by absorbing money out of the wage increases.

BILL SHORTEN:

That's the evidence…

NEIL MITCHELL:

Well, so, just to get it clear, business will not be paying an extra dollar, right?

BILL SHORTEN:

No, I can't see that business will be paying any more in the future than they otherwise would have been if the superannuation changes hadn't gone through.
About the only winners from such a policy would be the superannuation industry, which would get to 'clip the ticket' on more funds under management and earn fatter profits. This is why they are lobbying so hard for the superannuation guarantee to be lifted. It's pure self interest.
Clearly, Greg Combet cares more about feathering the nests of the superannuation industry which he now represents than the ordinary workers that he used to represent, as well as the long-term sustainability of the federal budget.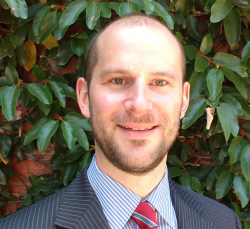 Latest posts by Leith van Onselen
(see all)