Via Domain:
Exclusive Herald polling revealed One Nation has a primary vote of 7.5 per cent statewide, while internal Coalition research indicates minor parties could secure as much as 20 per cent of the primary vote in some seats. One Nation alone is polling in the "low double digits" in some areas.

The Coalition needs to lose just six seats before it is plunged into minority government – a real possibility given it is defending six seats on margins of 3.2 per cent and under. Four of these seats are held by National MPs, making them particularly vulnerable to Mr Latham's rural push.

…In a clear pitch to disaffected country voters, Mr Latham, who is vying for a seat in the NSW upper house, described his party as an alternative "for people neglected by the Sydney-centric major parties".
The media snowflakes won't admit it but this is why Malcolm Turnbull lost his job. He embedded a conservative splinter group that has within it the power to marginalise the Coalition from government for as long as it exists. It is a rerun across the aisle of the dark of days of Labor's B.A. Santamaria and the Democratic Labor Party (DLP) split, which put Bob Menzies into power for twenty years.
Turnbull not only did nothing to prevent it, he made it worse at every turn. This is why a boofhead like Peter Dutton got a look in. Even he was preferable to Turnbull given he could at least repair the fundamental split with his QLD and lower immigration credentials. The Coalition would have been much better advised to go that way. Although Dutton would have trashed the city vote he would have hammered ON support and given the Coalition a base from which to rebuild in opposition with a new platform built around lower immigration.
But long came Scummo with his coup without purpose which has delivered the worst of both worlds, a collapsing vote in city and country, and a rampant ON that has professional new leadership.
If Mark Latham gets going and consolidates ON power over the next few cycles, he could absolutely turn ON into a Coalition's nightmare, its own DLP.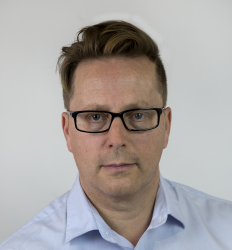 Latest posts by David Llewellyn-Smith
(see all)