And surely it will do so. Two stories today show the lunacy, via AFR:
The Morrison government has responded to backbench and industry anger by softening its proposed "big stick" laws to forcibly divest energy companies, but business remains hostile and there is no guarantee the laws will pass Parliament.

In another day of energy policy chaos, former prime minister Malcolm Turnbull, backed by key business groups, called on the Coalition to re-embrace the National Energy Guarantee, saying power prices would be higher without it.

But the government is refusing to budge on the NEG and has no sympathy for arguments against forced divestment powers.
There goes the Minister for Cheap Energy. The Government now has no policy at all.
Meanwhile, at The Australian comes a warning Labor must heed:
As Labor looks to revive the government's now-abandoned national energy guarantee — underpinned by a 50 per cent renewable energy target — the Paris-based International Energy Agency says Australia needs to ensure an "avalanche" of clean energy supply is backed up by firm generation to keep the lights on. It also cautioned Australia about the perils of introducing a carbon price out of step with other developed nations as Labor mulls over its policy on the issue in the lead-up to the election amid a renewed campaign against a "carbon tax" by the Morrison government.

"It is important that the increasing share of renewables — especially solar and wind — are integrated into the grid in the right way," IEA executive director Fatih Birol told The Australian.

"Power systems without back-up have accidents in terms of security of supply. It's definitely not good news for the citizens and not good news for the reputation of the grid."
Quite right. The NEG can help if its emissions intensity cap is set right by boosting the various forms of power storage needed to stabilise a more renewables intensive grid.
But it won't be enough for Labor's first nor second terms as it drives renewables investment. For that we still need gas-fired peaking generation.
This is where Labor must fear to tread if it is to turn energy management into an asset of its government. All it needs to do is strengthen the Coalition's Australian Domestic Gas Reservation Mechanism (ADGSM) by shifting its price target from the net-back export price to a fixed price in the $5-6Gj range. This will crash gas prices, liberate gas peaking power, crash electricity prices and stabilise decarbonisation.
It's that simple. Chaos or the stroke of a pen.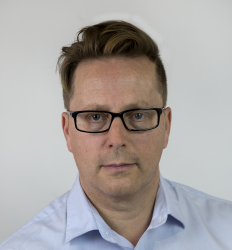 Latest posts by David Llewellyn-Smith
(see all)