Can Australia's gas catastrophe get any more stupid? Yes, it can:
Australia's fifth LNG import terminal has been proposed by a South Korean developer, striking a preliminary deal with the Port of Newcastle to boost gas supplies to the nation's east coast as part of a $US430 million ($586m) facility.

EPIK, described as a Seoul-based LNG project development company, says the Newcastle LNG facility covers an option agreement to start initial works on a floating storage and regasification unit followed by other projects including a gas-fired power plant and an LNG bunkering facility.

"Based on our assessment of the NSW gas market, particularly along coastal demand regions such as Newcastle and Sydney, we are confident that by importing LNG via a new, low cost FSRU terminal, we will be able to provide an infrastructure solution that is capable of delivering a cost-efficient source of alternative gas supplies to the region on a long-term basis," EPIK founder and managing director Jee Yoon said.
Korea's KOGAS owns equity stakes in Gorgon, Wheatstone and GLNG. The last is the key. It is the most gas-short of the east coast gas cartel's major operators.
KOGAS is a government owned resource entity with a global portfolio of assets. While one should not conflate that with a private LNG importer, it doesn't make a whole lot of sense for any Korean entity to be importing gas into Australia when its government is busy exporting so much of it that we need imports in the first place.
More to the point, the arithmetic of LNG imports is disastrous. The current Asian gas price is at $11.50Gj after heavy oil price falls. If we import it, the local cost will include:
extraction;
piping;
liquifaction;
shipping;
gasification;
piping again.
The price will be around $14.50Gj and it will become the marginal price setter on the east coast.
That's before we confront the awful fact that the gas will very likely come from QLD, be piped and frozen by GLNG, driven out to sea, regasifed in Newcastle and piped to Sydney. This is just handing a pack of rent-seekers control of your national security sensitive energy supply.
Just toughen the ADGSM domestic reservation policy on KOGAS with the flick of a pen instead.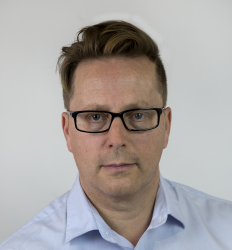 Latest posts by David Llewellyn-Smith
(see all)