Yes, it's gas cartel gouge time once again. After the treasonous ACCC did nothing again yesterday on the gas market, the cartel is making hay charging Aussies $11Gj spot prices across the eastern seaboard while Asian prices are in the $9Gjs. Meanwhile, according to the disastrous ACCC, contract prices are:
…offered and agreed in mid-2018 for supply in 2019 ranged from $9/GJ to $12/GJ. By August 2018, most offers to large commercial and industrial gas users were at, or above, the mid-$10/GJ level, including some offers above $12/GJ.
Yet, as global oil prices crash, Japan is today paying $8.50Gj for contract gas.
Given we're supposed to be paying export net back prices under the ADGSM, the local contract offering price should now be around $7Gj not $10-11. In short, even under the ADGSM today we are paying 50% more than we agreed under Malcolm Turnbull. And we are paying roughly 25% more than the Japanese for the same gas coming out of our own backyard.
Suddenly LNG imports make sense (only joking).
We need stronger domestic reservation right now with a fixed price target of $5-6Gj. There's a flood of gas but the cartel is throwing it all offshore at Asian customers that are laughing their heads off at stupid Aussies. Simple as that: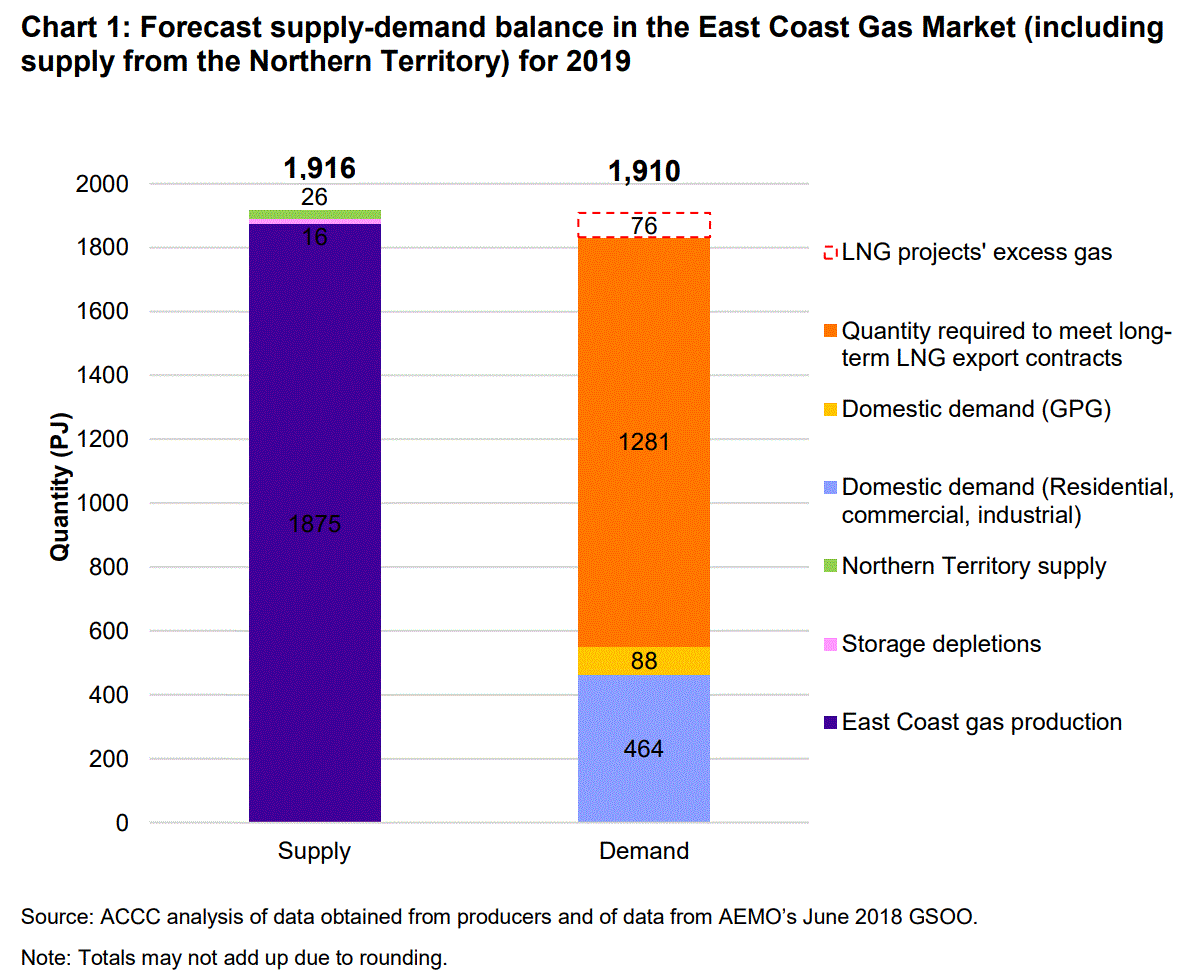 David Llewellyn-Smith is Chief Strategist at the MB Fund and MB Super. David is the founding publisher and editor of MacroBusiness and was the fouding publisher and global economy editor of The Diplomat, the Asia Pacific's leading geo-politics and economics portal.

He is also a former gold trader and economic commentator at The Sydney Morning Herald, The Age, the ABC and Business Spectator. He is the co-author of The Great Crash of 2008 with Ross Garnaut and was the editor of the second Garnaut Climate Change Review.
Latest posts by Houses and Holes (see all)