As Sydney's population balloons and high-rise apartment blocks proliferate, the city's schools are facing ever-increasing demand and over-crowding.
Earlier this month, the NSW Government announced that it would trial "morning and afternoon schools":
Education Minister Rob Stokes says he is open to trialling separate morning and afternoon schools  in NSW to reduce traffic peaks and address the enrolment boom.

"Effectively having double schools by having morning and afternoon schools is one option, it's already being done in some countries," Mr Stokes said…
And now, residents are fighting over boundaries to access the new high-rise Inner Sydney High School:
The opening of the 14-storey school in 2020 has been highly anticipated, but parents in inner southern suburbs such as Redfern and Darlington had their hopes dashed when the catchment, announced last week, stopped at Cleveland Street.

Angry parents had complained that their children would have to walk past a brand new school to catch the bus to their closest public high school in Balmain.

The new school stood on its own boundary, taking in students as far east as Centennial Park, Woollahra and Double Bay, but not those living 100-odd metres away…

The school will eventually accommodate 1200 students.
High-rise homes, high-rise schools. How does this represent progress?
Fiddling with the enrolment boundaries won't fix this mess.
In 2016, the Grattan Institute estimated that NSW would require 213 new schools by 2026 to cope with a projected 175,000 (14%) surge in students: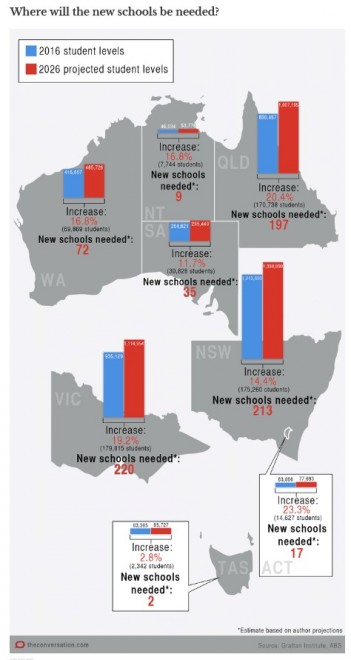 Moreover, this schools requirement is only the tip of the iceberg given the ABS' latest medium (Panel B) population projections have Sydney's population ballooning by 94,000 people a year to 9.7 million people by 2066 – driven entirely by mass immigration: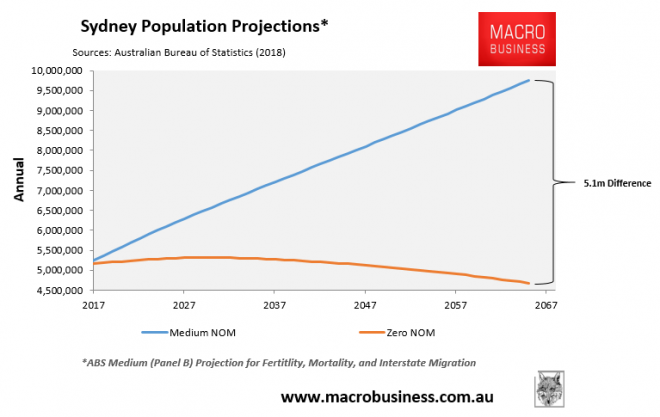 Remember, Infrastructure Australia's modelling shows that access to schools let alone hospitals, jobs, roads and green space will all decline as Sydney's population balloons to a projected 7.4 million people by 2046 (let alone 9.7 million people by 2066, as projected by the ABS), irrespective of how Sydney builds-out: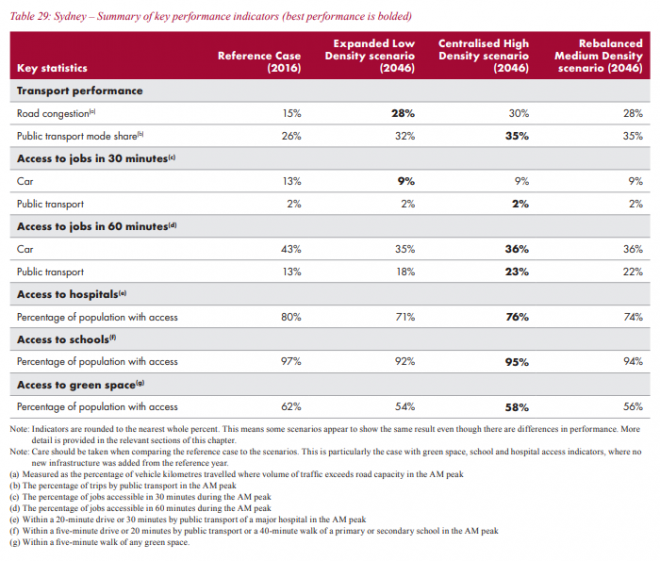 All of this, yet again, highlights Australia's dysfunctional population ponzi in action.
The federal government's mass immigration 'Big Australia' policy has committed to a turbo-charged migrant intake ad infinitum: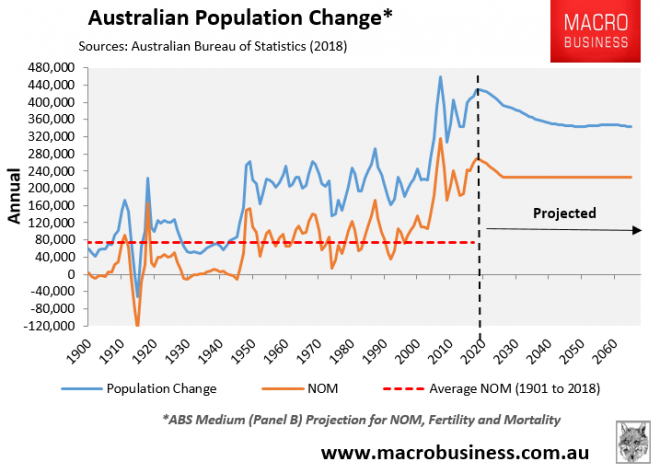 And states like NSW and VIC – which take the lion's share of migrants – are left to deal with the fallout, with residents' amenity destroyed.
Former NSW Treasury boss, Percy Allen, had the right idea when he noted the following last April:
The Australian government is fiscally broke.  It's running a huge budget deficit that is adding to its interest bill…

To alleviate demand pressure on social services, education and health the government should halve the permanent immigration intake.

To avoid any racist overtones the humanitarian component should be expanded. Significantly slowing Australia's population growth would also reduce pressure on house prices, city congestion and stagnant wages.
Exactly. The NSW Government and Opposition must step-up pressure on the federal government and demand that it lower the immigration intake.
It must seek to remove the demand pressures causing the overcrowding in the first place.
Latest posts by Leith van Onselen (see all)