Via The Guardian:
More than half of voters in the latest Guardian Essential poll believe Bill Shorten and Labor will win the next federal election. Only 21% think the Morrison government can recover from a horror year, and prevail at the polls in 2019.

The disillusionment of Australian voters is also palpable in the final opinion survey of the year – 65% of the sample of 1,026 respondents say 2018 has been a particularly bad year for Australian politics and 57% saying it has been a bad year for the federal government.

That collective thumbs-down about the state of the national discourse is even more visceral than last year – likely reflecting the impact of yet another coup against a sitting prime minister, and a turbulent year peppered with byelection contests triggered by the section 44 fracas. In the final poll of last year, 54% of the sample felt it had been a particularly bad year for Australian politics.

Labor remains ahead of the Coalition in the latest survey, as it has in every Guardian Essential poll this year, suggesting a hard-baked trend. The opposition is ahead of the government on the two-party preferred measure 53% to 47%. A fortnight ago, Labor was ahead 54% to 46%.

The Coalition's primary vote is 37% and Labor is on 36%.
Yawn. Let's get it over with.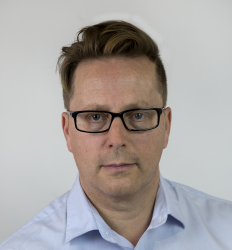 Latest posts by David Llewellyn-Smith
(see all)