Via Westpac:
At the December ECB meeting, the Governing Council confirmed the end of net asset purchases and repeated the forward guidance that key policy rates will remain on hold "at least through the summer of 2019, and in any case for as long as necessary".

In addition, they gave forward guidance on their reinvestment policy, stating they "intend to continue reinvesting, in full, principal payments from maturing securities… for an extended period of time past the date when we start raising the key ECB interest rates, and in any case, for as long as necessary".

The major point of both pieces of guidance is the term "in any case, for as long as necessary". As ECB President Draghi notes in the press conference, the guidance is both "date contingent" and "state contingent", and "deliberately" keeps "optionality" in a time of "great uncertainty".

In that regard, Draghi mentioned that risk was the "focal point" of the Governing Council's meeting. While the ECB continues to describe the risks to their outlook as "broadly balanced", they note that they are "moving to the downside". This relates to already mentioned uncertainties regarding trade protectionism, emerging market vulnerabilities and financial market volatility, but also a new addition at this meeting, geopolitical risks.

Yet despite the increasing general uncertainty, the ECB core view remains relatively unchanged and still quite positive. The update to their macroeconomic projections at the December meeting saw growth revised down slightly by 0.1ppt in 2018 and 2019 to 1.9% and 1.7%, while 2020 remains at 1.7%. That growth outlook implies a slightly above-trend expansion in the economy and is consistent with their 'goldilocks' inflation projections of 1.8% in 2018 (+0.1ppt), 1.6% in 2019 (-0.1ppt) and 1.7% in 2020 (unchanged). In other words, the achievement of their mandate of inflation close to but below 2%.

For some, this may be surprisingly optimistic given the run of weaker data in the Euro Area of late. Indeed, at just 0.2%, Q3 GDP growth was the slowest quarter since June 2014. The expenditure detail shows household consumption up just 0.1%, government consumption 0.2%, capital formation 0.2% and a negative contribution from net exports offset by inventories. Annual growth is now back to 1.6% from 2017's well above-trend 2.7%.

While Draghi acknowledged the weaker economic outcomes, he is clear in stating that current data shows "lower growth, not low growth", and that it reflects some sector-specific and countryspecific factors. (To this view, it is worth keeping in mind that Q3 growth was influenced by a surprise 0.2% contraction in Germany, but that this coincides with the introduction of new pollution standards. Outside of Germany, most countries actually had a fairly decent quarter, with France and Spain recording 0.4% and 0.6% growth respectively.) Coinciding with these factors, softer external demand is also continuing to be given as a reason for softer growth by Draghi following its very large contribution to growth in 2017.

In short, 2018 is marked by a return towards (though still above) potential Euro Area growth. More importantly, the ECB are still confident in the "underlying strength of domestic demand", backed up by the improving labour market.

So putting that all together, the ECB have "continued confidence, but increasing caution". What that implies is that their base forecast remains a positive one, but the fan of possible outcomes has widened, justifying a flexible approach to policy. Indeed, 2019 portends a disruptive year in European geopolitics with European Parliament elections to be held in May. 2019 will see a new European Commission President as well as a new ECB President with Draghi's term ending in October. And to national political conditions, the fourth chart to the right speaks for itself.
Expect the ECB to never reach lift off.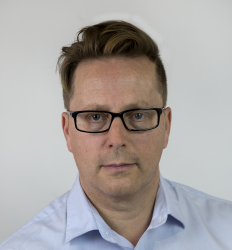 Latest posts by David Llewellyn-Smith
(see all)