Via The Australian:
An unexpected budget bonanza has doubled the projected sur­pluses over the next four years to more than $30 billion in a dramatic improvement to the bottom line in what the Coalition will today claim is the best set of numbers since the final year of the Howard-Costello government.

The Australian understands that next year's long-awaited ­return to surplus for 2019-20 will be revised up in today's budget update from a wafer thin $2.2bn to just over $4bn following significant cuts in spending and higher company tax revenues.

This is forecast to snowball over the current forward estimates to reach accumulated surpluses of $30bn by 2021-22, which is twice the projected aggregate of $15.3bn revealed in the last budget.
David Uren sums it up:
The budget update will show company tax rising almost 20 per cent, reaching about $100 billion this year, which would be about $8bn more than expected at the time of the May budget.

Soaring resource company profits are mainly responsible. The iron ore price has ­averaged $US68 a tonne compared with a budget forecast of $US55 while the price of coal for ­steelmaking has been ­almost double the budget forecast of $US120 a tonne.

The danger is next year's election will repeat the error of 2007, with both parties promising tax cuts and spending that ­consume a large share of the ­ surplus, only to see that surplus disappear in the face of a global downturn.
My outlook is for the windfall to end next year and prices to return overall to the Budget averages with iron ore below and coking coal still above, netting out to neutral.
No doubt that will not stop an election party, as Alan Kohler notes today.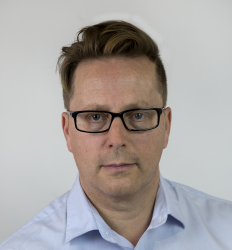 Latest posts by David Llewellyn-Smith
(see all)