In the movie The Big Short, hedge fund manager Michael Burry (played by Christian Bale) is the man that looks inside sub-prime RMBS and discovers nothing but a mess of toxic assets. Chris Joye did something similar on Friday:
One of our best "short" (as opposed to "long") ideas this year has been to bet that the credit spreads on residential mortgage-backed securities (RMBS) would widen – reducing their price – as a function of the toxic combination of falling house prices, rising defaults, surging supply and plummeting home loan prepayment rates. (We largely exited our RMBS holdings in February 2018.)

We have particularly warned that the subordinated, or junior-ranking, tranches of recent RMBS issues with little-to-no loan "seasoning" (ie, loans recently originated), which have been popular with unsophisticated investors, were at risk of credit rating downgrades as house price declines tracked to our early 2017 forecast of a national peak-to-trough fall of about 10 per cent.

To quantify the magnitude of this hazard, I had my data scientists revalue the 42 most recent RMBS issues. They marked to market each deal's weighted-average LVR based on the change in house prices since the underlying loans were originated (using CoreLogic's data on a state-by-state basis). We found 21 bonds where the portfolio LVR had climbed even after accounting for the pay-down, or amortisation, of the mortgages backing it. All these deals came from non-banks rather than banks.

My team then quantified whether there were any bonds where the portfolio exposure to ultra high-risk loans with LVRs above 90 per cent had increased (it should fall as principal is repaid). They discovered 12 deals where this was the case (after factoring in amortisation), including some very large jumps. In particular, there were five recent RMBS issues with large portfolio weights to Sydney where the share of loans with LVRs over 90 per cent had leapt by 6 percentage points or more. In one example the bond's overall exposure to this troublesome cohort rose from less than 10 per cent when the deal was sold to investors to almost 19 per cent today.

…spreads on all RMBS tranches are now expanding as the market has woken up to the declining credit quality.
Good job. I'm not surprised Sydney is leading the way. The 2003 Sydney mortgage belt bust delivered sizeable bad loans. It will be worse this time, as the hedgie sting of 2015 showed nicely:
> The property bubble in Australia is now one of the biggest in history. It has reached proportions last seen in Japan before 1989 and Ireland in 2006. In Japan's case, real estate prices fell 80% over the next decade and in Ireland they fell 50% over the next six years.

> We expect a very big fall in Australian house prices. In mining towns, prices will fall by 80% in some places and in big cities such as Sydney and Melbourne, we expect prices to fall 50% in many suburbs and areas.

> The Australian economy is highly geared to Finance, Insurance, Real Estate and Mining. The combined size of all of these sectors is 21% of GDP. The multiplier for these sectors is much higher, however.

> Underwriting standards are very poor at the big banks. We spoke to many mortgage brokers and banks, and getting a high loan-to-value ratio mortgage is simple and requires only two payslips. Banks do not generally verify the payslips. The local regulator ASIC confirmed this in a report last year, although the situation is even worse than the regulator believes.

> Australia's big banks will be illiquid but not insolvent. Australian banks require large scale wholesale funding. In the event of a banking crisis, it will be difficult to roll the wholesale funding without any public sector guarantees. The Reserve Bank of Australia will guarantee the banks and charge a fee, as it did in the 2008 financial crisis. We anticipate most bank shares will cut dividends entirely, raise capital and stock prices will likely decline 80%.

> The Australian dollar should trade towards 0.40 against the USD. In the Irish and Spanish banking crises, the bust was long and painful due to the implacability of the euro. The central banks couldn't monetize liabilities and improve liquidity, and the euro didn't devalue to adjust. In the case of Australia, the AUD will be the adjustment mechanism and it will fall hard. A weakening currency is what we have seen in almost all other banking crises.

One of the most popular programs in Australia last year was Struggle Street, a series about the poor Sydney neighbourhood of Mount Druitt. It beat other reality TV shows and was the most-watched show in Sydney. It depicted poverty, alcoholism and drugs. The show was condemned by some as "poverty porn" before the broadcast but received a strong response upon broadcast and trended on Twitter around the country. Prices in Mount Druitt are up over 50% since 2012 and in neighbouring Rooty Hill they are also up 50% since 2012.

In Australia, even the poor and drug-dependent can be property millionaires.

So how do people on modest incomes afford such expensive houses? Poor underwriting is the answer.

The Reserve Bank of Australia and the Australian Prudential Regulatory Authority (APRA) all insist that there are almost no low-doc or no-doc loans. They also insist there are few high loan-to-value ratio loans. The truth is much worse.

Underwriting standards are poor in banks. The regulators trust the big four banks' statistics, but we've seen that underwriting standards are much worse than advertised.

In our due diligence, we told mortgage brokers and bank managers that we required a 95% loan-to-value mortgage at 10x our gross household income to buy our dream house, and we were consistently told it was not a problem at all. All we needed were two payslips and mortgage insurance. We asked if the bank would call our employer, and both reputable and disreputable brokers said banks rarely verified payslips. Also, "most of the people checking documents are in Indian call centres." Furthermore, we were told that as long as the payslips had the right Australian Business Number (ABN) and the business checked out, that was enough.

This is not how it has to be. In the UK, for instance, after the credit crunch, banks are far more thorough when verifying income. The bank cross-checks payslips with one's bank account to see the net amount received corresponds to the gross amount paid. A lengthy affordability questionnaire must be filled out to make sure that pay is sufficient to cover mortgage payments, that are also stress-tested for higher rates. Bonuses, once nonchalantly taken as regular income, are much more strictly dealt with. No-deposit and minimal-deposit loans are much rarer and harder to obtain. Similarly, the US has tightened lending standards since the financial crisis.

But in Australia, more alarmingly, we were informed from various sources that disreputable brokers had software to make authentic looking tax returns for clients who needed mortgages. We were encouraged to lie about our incomes by multiple brokers in order to get dodgy loans past bank loan officers.

It should come as no surprise that lending standards have fallen as third-party origination of mortgages has risen. This was typical of standards in the US in 2005-07. Today, almost half of new housing loans are originated by third parties.

But our biggest surprise came when we visited a building society (a thrift). The bank manager told us her lending standards were conservative compared to the big banks. She would check our income more thoroughly. She then encouraged us to take a 95% loan to value ratio at 10x our gross income because, "It isn't worth saving another 5% when house prices will rise more than 5%. By the time you save the 5%, prices will rise exponentially." Those were her words, not ours.

Needless to say, John Hempton of Bronte Capital and your dumbfounded analyst from Variant Perception wandered around Sydney in shock and amusement after every meeting.
Melbourne will follow in due course.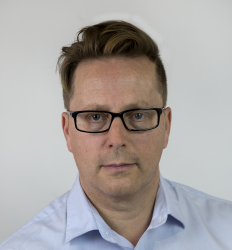 Latest posts by Houses and Holes
(see all)