Great stuff today from Australia's best contemporary political leader, Jay Weatherill:
Jay Weatherill has accused Malcolm Turnbull of intervening to "politicise a state emergency" after South Australia's devastating statewide blackout in 2016, saying this ultimately led to his demise as prime minister because he was needlessly wedged "between the Labor states and his right-wing partyroom" on energy policy.

The former Labor premier, who lost the South Australian election in March, said the Turnbull government, "for base reasons sought to politicise a state emergency", and ended up as "the proud owners of a broken national electricity market".

"And this is quite a feat because constitutional responsibility for energy actually resides with the states," Mr Weatherill said.

"Malcolm Turnbull walked into the most dangerous of places in Australian politics — between Labor states that he required agreement with and his essentially right-wing Coalition partyroom — and he was trapped. And that's the story of his demise."
That is exactly right. While the Australia's busted Fake Left press is busy bodice-ripping over the dumping of Turnbull and his supposedly fabulous climate credentials, Weatherill's recollection of SA's "Enron moment", as we called it, is spot on.
The federal government did politicise the SA power shock. It was triggered when the east coast gas cartel price gouge forced several SA gas generators offline and they could not be tapped after severe weather disrupted wind power. Turnbull instead ruthlessly blamed renewables.
This was a dark echo of US politics at the turn of the Millennium when Enron deliberately rationed power to California to drive up prices. George W. Bush backed the company and Arnold Schwarzenegger over Democratic Governor Gray Davis and won the state for Republicans in an election boilover. Enron collapsed into infamy shortly afterwards.
Weatherill did a great job then as he is now tearing the federal Coalition a new one:
Following his SA misdirection, Turnbull deployed the renewables slowing NEG which was basically a subsidy for coal power and handed a One Nation controlled senate a veto over climate policy.
Turnbull was not some fabulous progressive leader rolled by climate troglodytes. He was a hollow, do-nothing wind vane who trashed just about every policy he touched, not least energy and climate, and who thoroughly deserved the guillotine.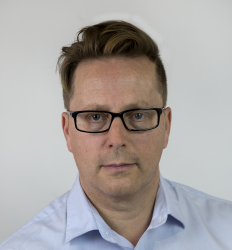 Latest posts by David Llewellyn-Smith
(see all)