APRA released it quarterly ADI property exposures yesterday and banks continue to defuse the interest-only time bomb. IO was only 16% of mortgage flows at $14.4bn: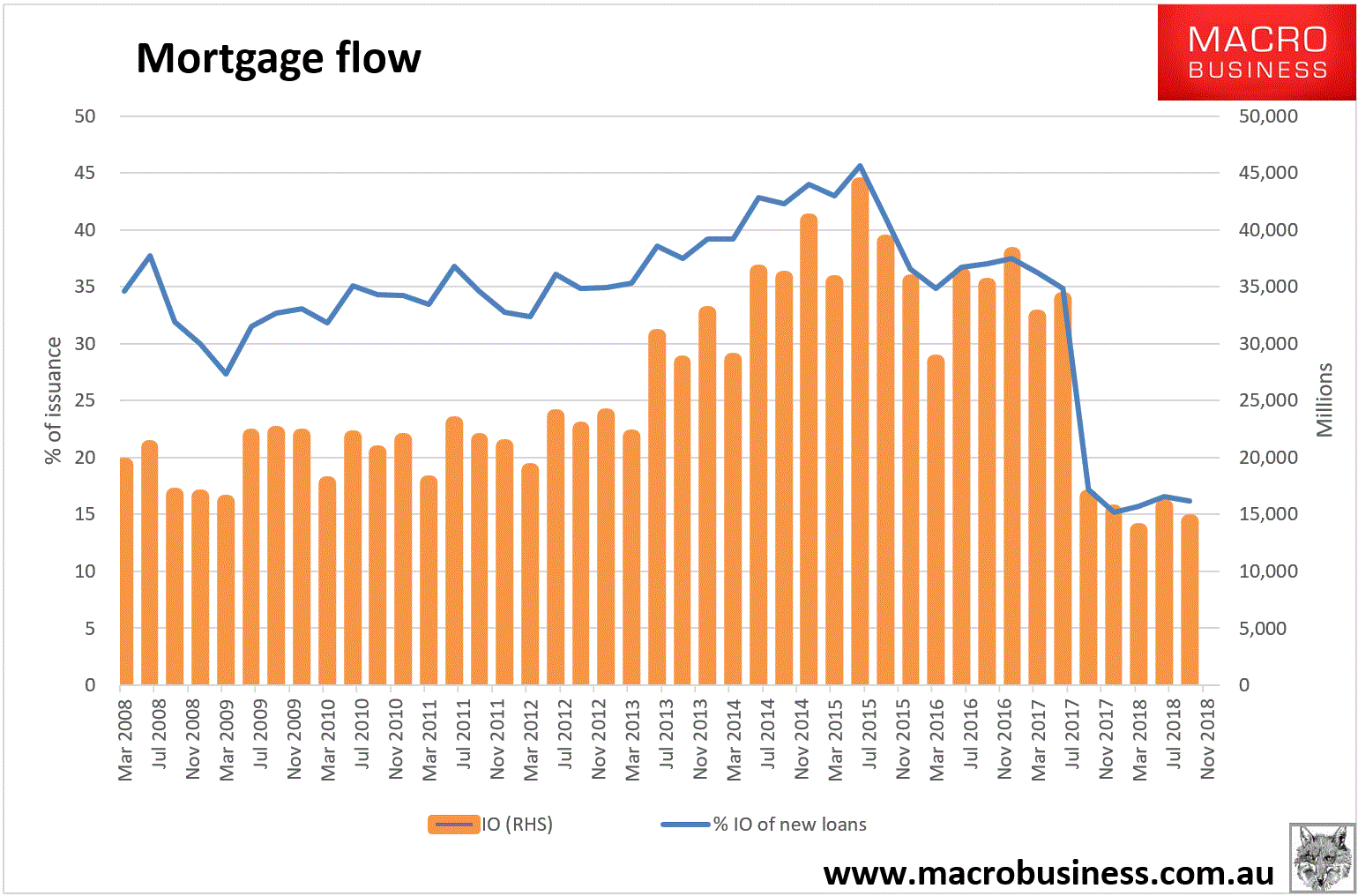 And the stock outstanding IO loans fell sharply again to 26% of the book or $434bn: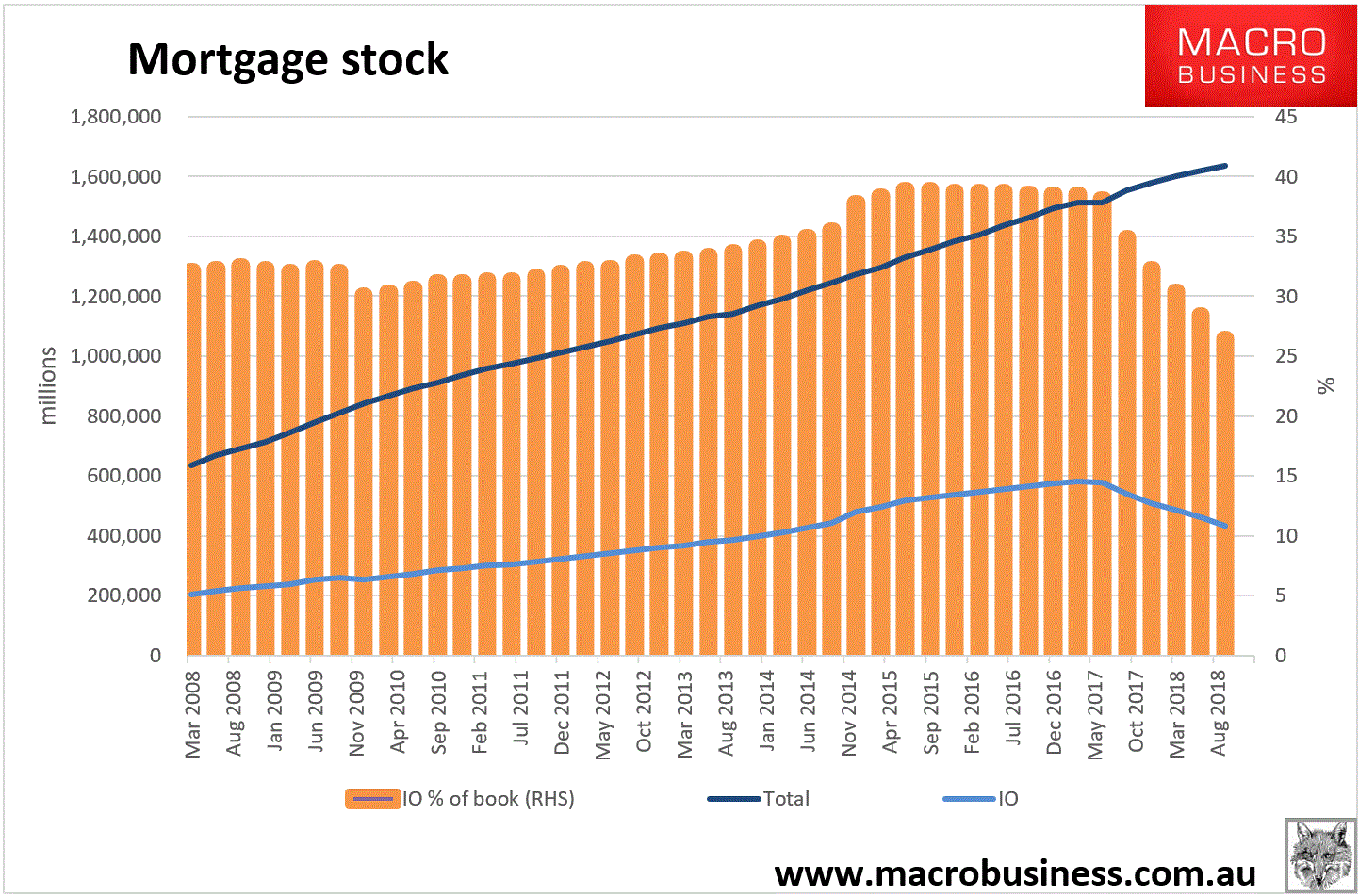 This is down from a balance of $542bn when macroprudential 2.0 began.
It's hard to know exactly what is a "normal" proportion of IO loans but the banks are already well below MP2.0's directive of issuing only 30% of flow.
The sticking point is likely the Hayne Royal Commission which was hard on "liar loans" which included a large segment of IO. As well, there are giant class actions underway for the mis-selling IO among other loans as predatory.
IO is not about to make a come back but the banks are materially ahead of the dangerous reset schedule: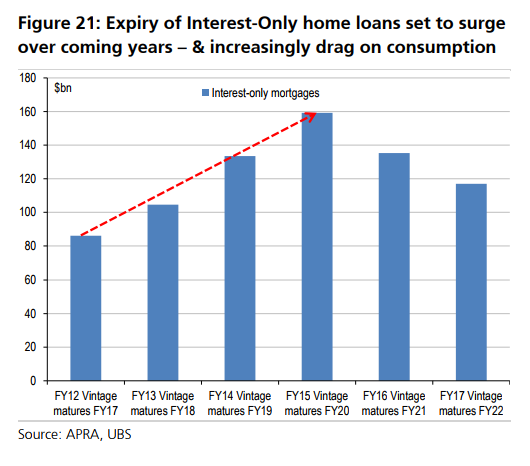 That said, they are paying a price in tumbling asset values which could suggest in time that they have defused it by setting it off!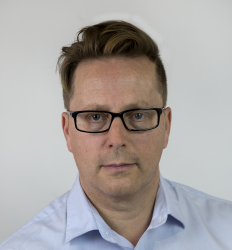 Latest posts by David Llewellyn-Smith
(see all)