Yes, it's back. The east coast gas cartel is once again charging Australians more for their own gas than the Japanese, Chinese, Koreans or anybody else that happens along. Via the FT:
Liquefied natural gas prices in Asia have hit a six-month low as warmer than normal winter weather and forward buying by Chinese importers in the summer have depressed seasonal demand. Heating demand normally pushes up the price of the super-chilled fuel in the winter months in the northern hemisphere.

Last year, LNG prices soared on the rush of Chinese buying on the back of Beijing's coal to gas environmental push. However, this year some unsold "spot" cargoes were looking for a home, said analysts.

"If you have a cargo that isn't under contract, it's difficult to find someone to take it at the moment," said Trevor Sikorski, analyst at consultants Energy Aspects.

The spot price for Asian LNG — or how much it costs to buy for immediate delivery — is about $8.625 per million British thermal units, the lowest since mid-May, according to price assessment agency Platts.
That means prompt gas delivery into Japan is around AUD12Gj. After the oil crash, contract prices into Japan are around AUD11Gj. Yesterday's average Australian east coast spot price was $11.80Gj with Sydney at $12.90Gj. Its supposed to be at export net-back, around $10 under the Australian Domestic Gas Security Mechansim (ADGSM).
I'll say it again. Strengthen domestic reservation with an explicit and permanent price target of $5-6Gj or let the gas cartel ravage the entire east coast economy with its giant white elephant gas export machines.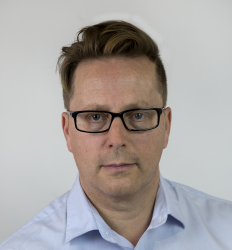 Latest posts by David Llewellyn-Smith
(see all)