Auckland Council's chief economist, David Norman, has down-played concerns that Auckland's housing market could follow Sydney's and Melbourne's down. From Interest.co.nz:
"Suggestions that the Auckland housing market will follow those of the Australian eastern seaboard seem baseless," he said.

"Sydney and Melbourne are in a very different position, having not systematically under-built the way Auckland did, and thus having no significant shortfall.

"Auckland's shortfall is around 46,000 dwellings.

"Our trans-Tasman cousins' two largest cities have an oversupply of apartments, largely the result of building for the foreign investor market that is not as buoyant any more (the way Auckland overbuilt for overseas students in the early 2000s).

"This has concerned some of the banks in Australia for years and explains some of their nervousness about lending for apartment projects in NZ.

"Hopefully this chart [See below] will dispel some of their fears!"

"We need to keep building for a very long time at current rates and faster to eliminate our shortfall," Norman said.
It's true that Auckland is experiencing a chronic housing shortage. But this would not save it from experiencing a bust. Experience from the US showed that markets where supply is most constrained – e.g. those in coastal California – are also where prices rose the most and became the most expensive in the lead-up to the GFC before crashing hard: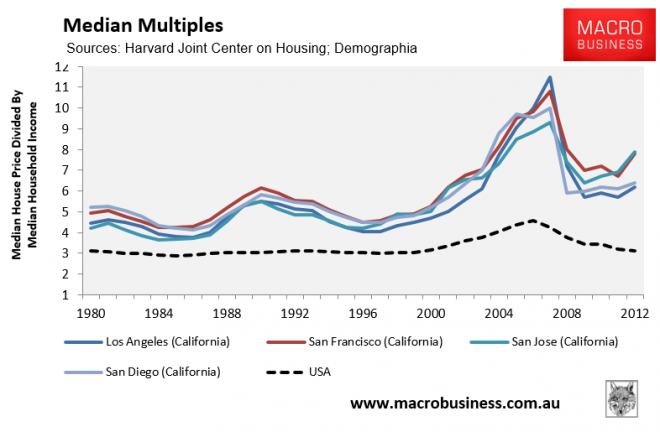 If anything, restricted (inelastic) supply makes prices more sensitive to changes in demand. So if demand suddenly craters – for example via a restriction in credit or a change in sentiment – then prices will fall more abruptly.
Moreover, when demand craters, an undersupply can suddenly turn into an oversupply – as we are witnessing currently in Sydney.
Finally, with New Zealand housing even less affordable than Australia's – due primarily to the excessive valuations in Auckland: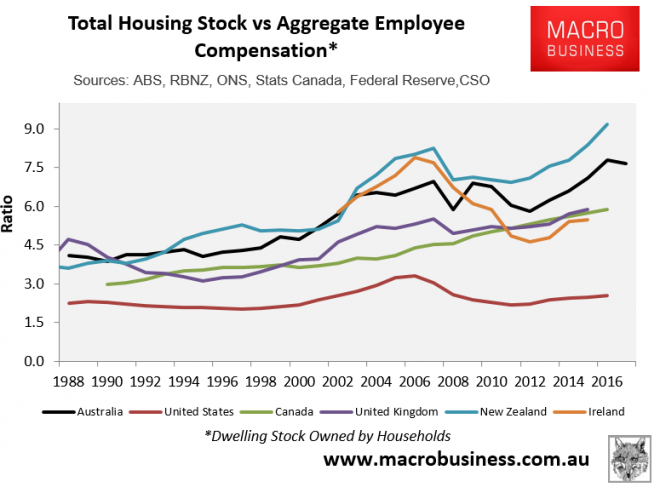 It could face a similar correction when finance and/or sentiment turns.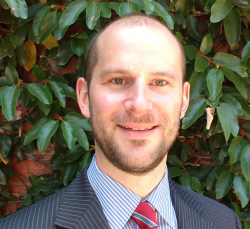 Latest posts by Leith van Onselen
(see all)