Plenty of hand-wringing today for the apartment bust today as the year ends, via the AFR:
Developers and off-the-plan purchasers are being squeezed as lenders double down on credit by intensifying scrutiny of borrowers coming up for final loan assessments, despite having received conditional approval.

Conditions are tightening as homes bought off the plan at the peak of the real estate boom two or three years ago are coming up for completion in a market where values and rentals are falling in major cities.

Tough new lending conditions and falling property values mean more deals are being knocked back, forcing borrowers to find other lenders or face legal action and loss of deposits paid to developers.
At The Australian, Melbourne bellwether, Central Equity, is putting lippy on the pig:
The wealthy chairman of the diversified apartment, land and property management business known as Central Equity said there would be fewer starts in the Melbourne apartment market in the next two to four years but that there remained a "huge pool of buyers".

…"How I would sum up the market now is that the demand is strong, it is as strong as it has ever been, but the ability to transact has either slowed down or been removed. There will be a lag effect. There will be fewer starts for the next two to four years. But as the market tightens in terms of vacancies, they will start again."

He said opportunistic developers had retreated from the market with many reselling sites or abandoning projects, which was a positive for the future.
Banks are demand therefore demand has fallen. End of story. L-plate treasurer, Josh Frydenliar, is being ignored, also at the AFR:
Federal Treasurer Josh Frydenberg has delivered a festive-season public message to banks to ensure healthy lending flows to households and small business, in order to avoid a royal commission-induced credit squeeze that could crimp the economy.

Small business annual credit growth slowed to below 3 per cent in the September quarter, half of the 6 per cent expansion in early 2016 and well below the 20-year average of 8 per cent, based on figures on loans below $2 million compiled by the Reserve Bank of Australia.

Some banks have become more circumspect about lending, though some small business operators have also reduced demand for loans because of the falling value of their personal homes. Typically, small business owners use their home as collateral for secured lending from banks.
A three year bust seems a pretty good number for apartments. We have years of settlements ahead as the mega-boom winds down. The ABC does a pretty good job of summing that up:
A booming housing industry and large infrastructure projects in Sydney and Melbourne have helped keep the economy ticking over as the west coast mining boom went bust.

But with prices now heading south and credit tightening, there are fears the pain felt in Western Australia is set to travel across the Nullarbor.

The construction industry in the west has been rocked by several large corporate collapses in recent years, causing a world of pain for smaller contractors further down the chain — who often do not get paid even if they have already completed the work.

Construction industry insolvencies on average cost subcontractors, employees and the tax office about $3 billion a year in unpaid debts, according to a 2015 Senate inquiry.

"Will we see more collapses? Yes, we will," business commentator Tim Treadgold said.

Across the country, almost 1,700 construction businesses went broke last financial year, with most in New South Wales and Victoria.

But it was the collapse of West Australian firm RCR Tomlinson, an engineering business of 120 years, which caught everyone's attention.

What made this failure different to others was that most considered the company too big to fail, while the wide-ranging implications for 4,000 subcontractors and suppliers really hit home, suggesting broader systemic problems within the industry.

The collapse followed that of York Civil, an Adelaide-based firm which had several large projects across four states.

When the rainy day arrives

York Civil was one of six companies to have collapsed on Perth subcontractor Joe Tropiano over the past 18 months, costing him a total of $1.7 million.

"It's like a minefield out there. You're not sure who you're working for," Mr Tropiano said.

Mr Tropiano said his seven-figure debts had come from a range of contractors, ranging in size from a small operator to a big national company.

"Probably the last four months has been the hardest. Three of them have gone in the last three months and that has put strain on us, very much so," he said.

Mr Tropiano is four years into a property downturn in Western Australia, a result of the mining bust, when population growth plummeted.

"I've never laid anyone off in 35 years … [but] my workforce has probably halved in the last 18 months," he said.

Space to play or pause, M to mute, left and right arrows to seek, up and down arrows for volume.

The buck stops here

The main causes of insolvency in the construction industry last financial year were a lack of cash flow and poor management, according to corporate watchdog the Australian Securities and Investments Commission (ASIC).

The problem, many in the industry said, was a highly competitive industry with a toxic culture of underbidding on jobs just to win the work.

Then, when the project could not be delivered on budget, the subcontractor got squeezed, or even worse, sent to the wall.

Pitcher Partners Perth chairman Bryan Hughes works closely with subcontractors, helping struggling companies restructure when they are close to failure.

"There is a culture from large clients, large contractors of dictating terms and that flows through the industry to some extent, and that is a bit of a toxic culture," he said.

"I have often reviewed subcontracts and they are so one-sided, it's unconscionable. It's wrong but they have been agreed to because that was it, those were the terms dictated.

Space to play or pause, M to mute, left and right arrows to seek, up and down arrows for volume.

Banks are under pressure for poor lending practices; house prices are plunging on the east coast; and businesses face an increasingly rocky economic environment abroad, with ongoing Brexit tensions and a trade war brewing between the United States and Australia's largest trading partner, China.

"We've seen one big fall in RCR and you'd have to assume other companies are under similar pressures, caused by mismanagement basically — not getting their costs right, not getting their skill mix right and messing up contracts," Mr Treadgold said.

"So next year could be a bad year for corporate failures.

"Those contracts were bought at a price which was too low and then they reach a point where they can't complete the projects, and that causes a hell of problem for everyone involved.

"The company itself goes belly up and the subcontractors are the meat in the sandwich, they don't get paid.

"I think you're going to see developers struggle to sell the units or the property they've developed; you're going to see heavy duty discounts just to shift assets off their books; you may well see companies selling things for less than they cost to build and that's a one-way ticket to the poor house."

Financial contagion spreads east
While the industry in the west has been in the doldrums since the mining investment boom ended in 2014, the pain is now spreading east as developers and buyers deal with tumbling property prices and a credit squeeze at the bank.

"That will lead to a more competitive environment for contractors trying to compete for work … and that can lead to more corporate failures as a consequence," Mr Hughes said.

"It's a sector that's remarkably tenacious at holding on, but at some point if the cycle does turn as it seems to have turned over, there's just not enough trade to carry on and someone will collapse."

Red flags are already emerging.

National building approvals are down about 14 per cent this year, with predictions of a further fall of up to 30 per cent over the next two years — the sharpest percentage downturn since 2000-01.

"The decline will be a bit more severe in Melbourne and Sydney, so the markets that went up the most, we expect them to fall the most in the downturn," BIS Oxford Economics senior economist Timothy Hibbert said.

"When you look at a market like Perth, it's already taken a fairly big hit over the last few years, so there's not too much more to fall. So we expect it to be one of those markets which recovers earlier than the others.

"We expect more projects to be put on the sideline, or delayed, or developers basically re-sell their land."

The construction industry directly employs about 10 per cent of the nation's workforce, as well as providing work for a range of other sectors like manufacturing, engineering and professional services.

So keeping the country building is of critical importance to the broader economy.

"Basically, it's going to mean fewer jobs. The construction industry has quite a high multiplier for the greater economy, so the greater economy will feel it," Mr Hibbert said.

"It will mean fewer dwelling construction starts which will mean fewer materials — concrete and bricks and all your finishing inputs — so that will flow through to all the various manufacturing sectors."
I expect a very long and nasty shakeout for developers. Their margins have been destroyed by the entry of Chinese competition which bid everything sky high, crushing margins. Their departure will now deflate everything including land prices which will destroy balance sheets in a way few have previously experienced.
Only the very fit will survive.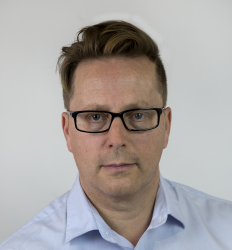 Latest posts by David Llewellyn-Smith
(see all)